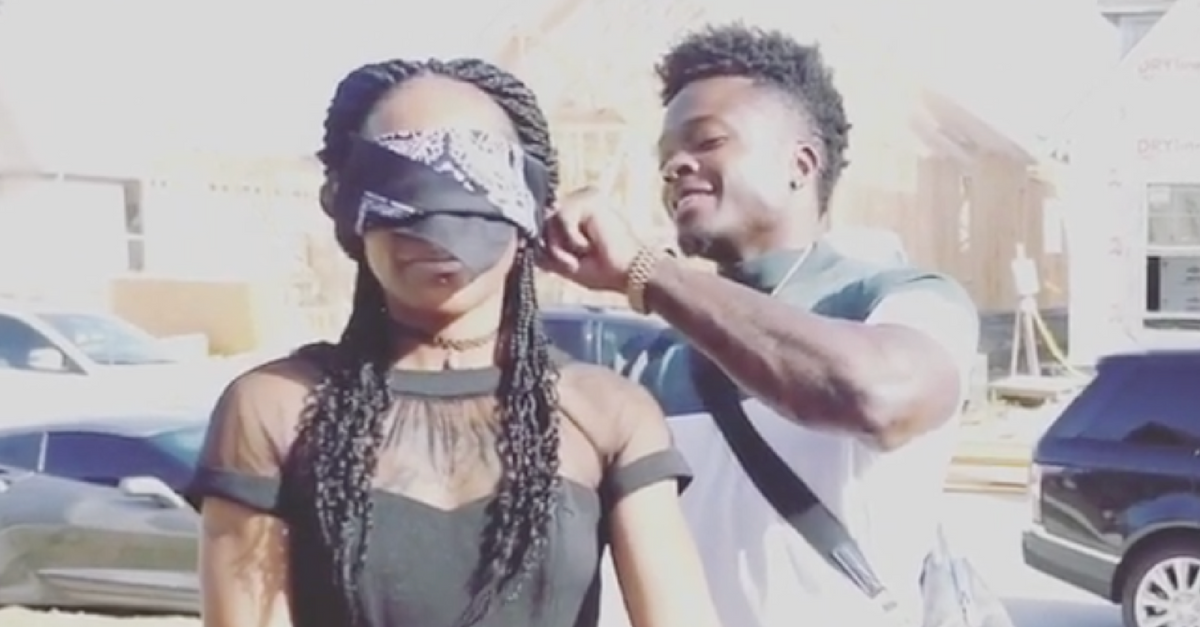 Instagram: @marquisegoodwin
A breakout season in the NFL can be life altering. San Fransisco 49ers wide receiver Marquise Goodwin is living proof of that and he made sure to share the fruits of his latest success with a surprise gift for his family.
After setting career highs with 56 receptions and 962 receiving yards with two touchdowns in 2017, the 27-year-old Goodwin agreed to a three-year contract extension with the 49ers worth $20.3 million, including $10 million guaranteed, in March.
It was a deal that keeps Goodwin, the former Rowett (TX) and Texas Longhorns star, under contract through the 2021 season and one that helped prompt the latest heartstring-tugging moment of the NFL offseason.
Goodwin, who is also a former Olympic long jumper, bought a new house for his mother, Tamina, and sister, Deja, and shared it with the world on social media.
The emotions in the video were as genuine as it gets, and for several reasons.
Not only was it a surprise, everything about it meant so much after a lot of personal hardships.
From Goodwin?s sister, who is 10 months younger, battling with cerebral palsy all of her life to his son dying from complications during his wife?s pregnancy to his father dying a month later, it was a year of heartache.
The 49ers receiver also suffered a concussion in Week 17 against the Los Angeles Rams.
Nothing came easy for Goodwin and his family, yet the speedy wide receiver kept producing and ultimately earned a new contract to stay in the Bay Area.
?Having an opportunity to get better each week and play with my teammates and my coaches and to come together and get a few wins toward the end of the year was definitely a blessing,? Goodwin told ESPN. ?So for me to have that opportunity unity to go into next year and the next three years after it to continue some of the things that we kind of started is a true blessing."
Although the pain from so many tragic events this past year likely still exist, and might never go away, the surprise of a new home for his mom and sister is a happy memory that will last a lifetime.