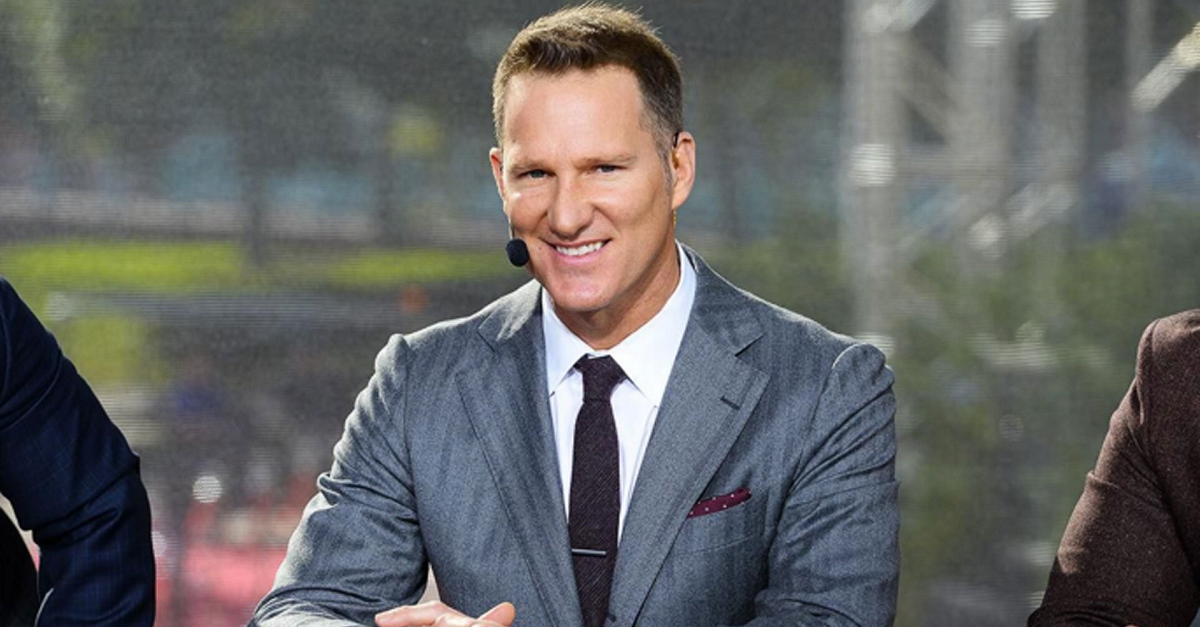 @CFBPlus/Twitter
@CFBPlus/Twitter
A few months ago, when ESPN was on the hot seat having let go many of their employees, one of them was the often controversial Danny Kanell.
The former Florida State quarterback is never shy about sharing his opinion — regardless of how many people will disagree with him. And now he's bringing his opinions to a new channel.
It was announced on Thursday that Kanell will be joining the CBS Sports Digital team.
Ironically, this is the second job Kanell has accepted in as many weeks, and it's a little baffling.
We're talking about a man who makes questionable predictions about who will make the College Football Playoff.
But let's dive into the anatomy of Kanell's career.
Kanell joined ESPN as a full-time employee in 2015 when he served as a co-host with Ryen Russillo for The Russillo Show, which later became known as Russillo and Kanell.
Prior to serving as a broadcaster, Kanell was drafted by the New York Giants with pick No. 130 in the fourth round of the 1996 NFL Draft. He then went on to the Atlanta Falcons before going to the Denver Broncos in 2003. However, in between his stops in Atlanta and Denver was a season with the New York Dragons of the Arena Football League for the 2002 season.