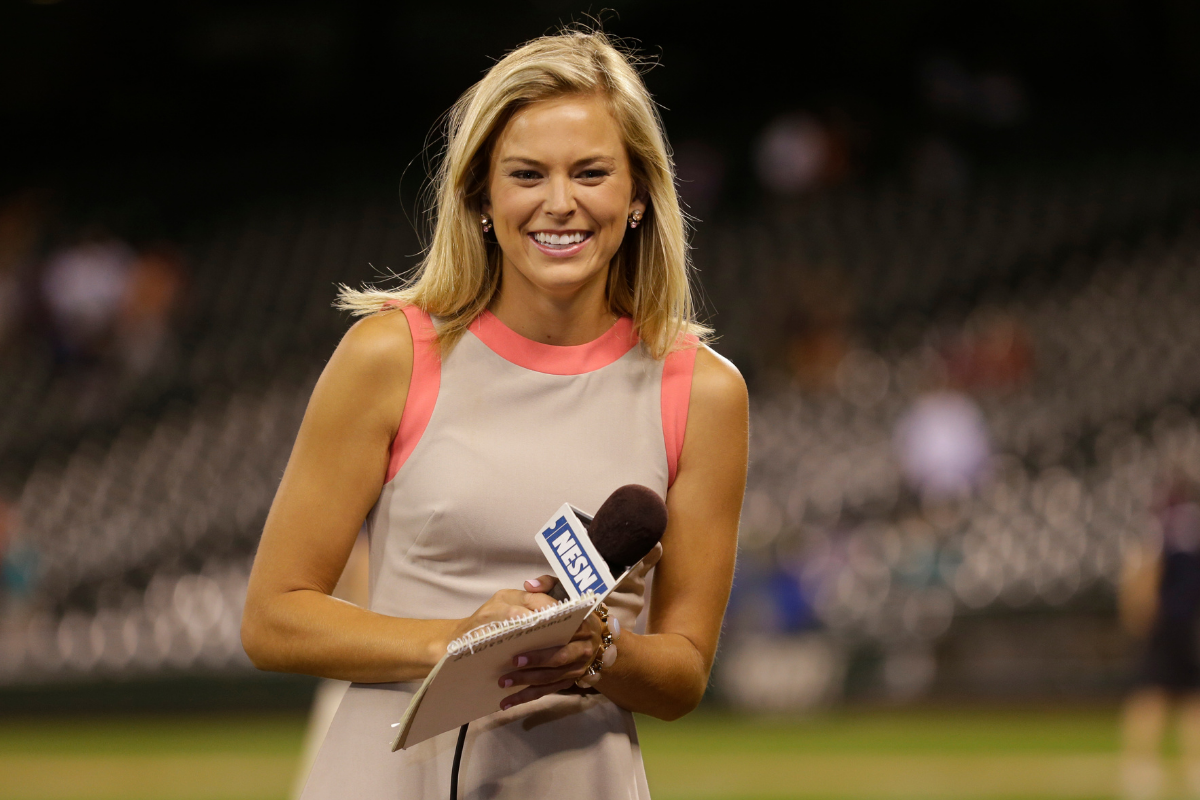 AP Photo/Ted S. Warren
CBS Sports reporter Jamie Erdahl has enjoyed a strong career in the industry, covering everything from softball to college and professional football to college basketball and baseball.
The Bloomington, Minnesota native is one of the most-recognizable faces on the sidelines today, and she's happily married to her loving husband Sam Buckman.
Who is Jamie Erdahl's Husband?
RELATED: Who is Tracy Wolfson?s Husband?
Jamie Erdahl has been married to her husband, former football player turned trauma sales representative Sam Buckman, since 2017.
The pair started dating in 2014 and were engaged two years later. They welcomed a baby girl in 2019, daughter Brooke Marie Buckman.
Sam and Jamie don't try to hide their personal lives or married life, frequently making Instagram posts of their family and wishing each other "happy anniversary" via the social media platform.
The happy couple resides near Minneapolis, where she was raised by parents Chris Erdahl and Jim Erdahl.
Jamie Erdahl's Broadcasting Career
Jamie Erdahl began displaying an interest in sports reporting from a young age.
She attended high school at the Breck School before attending St. Olaf College, where she was a basketball and softball player.
Erdahl then transferred to American University in 2009 where she hosted Eye on the Eagle, a 30-minute magazine show focused on the men's basketball team, which aired on Comcast SportsNet Washington. She graduated with a bachelor's degree in Communication and Media Studies in 2011.
After college, Erdahl landed a job with the New England Sports Network (NESN). She filled in for Jenny Dell as a sideline reporter for Boston Red Sox games and then worked as a rinkside reporter for the Boston Bruins,. Erdahl was also featured as a studio host on NESN's 30-minute live news shows.
Following her run with NESN, Erdahl joined CBS Sports and the CBS Sports Network. She has thrived during SEC on CBS and worked her way up to become the lead sideline reporter alongside sportscasters Brad Nessler and Gary Danielson. She also works alongside announcers Greg Gumbel and Trent Green.
Additionally, Erdhahl covers NCAA Basketball during the regular season and March Madness.
Erdahl's career in broadcasting has made her highly successful, and the American reporter boasts a reported net worth of more than $1 million.