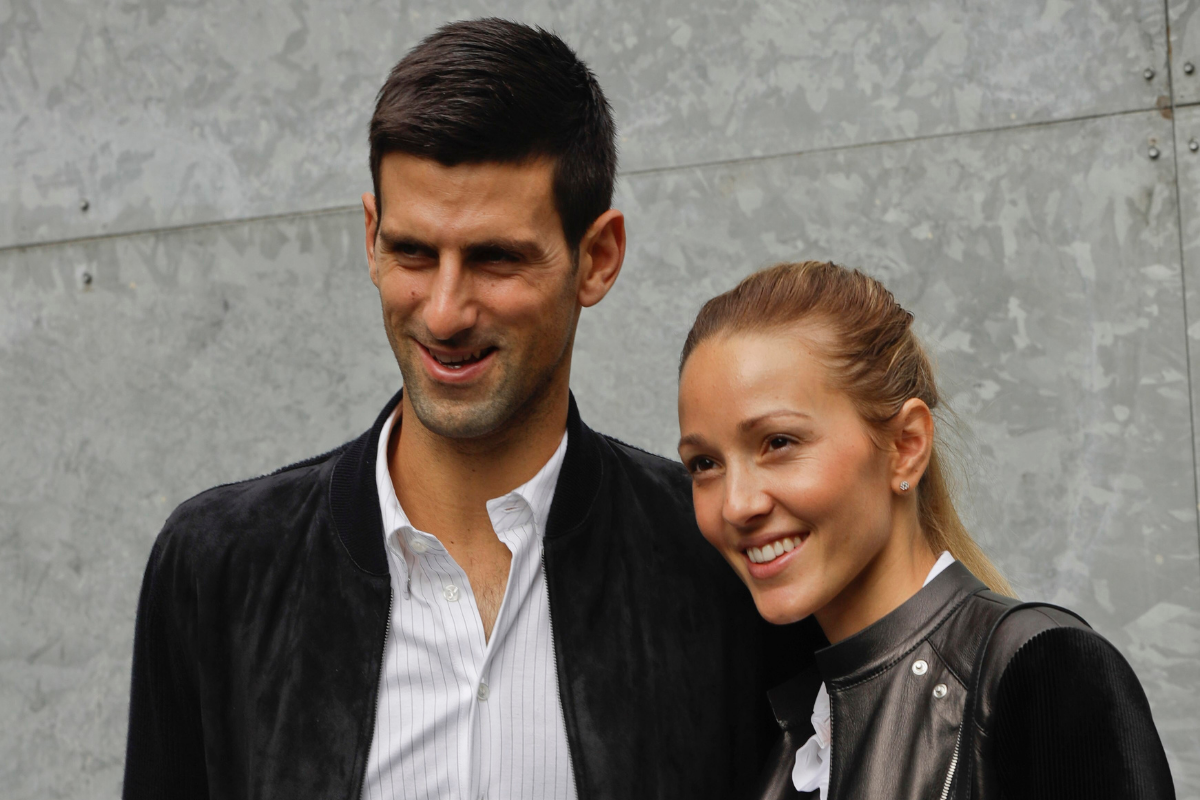 AP Photo/Luca Bruno
There are five tennis players who have stood above the rest the past two decades: Roger Federer, Rafael Nadal, Serena Williams, Andy Murray and Novak Djokovic. Federer, Nadal, Williams and Murray remain great, but Djokovic is still at the peak of his powers.
The 19-time Grand Slam champion is the world No. 1 in the ATP rankings. It's well deserved, too. The tennis star already has two Grand Slam titles under his belt this year?the Australian Open and the French Open (aka the Roland-Garros)?and he's chasing a third at Wimbledon 2021.
It doesn't matter if Djokovic is in London, New York City, Spain, Monte Carlo or at the Olympics, wherever he plays, he's the favorite.
The Joker's dominance on the tennis court is well documented. How about his life off it? Well, it starts with his wife Jelena Djokovic.
Novak Djokovic's Wife Jelena Djokovic
RELATED: Roger Federer Fell in Love With a Former Pro Tennis Player
Tennis player Novak Djokovic was born in Belgrade, Serbia. He naturally took hold of the racket at a young age and never let go.
It was in high school that he met Jelena Ristic for the first time. The two started dating in 2005. By 2013, they were engaged and in 2014 they tied the knot at a Montenegro resort.
Jelena studied marketing at Bocconi University in Italy. She currently runs the Novak Djokovic Foundation as its national director.
Novak Djokovic Kids
Together, the couple welcomed their first child, son Stefan, in 2014. Their daughter Tara was born in 2017.
The four reside in Monaco. Novak and Jelena regularly post pics of the family on social media.
Djokovic is on track to complete the "Nole" Slam again, a feat dubbed by the media where he held all four Grand Slam titles, including the U.S. Open, at once in 2016. However, the Serbian tennis player has a new batch of competition that includes Dominic Thiem and Alexander Zverev who will breeze through the first round and pop up in the third-round, semi-finals or finals depending on the draw.
The Serb is currently on pace at Wimbledon. With the support of Jelena and his kids, I don't doubt his ability to repeat the remarkable accomplishment.