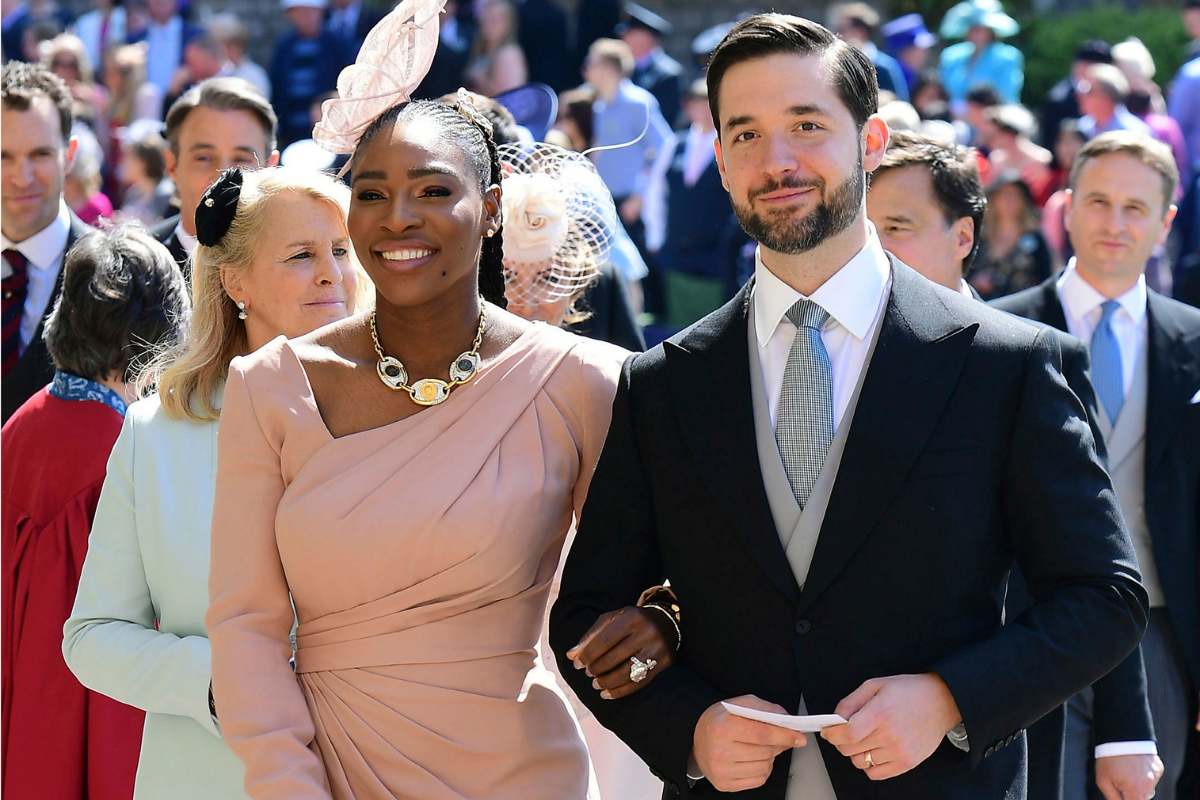 Ian West/Pool Photo via AP, File
Serena Williams is one of the most dominant tennis players in the history of the sport, earning 73 titles throughout her esteemed career.
With more than 840 career wins under her belt, you?ll be hard-pressed to find a more experienced tennis star than the 39-year-old, and even as a veteran she still ranks just outside the world?s Top 10 rankings.
For all that Williams has achieved on the tennis court, Williams has found happiness off of it.
After years of focusing on being the best tennis player on the planet, Williams settled down and got married.
Serena Williams? Husband Alexis Ohanian
RELATED: Jamie Foxx Serenades Serena Williams in Hilarious ESPYs Flashback
Serena Williams is married to Reddit co-founder Alexis Ohanian. The couple met at the Cavalieri Hotel in Rome, Italy, but things didn't start off great. Williams admitted she and her friends were actually irritated by Ohanian at first, but eventually invited him to sit with them.
That resulted in an invitation to the French Open. The couple started dating in June 2015, per Vanity Fair. Williams and Ohanian were engaged in 2016 after he proposed to her at the same hotel where they met.
Shortly after the proposal, Williams discovered she was pregnant with a baby girl. Despite her pregnancy, Williams triumphed at the Australian Open. She gave birth to the couple?s first child, daughter Alexis Olympia Ohanian Jr., in September 2017 and married Ohanian in November of that same year at the Contemporary Arts Center in New Orleans.
The wedding's guest list featured some marquee names, including Beyonce, Kim Kardashian and, naturally, Serena's older sister and fellow tennis superstar, Venus Williams.
Alexis Ohanian Sr. is from Brooklyn, New York and is the co-founder of Reddit. The website was developed by him and his friend Steve Huffman while at the University of Virginia.
In addition to his work for Reddit, Ohanian is an Internet entrepreneur and is the co-founder of a venture capital firm, Initialized Capital. Ohanian stepped down from the Reddit board amid the Black Lives Matter movement, wanting to replace himself with a black candidate.
The pair have been spotted together at various events, most notably the Met Gala and the royal wedding of Prince Harry and Meghan Markle, thanks to Ohanian's reported friendship with Prince Harry.
The royal couple was spotted rooting for Serena at the U.S. Open in New York City in 2019.
According to Celebrity Net Worth, Alexis Ohanian boasts an estimated net worth of $40 million, though it's been cited as high as $70 million by Forbes. Celebrity Net Worth reports that Williams is worth an estimated $210 million, so the couple is clearly sitting on a fortune.
Tennis Career
Since making her professional tennis debut in October 1995 as a 14-year-old, Williams has risen to superstardom within her craft. Across Williams' decorated tennis career, the 39-year-old has spent 319 weeks atop the world leaderboard, including a record-tying 186-week stretch as the world No. 1. She is also the most recent player to have held all four Grand Slam titles simultaneously, and is just one of three tennis players to ever achieve that twice.
She has won 23 Grand Slam singles titles, which is the most by any player during the Open Era and holds the record for most titles won at the Australian Open with seven. Williams has won six times at the U.S. Open, three times at the French Open (including when she met Ohanian) and seven times at Wimbledon.
Even at 39, Williams remains one of the top players in tennis and whenever she decides to call an end to her career, she'll retire a tennis icon.