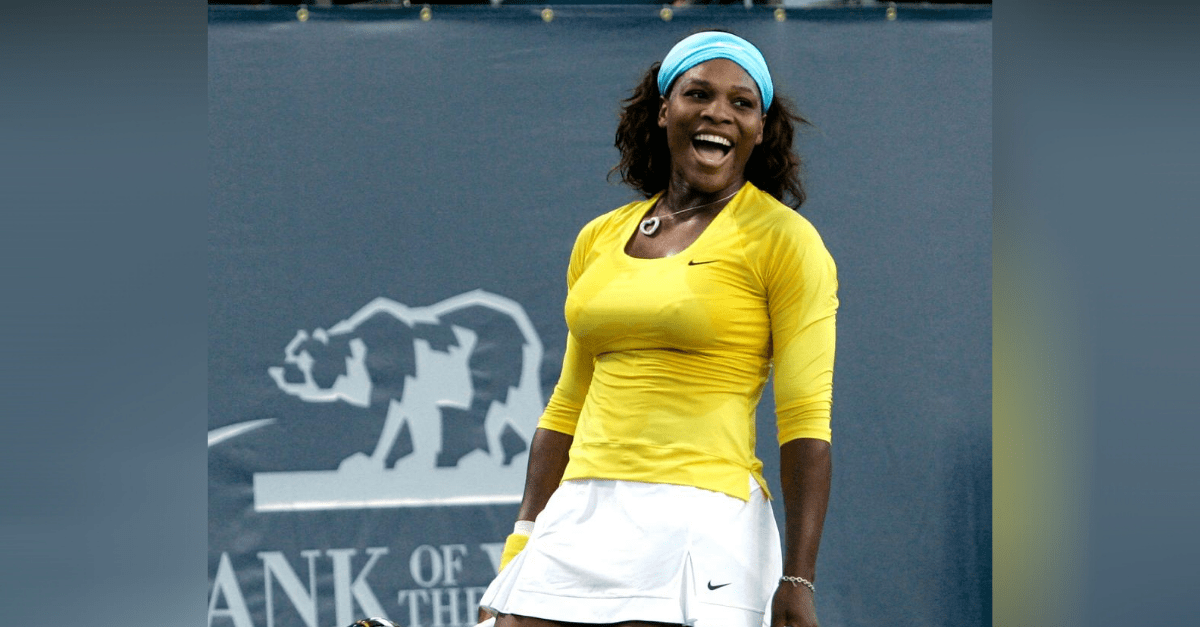 AP Photo/Jeff Chiu
Serena Williams is without a doubt the greatest women's tennis player of all time. You could argue she's the best tennis player male or female of all time. That's how dominant she's been since turning pro at just 16 years old.
Unfortunately, the 38-year-old and 23-time Grand Slam title winner's body is often objectified in favor of her powerful forehand. When Williams' black Nike catsuit was banned at the 2018 French Open despite hardly showing any skin at all, the sports apparel company responded with a powerful message: ?You can take the superhero out of her costume, but you can never take away her superpowers.?
Despite a wicked serve faster than the Flash or an overhead slam stronger than the Hulk, detractors have hurled insults at her for being curvy and, well, strong.
By the way, since when is that a bad thing?
As one of the most powerful and highest-paid women and Black athletes in sports, Williams can command a room, TV viewers and, as we found out in 2009, magazine readers. Serena Williams posed nude on the cover of ESPN's very first "The Body Issue" and unsurprisingly sold it like hot cakes, giving birth to an annual tradition of celebrating the bodies of the superhero athletes we look up to.
Serena Williams Poses Naked For ESPN's "The Body Issue"
RELATED: Serena Williams Delivers Powerful Message with Outfit Made for a ?Queen?
Williams has won 23 Grand Slam singles titles — seven Australian Opens, three French Opens, seven Wimbledons and six U.S. Opens — so it should come as no surprise that the tennis star aced her photoshoot for ESPN's "The Body Issue" in 2009.
Not even Kim Kardashian could've outshined the tennis superstar who looked comfortable as ever stripping down and posing naked. The story of convincing Williams was as simple as walking up to the tennis pro and asking her.
"It actually hinged on Serena Williams. Our editor-in-chief at the time approached her on the red carpet at The ESPYs and asked her if she would do this and, you know, had an elevator pitch ready and explained to her what he thought it could accomplish. She was a star, of course, but she was building, you know, her public image and, you know, her reach with fans beyond tennis," Alison Overholt, editor-in-chief of ESPN The Magazine, told NPR.

"And she looked at him and, you know, asked him a couple of questions and then said, would you put me on the cover? And he said, yes. And she said, I'm in. But she was our first body cover, and to have somebody like Serena Williams, I mean, that cover is still just one of the most iconic that we've ever published. For her to do that made other athletes say, you know, all right. This is something."
Spot on. ESPN needed a recognizable athlete like Williams to launch this idea, and as we've seen in the following years that was correct.
Serena's Cover Sold More Than Anyone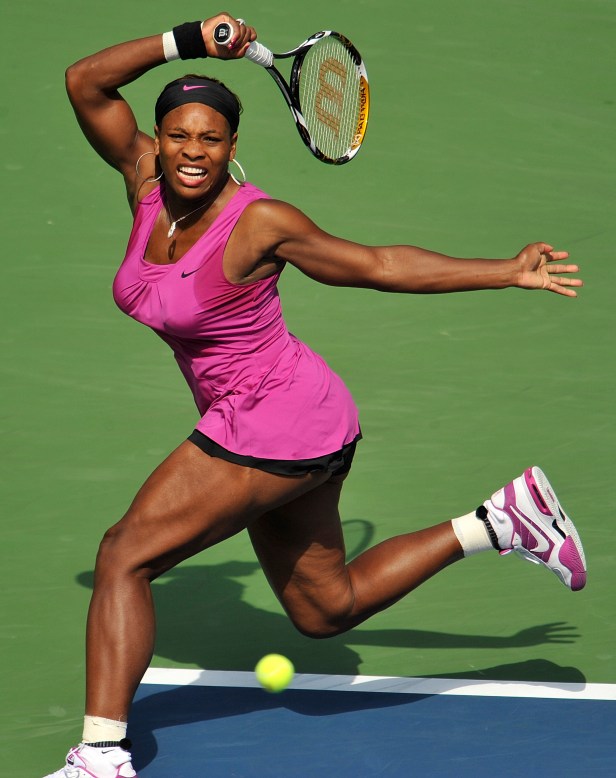 ESPN actually produced six alternative covers for their first of this issue in 2009. NASCAR driver Carl Edwards, NFL running back Adrian Peterson, NBA center Dwight Howard, MMA fighter Gina Carano and triathlete Sarah Reinertsen all also graced a cover.
However, Serena's cover was a slam-dunk that is still just as recognizable a decade later.
Gary Hoenig, editorial director of ESPNpublishing, told CNBC that the issue outperformed every other issue in the month of October in terms of advertising since 1998.
?It was our biggest seller on the newsstand since the college football issue in 2007 and it?s likely in the top 5 best selling in the last five years,? Hoenig said.
Thank Serena Williams the next time you come across athletes showing off their six packs or tones muscles and every other type of body in ESPN's "The Body Issue." Since her cover, athletes like Bryce Harper, Diana Taurasi, Hope Solo, Blake Griffin, Ronda Rousey, Colin Kaepernick and many more have bared all for the publication.
Other Serena Williams Nude Covers
A pregnant Serena Williams made headlines when she donned her birthday suit for the cover of Vanity Fair in June 2017.
Williams, whose fiance (and now husband) was Reddit co-founder Alexis Ohanian, wore nothing but a waist chain while covering her breasts and showing off her baby bump. The beautiful photo shot by Annie Leibovitz provided fans with an unfiltered look at her beautiful body going through pregnancy.
In the issue of Vanity Fair, Williams divulged details about her love story in a read well worth your time. Ironically enough, the magazine cover was released the same day John McEnroe said he wasn't going to apologize for saying the tennis celeb wouldn't be in the top 500 in the world if she played against men.
Williams has talked plenty about body image, too.
"I don't touch a weight, because I'm already super fit and super cut, and if I even look at weights, I get bigger. For years I've only done Thera-Bands and things like that, because that's kind of how I felt. But then I realized that you really have to learn to accept who you are and love who you are. I'm really happy with my body type, and I'm really proud of it. Obviously it works out for me. I talk about it all the time, how it was uncomfortable for someone like me to be in my body," she told the New York Times.
Williams apparently has gotten more comfortable in her body as she's grown older. She's posed in swimsuits for Sports Illustrated and continues to prove that no female tennis player — not Naomi Osaka, Steffi Graf, Martina Navratilova, Maria Sharapova or even her sister Venus Williams (who posed for ESPN in 2014) — even belongs on the same court as her.