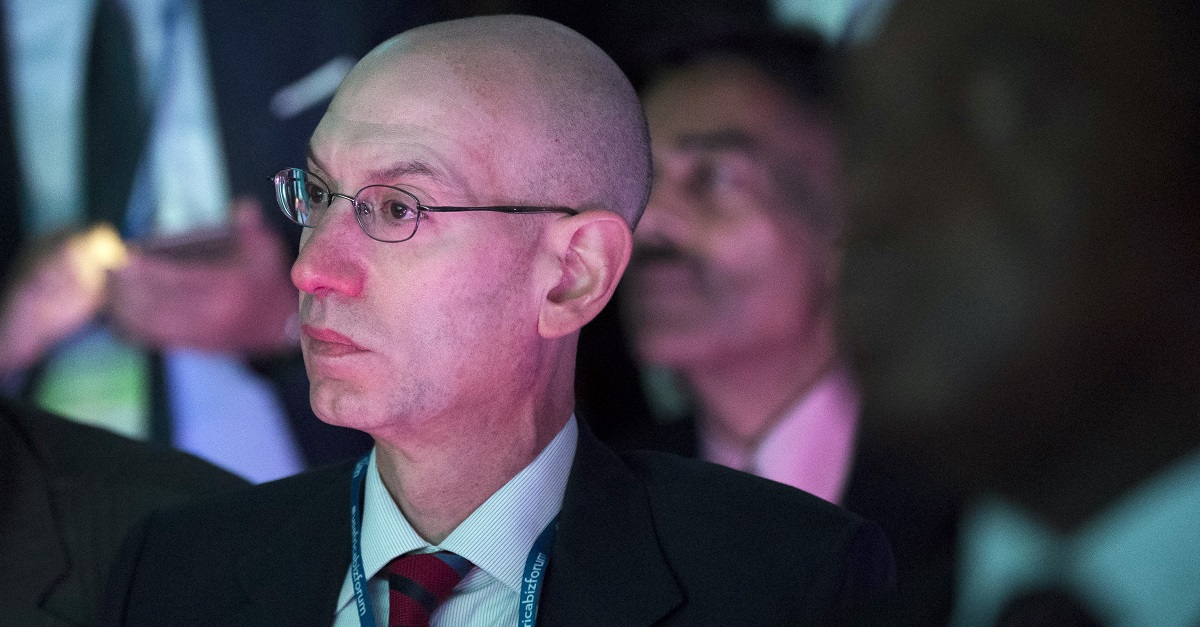 Drew Angerer/Getty Images
NEW YORK, NEW YORK - SEPTEMBER 21: National Basketball Association (NBA) commissioner Adam Silver listens as U.S. President Barack Obama speaks at the U.S.-Africa Business Forum at the Plaza Hotel, September 21, 2016 in New York City. The forum is focused on trade and investment opportunities on the African continent for African heads of government and American business leaders. (Photo by Drew Angerer/Getty Images)
With the NBA season quickly approaching and the topic of protesting — specifically in regards to the National Anthem at sporting events — being such a major talking point in American sports and culture right now, it stands to reason that NBA commissioner Adam Silver already knows his thoughts on the matter.
And if you felt he would, you've guessed right, because Silver has already drawn a line in the sand as far as his league is concerned, and that will include standing during the anthem.
Recently speaking about the matter, Silver had this to say, per Ian Begley of ESPN.com:
"It's my hope that our players will continue to use that as a moment of unity," Silver said Thursday after the league's board of governors meeting in Manhattan. "… Many of our players have spoken out already about their plan to stand for the anthem. And I think they understand how divisive an issue it is in our society right now."
Silver then went on to highlight the fact that it is actually a rule for NBA players, coaches, and trainers to stand during the National Anthem.
"It's been a rule as long as I've been involved with the league, and my expectation is that our players will continue to stand for the anthem," he said.
The NBA's commissioner was asked about players potentially refusing to stand. He didn't seem to think that would be the case in the league, but he did say that the NBA would address the situation if it were to come up.
Notably, President Donald Trump recently un-invited the NBA champion Golden State Warriors from visiting the White House, and notable players from LeBron James to Kobe Bryant (a former player) have spoken out against the President.
It will be interesting to see how that all translates to this season, especially in the context of these comments from Silver.