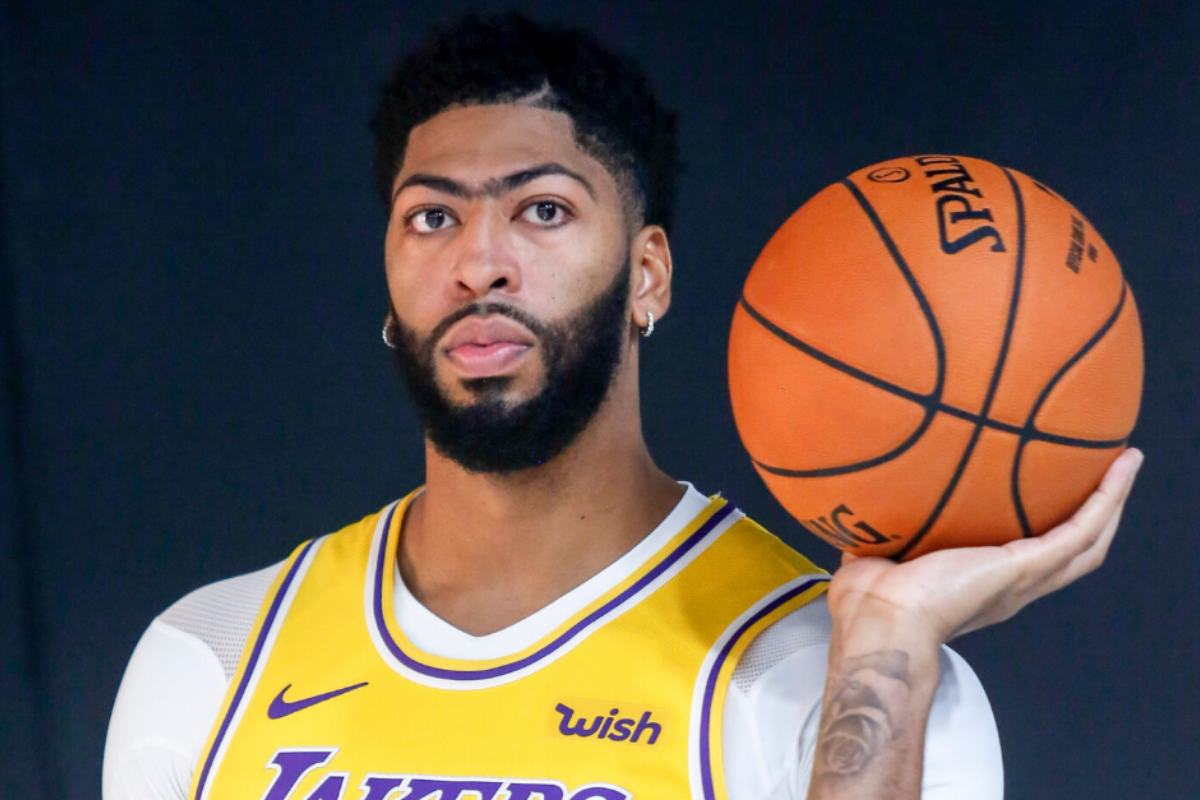 AP Photo/Ringo H.W. Chiu
Tall, handsome, and that unibrow —  Los Angeles Lakers forward Anthony Davis brings them all to the table.
Anthony Marshon Davis Jr's basketball career is exceptional so far. He was a high school star in Chicago, Illinois at Perspectives Charter School. He then committed to play college basketball for the University of Kentucky Wildcats and head coach John Calipari before his senior season.
Fresh off a consensus National Player of the Year and NCAA championship in his freshman year, he was the first-overall pick in the 2012 NBA Draft by the New Orleans Hornets. The young power forward filled the last roster spot on the gold-medal winning United States National Team for the 2012 London Olympics later that summer.
Davis blossomed as the bayou basketball team changed their name to the New Orleans Pelicans. He's made three All-NBA first teams, seven All-Star teams, one All-Defensive first team, two All-Defensive second teams, the All-Rookie first team, won an NBA All-Star Game MVP and led the NBA in blocks three times.
Davis was traded to the LA Lakers on June 15, 2019. He's one half of a dynamic tandem with LeBron James and has asserted himself as one of the best basketball players in the world.
While AD's life on the Staples Center and NBA Bubble basketball court is open for viewing, his personal life is kept close to the chest.
Who Is Anthony Davis' Girlfriend Marlen P?
RELATED: Anthony Davis' Iconic Unibrow is Part of His Identity
We know professional basketball player Anthony Davis he has a twin sister named Antoinette and that he's been romantically connected to WNBA star Brittney Griner and former University of Nevada player Dylan Gonzalez.
Davis' current significant other is Marlen P. Not much is known about their relationship other than they have a daughter, Nala, together born in 2018 and were on the hunt for a Los Angeles house in 2019.
According to Heavy, the Lakers star was thinking of popping the question late last year. There isn't any word on whether he did or not, but like his eyebrows, maybe the two have linked in holy matrimony by now. It's the trending question fans were dying to know heading into the National Basketball Association's reboot in Florida during the coronavirus pandemic.
The Lakers made a deep run in the playoffs and Davis is playing in the NBA Finals for the first time.
On social media, the superstar NBA player is all business. I tip my cap to public figures wanting to keep their personal lives private. The Brow knows a thing or two about guarding things, and he seems happy keeping his personal affairs that way.
This post was originally published on July 7, 2020 before updating.