LeBron James is the greatest basketball player on the planet. Debate all you want about Michael Jordan being the greatest of all time, but even at 35 years old, King James continues to show the rest of NBA teams why he's still a superstar.
Three NBA Championships, four NBA MVP awards and two Olympic gold medals are only part of why James is the king of basketball still. The 6-foot-9 power forward has been a threat to other NBA players since the Cleveland Cavaliers selected him No. 1 overall in the 2003 NBA Draft from St. Vincent-St. Mary High School of Akron, Ohio. No one in the United States had ever seen a prospect of his magnitude, and "The Chosen One" has lived up to the hype every step of the way.
The King currently ranks fourth all-time on basketball's all-time scoring list ahead of Jordan, but he could overtake Kareem Abdul-Jabbar for No. 1 when his career is all said and done. He's accomplished pretty much everything one can in the NBA, and all that's left is playing with his son, LeBron James Jr., in the league one day.
Here are just some of the NBA star's career achievements:
LeBron James' Career Achievements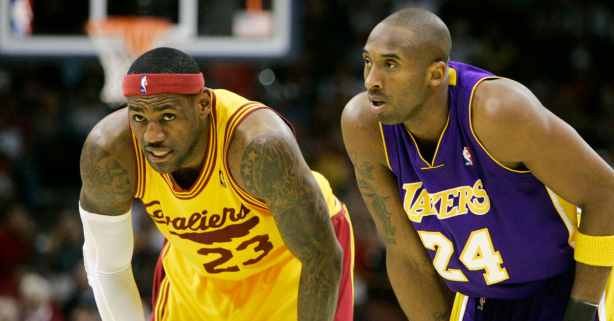 3× NBA champion (2012, 2013, 2016)
3× NBA Finals MVP (2012, 2013, 2016)
4× NBA Most Valuable Player (2009, 2010, 2012, 2013)
16× NBA All-Star (2005–2020)
3× NBA All-Star Game MVP (2006, 2008, 2018)
12× All-NBA First Team (2006, 2008–2018)
5× NBA All-Defensive First Team (2009–2013)
NBA Rookie of the Year (2004)
NBA All-Rookie First Team (2004)
NBA scoring champion (2008)
3× AP Athlete of the Year (2013, 2016, 2018)
2× Sports Illustrated Sportsperson of the Year (2012, 2016)
USA Basketball Male Athlete of the Year (2012)
2× Mr. Basketball USA (2002, 2003)
Naismith Prep Player of the Year (2003)
McDonald's All-American Game MVP (2003)
2× First-team Parade All-American (2002, 2003)
3× Ohio Mr. Basketball (2001–2003)
King James has made boatload of cash over his 17-year career, and he stands to make more on the court than anyone ever has. Michael Jordan may be a billionaire, the highest-paid athlete ever and undoubtedly the GOAT of professional athlete income, but James is coming for that crown.
Let's take a look at how LBJ has built his enormous fortune throughout the years.
NBA Contracts
At 19, James won the NBA Rookie of the Year after averaging more than 20 points per game for the Cavs. Ever since, his production has been off the charts, and he's been compensated well for his work in re-writing NBA history.
According to Spotrac, James has made about $307 million to date in career earnings playing basketball. That figure is spread across 11 seasons with the Cavaliers, four with the Miami Heat and two with the Los Angeles Lakers. He'll have made more than $400 million in basketball earnings alone when he finally decides to call it quits.
In 2018, James traded in Cleveland for Hollywood and joined the Lakers on a four-year, $153-million contract. He could stay in California alongside Anthony Davis for the remainder of his career, as his son plays nearby for Sierra Canyon School in Chatsworth, Los Angeles. James has said he'd love to play with Bronny James in the NBA one day, and he may very well do that.
In 2020, the 35-year-old reached his 10th NBA Finals after the Lakers defeated the Denver Nuggets.
Billion-Dollar Nike Deal, Endorsements & Business Ventures
RELATED: Fan Throws Trash at Bronny James, And LeBron Was Pissed
James signed his first major shoe deal as an 18-year-old in 2003, opting for $87 million from Nike rather than a much larger amount Reebok was willing to offer him. That decision has paid off for James, who in 2015 signed a billion-dollar lifetime deal with Nike. The lifetime endorsement deal is expected to pay him $1 billion by the time he turns 64.
The Nike deal is just a snippet of James' diversified business portfolio.
LeBron has done endorsement deals with companies like McDonalds, Microsoft, State Farm, Walmart, Beats by Dre Headphones, Coca-Cola, Dunkin Donuts, Baskin Robbins, Samsung, KIA Motors, 2K Sports and others. When Beats Electronics was sold to Apple for $3 billion, James cashed on his one percent stake in the company and took home $30 million from the sale.
He purchased an ownership stake in English Premier League soccer club Liverpool F.C. after the Fenway Sports Group acquired the team in 2010. He and his partners own numerous Blaze Pizza franchises scattered around Chicago and in Florida. Beyond a pizza chain, he and business partner Maverick Carter also formed the production company SpringHill Entertainment, which has produced shows like The Wall and has movies like Space Jam 2 in the works. In June 2020, SpringHill Entertainment signed a two-year deal with ABC Studios for scripted series.
James also launched a media company, Uninterrupted, that received a $15.8 million dollar investment from Time Warner in 2015. The businessman has also teamed up with Cindy Crawford, Arnold Schwarzenegger and Lindsey Vonn to start a health and wellness company called Ladder.
According to Forbes, James is one of the rare basketball players to earn more each year from endorsement deals than his NBA salary. He earned $36 million on the basketball court and another $53 million from endorsements in 2019.
James has done plenty for local communities and given back a great deal of his wealth. In 2018, the LeBron James Family Foundation opened an elementary school, the I Promise School, aimed at at-risk children. He plans to spend $41 million to send these children to college.
LeBron James Wife & Kids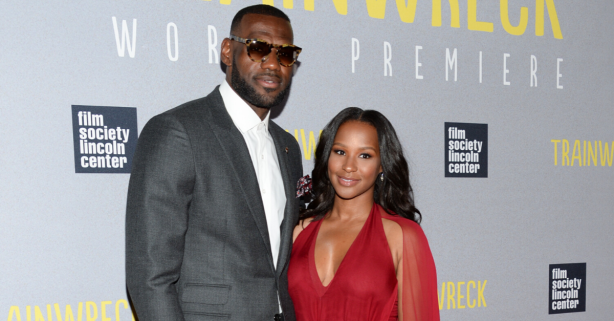 LeBron's wife is Savannah James. They met each other in their hometown of Akron, Ohio. Their first date was a basketball game followed by a delicious meal at Outback Steakhouse. They've been strong ever since.
The Jameses didn't tie the knot until 2011, seven years after Savannah gave birth to their first child, LeBron James Jr., in 2004. They welcomed a second son, Bryce Maximus James in 2007. In 2014, she gave birth to their third child and first daughter, Zhuri Nova.
What is LeBron James' Net Worth in 2020?
King James is the king of cash and the colossus of coin. He's more than a basketball player. He's a business man, father and husband. He's used his money, power and influence to do right.
According to Forbes, LeBron James' net worth is an estimated $450 million. Celebrity Net Worth estimates that number to be a bit higher at $480 million. He checked in at No. 5 on the Forbes' list of the world's highest-paid athletes in 2020, earning a cool $88.2 million. Amazon CEO Jeff Bezos better watch out.
Michael Jordan is still the highest-paid basketball player of all time, and only Kobe Bryant and Shaquille O'Neal top the new Lakers star in career earnings. But make no mistake, the King is climbing up the cash ladder and could end up the richest athlete ever one day.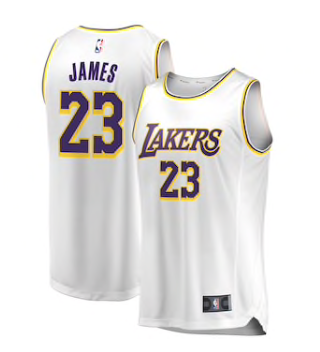 This article was originally published January 16, 2020.