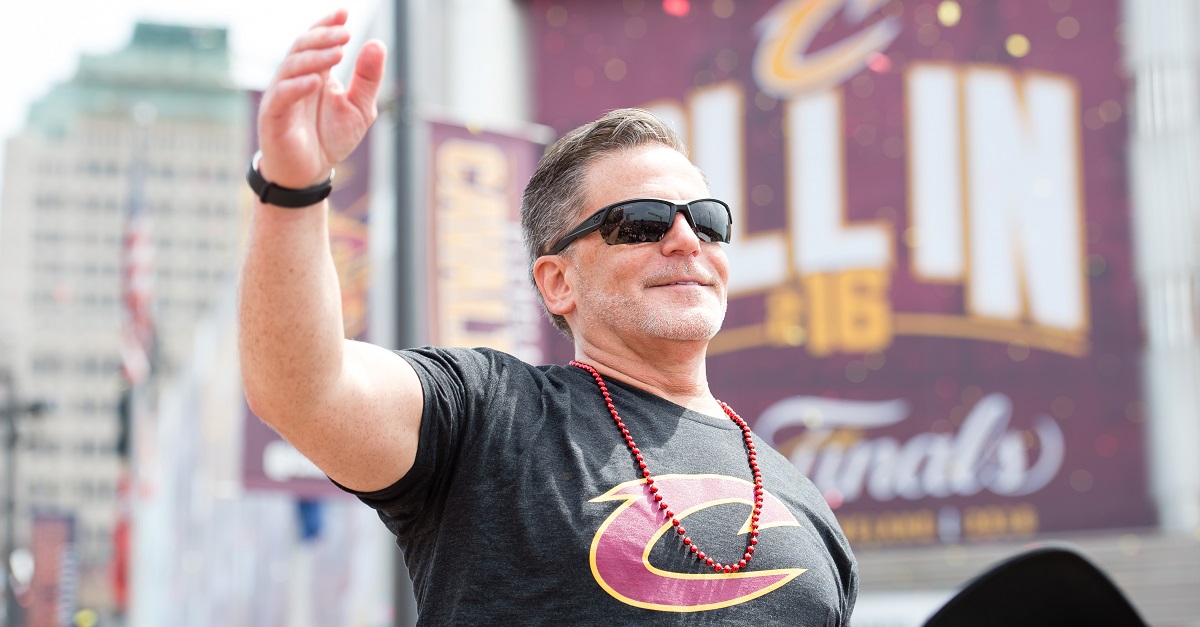 ason Miller/Getty Images
CLEVELAND, OH - JUNE 22: Majority owner of the Cleveland Cavaliers Dan Gilbert waves to the fans during the Cleveland Cavaliers 2016 championship victory parade and rally on June 22, 2016 in Cleveland, Ohio. (Photo by Jason Miller/Getty Images)
To say that Dan Gilbert has a bad reputation as an NBA owner would be, well, generous. This is the man who called LeBron James "narcissistic" when he left the Cleveland Cavaliers as a free agent in 2010.
He parted ways with David Griffin, the general manager who built the Cavs into a team that has gone to three-straight NBA Finals, then couldn't land his replacement because reports say he wouldn't pay him enough. Rolling Stone even named him one of the 15-worst owners in sports (he came in at N0. 7).
Suffice to say that when he speaks, he's not like E.F. Hutton — which for Gilbert, people generally don't listen. But he did step in it again when he ripped the Indiana Pacers for the Paul George trade.
Gilbert on the Paul George trade: "I will say Indy could've done better."
RELATED: NBA executives reportedly baffled by Paul George trade
Well, a lot of people do think that, but Gilbert isn't one to talk, given his history, and especially now that his franchise is (potentially) falling apart. There are constant rumors that LeBron James will leave as a free agent after this season, and Kyrie Irving wants to be traded because he no longer wants to play with LeBron.
It also could be a bit of sour grapes because ESPN has reported that the Cavs had a three-team deal in the works to acquire George, but the Pacers backed out.
Regardless of the circumstances that led to George's trade to the Oklahoma City Thunder, criticizing another team on what might have been is a bad look, which shouldn't be a surprise since the remarks come from a guy who specializes in that.