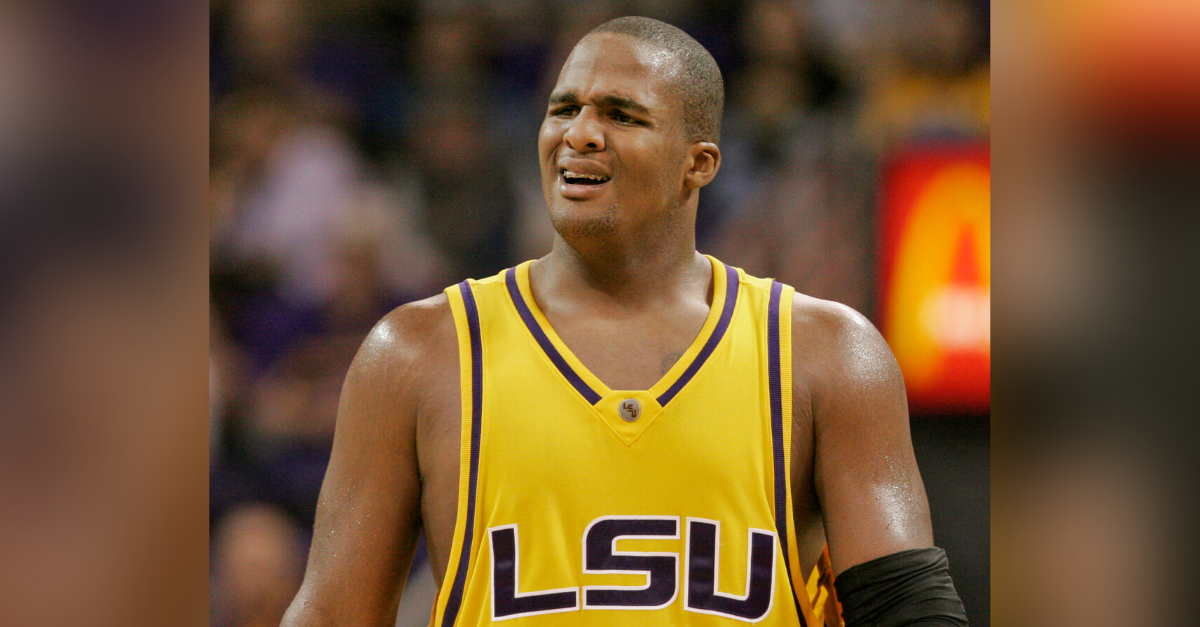 AP Photo/Alex Brandon
The Big Unit. Big Ben. Big Papi.
There are plenty of sports nicknames with "big" in them to go around. Pretty much all attributed to a matter of stature and intimidation.
Then there's Big Baby.
Glen "Big Baby" Davis
Former NBA player Glen "Big Baby" Davis first came to the main stage as the centerpiece of LSU's 2006 NCAA Final Four run. He was a force for the Tigers, using his burly frame to bash opponents down low. I always thought the nickname originated from his similar overpowering play to LSU legend Shaquille O'Neal. After all, he was baby Shaq.
Turns out I was wrong, and the real birth of the nickname coincides with his actual birth.
According to a 2009 interview, Davis — who was then a member of the Boston Celtics — was 14 pounds when he was born, thus earning the name Big Baby. He entered the world as a toddler and was riding a bike by the time he started college the next week.
RELATED: Ranking 20 Unforgettable Nicknames from Football's Iconic Past
After his LSU days, Davis entered the 2007 NBA Draft. He was the 35th pick of the second round by the Seattle Supersonics. On draft night, he was traded to the Boston Celtics in the deal that included Ray Allen, where he won an NBA Championship as a rookie over the Los Angeles Lakers. After four seasons in Boston alongside Allen, Paul Pierce, and Kevin Garnett, the 2004 McDonald's All-American played for the Orlando Magic and Los Angeles Clippers. He became an unrestricted free agent in 2015 following a season and change with the Clippers. He hasn't played in the NBA since.
The Louisiana State University star has dealt with off the court issues in recent years. In February 2018, he was arrested at an Aberdeen, Maryland hotel with possession of $92,000 in cash and 126 grams of marijuana. According to the Associated Press, he was indicted on seven counts of drug possession and distribution. A year later, Davis paid $15,000 to avoid jail time on drug charges. Brandon Mead, Davis' attorney, confirmed charges were dropped once he paid the fine. In April 2018, he was charged with felony assault after an altercation outside a West Hollywood club.
Glen Davis may be the only person who still bears a nickname bestowed with his first breath on Earth. He donned it through thick and thin. Big Baby will always be a big-time favorite in Baton Rouge.