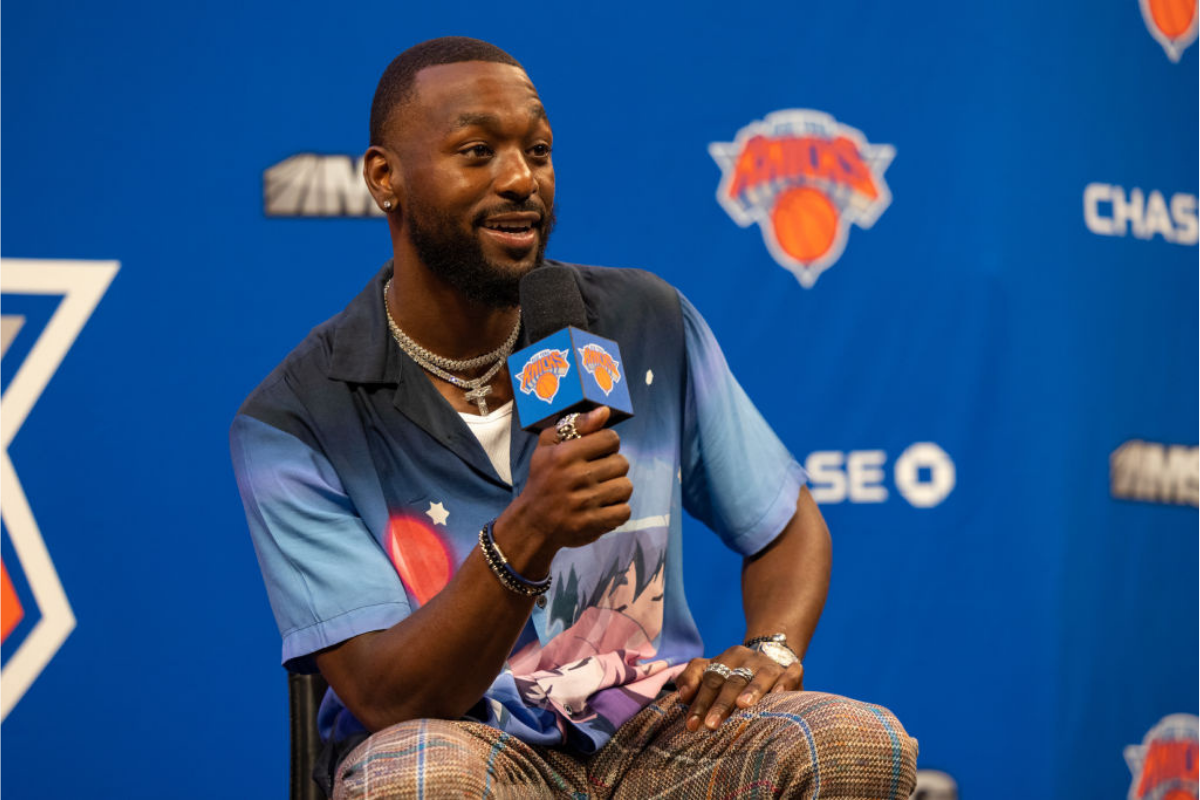 Dustin Satloff/Getty Images
Kemba Walker received his due. Prior to the 2019-20 season, the point guard left the purgatory of the Charlotte Hornets to sign with the Boston Celtics. The championship contention certainly prompted the move. The ascension to one of the 15 highest-paid NBA players didn't hurt either.
Although Walker looked to be a Celtic for the second half of his career his time in Boston was shortlived due to lingering knee issues, and he was traded to the Oklahoma City Thunder in June 2021. He was waived in August and signed with his hometown New York Knicks shortly after. The American professional basketball player is seeking a fresh start at Madison Square Garden.
Kemba Hudley Walker was born to Paul and Andrea Walker on May 8, 1990, in The Bronx, New York. He blossomed into a five-star recruit at Rice High School in Harlem, recording 18.2 points and 5.3 assists per game as a senior while earning a spot on the McDonald's All-American team. He committed to play college basketball under head coach Jim Calhoun for the University of Connecticut Huskies.
UConn Huskies
Walker stepped into a key reserve role as a freshman. He averaged 8.9 points, 3.5 rebounds and 2.9 assists per game en route to an appearance in the 2009 Final Four. As a sophomore, Walker assumed a starting role and increased his averages to 14.3 points, 4.3 rebounds and 5.1 assists per game. The Huskies missed the NCAA Tournament and finished 18-16.
The national spotlight shifted to Walker during his junior-year postseason. UConn's point guard, the leading scorer in the nation, fueled an incredible five wins in as many days to capture the Big East Tournament Title. UConn carried the momentum into the big dance to win the NCAA Championship.
Here's what the point guard accomplished in Storrs:
— NCAA Champion (2011)

— NCAA Final Four Most Outstanding Player (2011)

— Consensus first-team All-American (2011)

— Bob Cousy Award (2011)

— Big East Tournament MVP (2011)

— Third-team All-Big East (2010)

— Big East All-Rookie Team (2009)
NBA Career
Walker forewent his senior year and entered the 2011 NBA Draft. He was selected ninth overall by the Charlotte Bobcats (the franchise switched back to the Charlotte Hornets in 2014). Here are Walker's achievements so far in the National Basketball Association:
— 4x NBA All-Star (2017-20)

— 2x NBA Sportsmanship Award (2017, 2018)

— All-NBA third Team (2019)
NBA Contracts
RELATED: Kyrie Irving's Net Worth: How Refusing the Vaccine is Costing Him Big Bucks
Per Spotrac, the professional basketball player earned $58,199,401 in eight seasons in Charlotte. As a free agent, he signed with the Celtics as part of a sign-and-trade deal for four years and $141 million in 2019. The All-Star was set to make $32,742,000 in 2020 before players took a 25 percent pay cut as a result of the coronavirus stoppage. That reduced his 2019-20 salary to $24,566,500.
Walker reportedly gave up $20 million in his buyout with the Thunder to sign a two-year, $16 million deal with the Knicks. He'll earn $8,729,020 for the 2021-22 season.
Endorsements & Off-Court Ventures
Off the court, Walker has some sweet feet. He danced on the TV talent-show Showtime at the Apollo three times before the original run was canceled it 2008. In 2011, he released EZ Pass: The Mixtape in collaboration with DJ Skee and Skee Sports.
Kemba signed a multi-year shoe deal with Under Armour soon after the 2011 draft. The deal expired in 2015, and Walker moved to Nike's Jordan Brand.
According to Forbes, Walker also has sponsorships with 2K Sports, BodyArmor, JBL and Levi Strauss & Co.
Kemba Walker Net Worth
According to Celebrity Net Worth, Kemba Walker's estimated net worth is $20 million. His Celtics' earnings don't seem to be incorporated, and the details of his Jordan detail aren't public, which makes this number a presumed lowball.
Nonetheless, Walker is gearing to lead the Knicks make to the playoffs where they can go toe-to-toe with the Brooklyn Nets and Miami Heat.