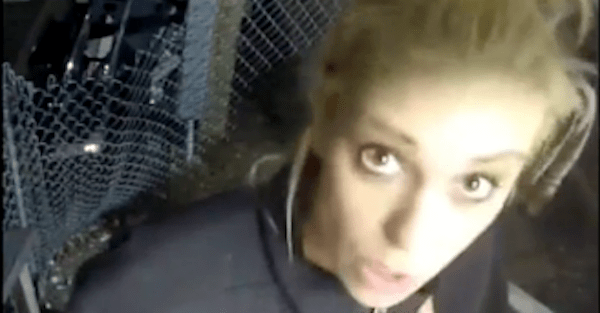 VidMe/Screenshot
Vid me/Screenshot
Golden State Warriors forward Kevin Durant isn't letting anyone's criticism spoil his first summer as an NBA champion.
Durant, the 2017 NBA Finals MVP, made headlines yesterday by announcing that he wouldn't visit President Donald Trump at the White House if the Warriors are invited.
"Nah, I won't do that," Durant told ESPN on Thursday. "I don't respect who's in office right now."
That caught the attention of former ESPN reporter Britt McHenry, who's been vocal about her conservative political views since being laid off by the network in April. McHenry tweeted the following, which was an obvious shot at Durant, despite not mentioning the former NBA MVP by name.
Related: Video of Britt McHenry's tirade against a parking lot employee
Durant, who's been candid on Twitter with his growing number of critics since joining the Warriors last summer, saw McHenry's tweet and provided a quick, sarcastic response.
Boom.
Some advice for Britt McHenry, if you're going to come at Easy Money Sniper, you best not miss. Needless to say, McHenry's tweet will do little to slow down what is likely the greatest summer of Durant's life as he prepares to defend his title for the first time.