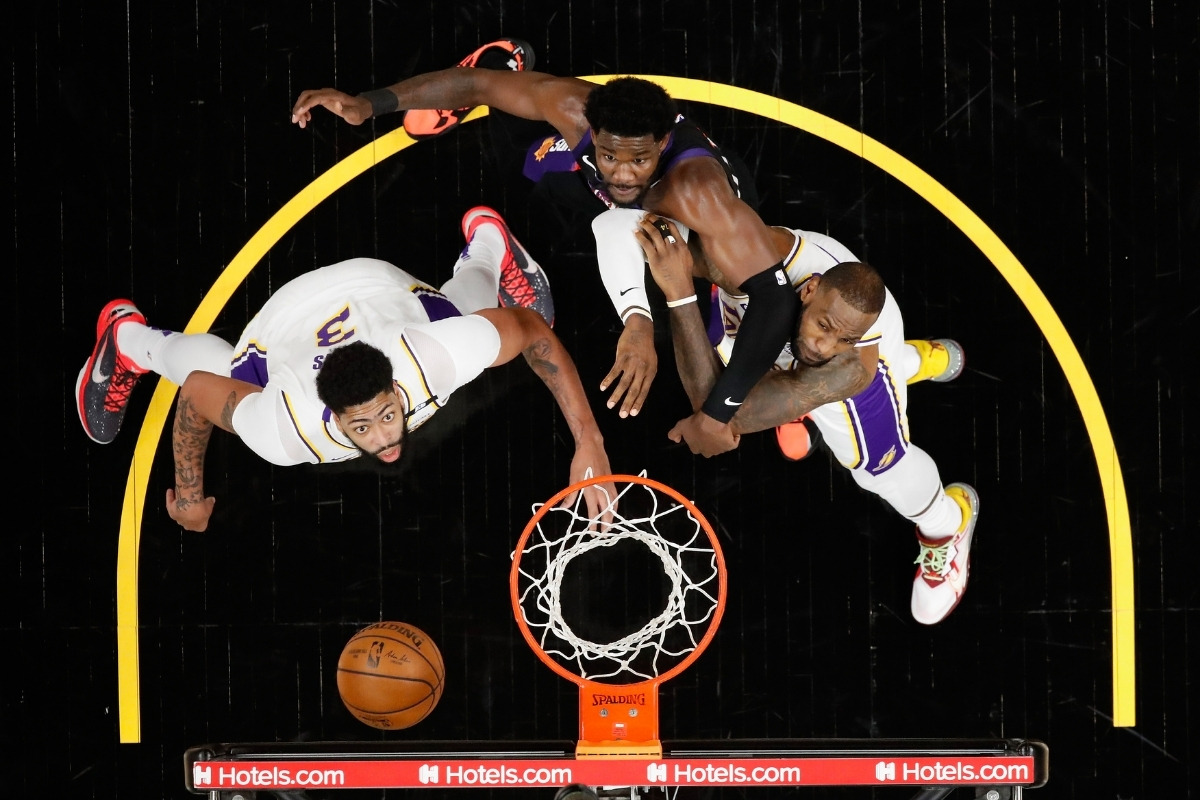 Photo by Christian Petersen/Getty Images
Photo by Christian Petersen/Getty Images
You're probably already sick of them, as they've infiltrated every commercial break in the sports world since New Jersey ushered in a new way to enjoy your favorite sports. Whether it's DraftKings, FanDuel, Caesars or Kevin Garnett and BetMGM, online mobile sportsbooks are here and they are not going anywhere.
The world of legalized sports betting has arrived. After decades of placing bets with your friend's cousin's ex-boyfriend's college roommate, wagering on sporting events has never been easier. Instead of playing Daily Fantasy Sports (DFS, for all your statheads out there), fans and bettors can now wager to their heart's content, without worry. You heard us. No more backflips through a series of malware-infested offshore sites. You can safely and securely place wagers from your phone with the mobile sportsbook of your choice.
This is the future, ladies and gentlemen.
But once you download the app, register your account and deposit some funds, what kind of wagers can you place? That's a good question and the reason why we thought it would be fun to examine one of our favorite kinds of bets: NBA Player Prop bets.
What Are NBA Player Prop Bets?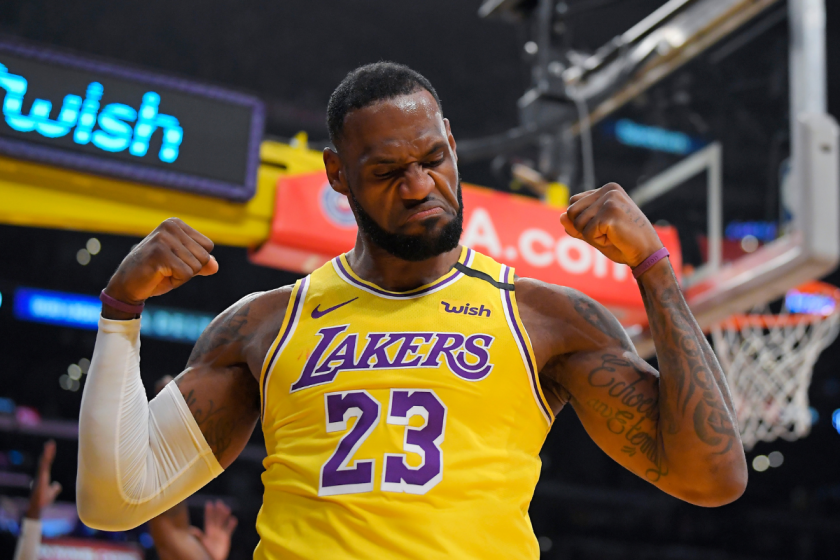 First things first, we need to explain what a prop bet is. Simply put, a prop bet is a wager placed on a particular occurrence happening or not. These wagers, which are often referred to as side bets, are placed on a specific outcome within the game, but not the game itself.
For example, let's pretend that there's a game between the Los Angeles Lakers and the New York Knicks, another classic Julius Randle and LeBron James matchup. (That's a joke.)
In this game, the Lakers are 8-point favorites, so betting on them to win is not particularly exciting. This can happen a lot with NBA odds, where a team is so heavily favored, bookmakers aren't even trying to put money on the other side of the ball.
However, you can place a prop bet on the game statistics of Randle and LeBron. Let's say you think LeBron is going to explode against Golden State to the tune of 32 points. You can place a prop bet that LeBron will score over 30 points, exactly 32 points or even that he'll score less than 35 points. Three different types of prop bets around one game occurrence.
Across the country, Steph Curry and the Golden State Warriors are taking on Kyrie Irving and the Brooklyn Nets.
We all know that Steph Curry is the King from Downtown. They don't refer to him as one-half of the Splash Brothers for nothing. You can place a prop bet on Curry's night specifically from behind the three-point line. Perhaps you think he'll go off and drop five or more three-pointers. Maybe you feel solid enough about the Nets' defense, and you're going to wager that Curry stays in check and only hits two three-point shots. You could even place a prop bet on whether or not the first basket of the game is a Steph Curry three-pointer.
If you wanted to, you could even place a prop bet that Klay Thompson, Curry and Irving combine for a total of 10 or more three-pointers. Prop bets can do anything and everything. And we're just specifically talking about player prop bets.
What Are Some Prop Bets for NBA Players?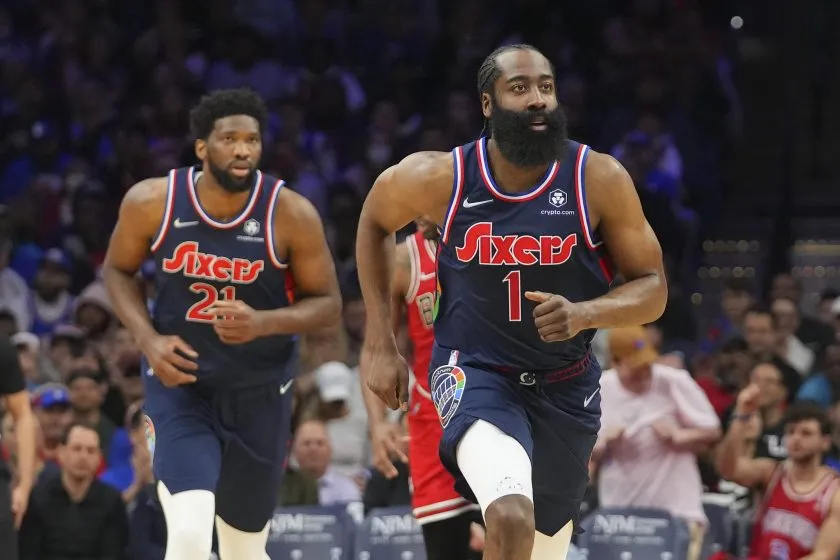 RELATED: What Are Bird Rights in the NBA?
We discussed point totals and three-pointers, but how about the other aspects of the game?
Let's say you're in Philadelphia and you get tickets to see the Sixers. They're taking on the Sacramento Kings, so the game isn't going to be close, so rather than place a wager on the Sixers to win, you decide to place two bets on Philadelphia's star players. You wager that Joel Embiid is going to snag 13 or more rebounds and that James Harden is going to dish out 10 or more assists. Boom! Two prop bets placed. Sit back and relax.
Or maybe you have a good feeling about De'Aaron Fox and Domantas Sabonis against the Sixers, so you go against the grain and wager that Embiid will snag less than 10 rebounds and Harden will dish out just five assists. Prop bets: making even the most boring games exciting.
You could even place prop bets over multiple games on the same bet slip. You could wager that Trae Young will score over 30 points, that Tyrese Maxey will core under 25 points and that Rudy Gobert will wrangle more than 15 rebounds in one night, even if you're betting on the moneyline of the Chicago Bulls/Los Angeles Clippers game.
Another fun prop bet for a game you know won't last too long is a wager on winner of a specific quarter. That's right, you can now bet on each quarter of any game. IF you know that the Pistons are a great team in the fourth, despite being blown out in the entire game, you can wager on them to win the final quarter and nothing else. Seriously. The world is your oyster with prop bets in the NBA.
Keep An Eye Out for Promotional Prop Bets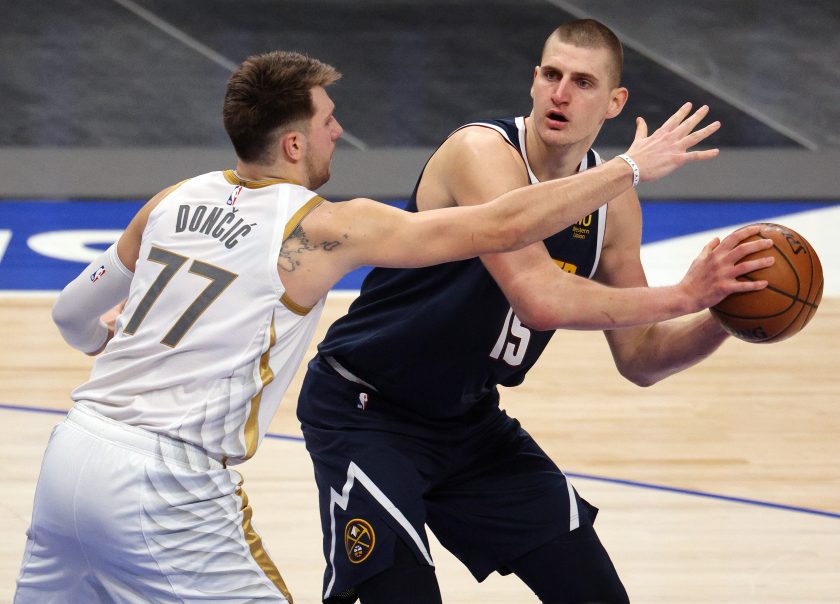 Online sportsbooks will also offer promo prop bets all the time, depending on that day's slate of games.
Nikola Jokic and his Denver Nuggets may be squaring off against Luka Doncic and the Dallas Mavericks. If there are no interesting games, a sportsbook may offer a special odds boost on a prop bet. So instead of the odds that Luka and Jokic both notch triple-doubles being low, they'll boost them by 100 or 200 percent. Other times, sportsbooks will offer risk-free bets on prop bets, which means if your bet fails, you get a free credit in your account. These kind of promos often create some of the best NBA player prop bets around. You just have to be quick enough to catch them before they're gone.
If you're hoping you can use this knowledge to place some smart prop bets on a few college basketball games, you may want to temper your excitement. In a few states, such as New York and New Jersey, bettors will not be able to place bets on games involving schools from their state or games being played within the state. That's right, the Big East tournament is off-limits until those players join the NBA.
You may not even know it, but you've been participating in prop bets every time you've gone to an NBA game. Ever been to a game where they give everyone in the building a free Chick-Fil-A sandwich if the visiting team misses two consecutive free throws? That's a prop bet. How about going to a game where everyone gets a free footlong from Subway if the home team scores more than 100 points? That's a prop bet.
So the next time you're sitting in the stands and you're cheering for the opposing team to miss their second of two free throws, remember this: you could be winning money on this rather than just winning a free chicken sandwich. There's much more to the world of sports betting than moneyline wagers, including parlays, round-robins and teasers. But that's a story for another day.