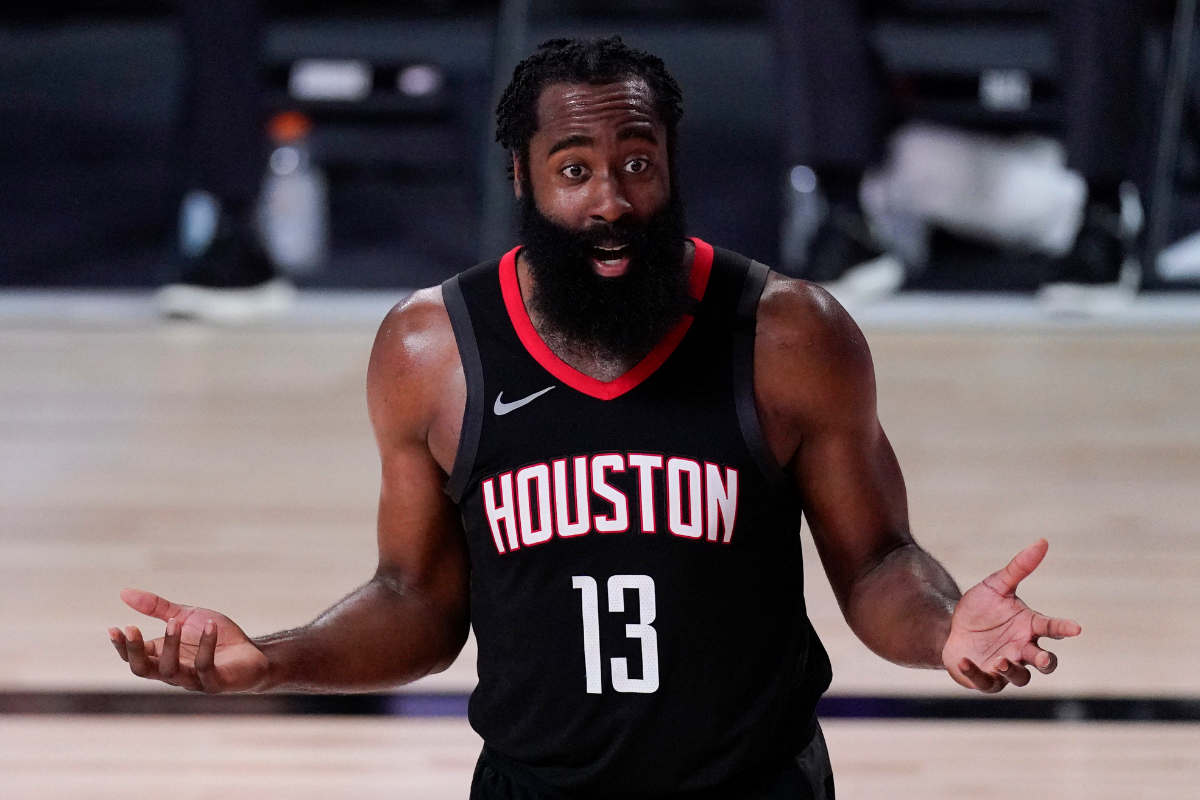 AP Photo/Mark J. Terrill
NBA free agency is just as big, if not bigger, than the actual games themselves. Fans love to speculate about the future and who will pair well with who. A great signing could lead one step closer to a championship.
As the calendar turns to the offseason, or in NBA circles Wojly, league insiders throw contract jargon left and right.
These terms are all explained in the NBA's Collective Bargaining Agreement (CBA). I don't want to spoil any riveting details, but I want to go over an exception developed in the 1980s thanks to Boston Celtics forward Larry Bird.
What Are Bird Rights in the NBA?
RELATED: The Shortest Players in NBA History Prove Size Doesn?t Matter
Contrary to the MLB that has a no salary cap and the NFL's hard salary cap, the NBA has a soft salary cap ? meaning there are exceptions for teams to exceed the cap threshold without facing the penalty of the luxury tax.
One of them is the Qualifying Veteran Free Agent Exception, more commonly known as the Larry Bird exception.
Per NBA.com, the definition reads:
"A team may re-sign its own free agent to a contract with a first-year salary of up to the maximum player salary if he played for the team for some or all of each of the prior three consecutive seasons (or, if he changed teams, he did so by trade or by assignment via the NBA?s waiver procedures during the first of the three seasons)."
The rule went into effect with the introduction of the soft cap after the 1983-84 season. It was designed to incentivize players to stay with their current team and made it easier for teams to retain its own players. Bird, who was at the end of his rookie contract that year, earned a far more lucrative contract with Boston.
The prerequisites to attain full Bird rights include spending three years with the same franchise without leaving for a new team in free agency. The length of the contract is irrelevant. For example, it can be three one-year contracts or one three-year contract.
With full Bird rights, new contracts can be signed for up to five years. Bird rights can also be traded along with players. If a player joins a team mid-year, it still counts towards Bird rights.
There is a unique scenario involving players having the ability to veto trades. According to Hoops Rumors:
"A player with Bird rights who re-signs with his previous team on a one-year contract (or a one-year deal with a second-year option) would lose his Bird rights if he?s traded. As such, he receives the ability to veto trades so he can avoid that scenario."
There are two wrinkles to the exception: the Early Bird and Non-Bird.
The Early Bird exception has the same rules except it can be exercised after two seasons. Teams can resign its own free agent for up to 175 percent of the player's previous salary or 105 percent of the average salary of the previous season, whichever is greater. Early Bird right contracts have to be at least two years with a maximum of four years.
The Non-Bird exception can be exercised after one season. Teams can resign its own free agents up to 120 percent of the player's previous contract or 120 percent of the minimum player's salary for the current season; or up to his qualifying offer amount if he's a restricted free agent. Non-Bird right deals can run from one to four years.
Bird rights are reset if a player changes NBA teams via free agency; if he is waived and not claimed; if his team renounces them; or if he's selected in an expansion draft. If a player clears waivers and resigns with his previous team, his Bird rights are retained.
Here are some examples of Bird rights coming into play:
Whether you're a big market NBA team like the New York Knicks; Chicago Bulls; Los Angeles Clippers; and Dallas Mavericks; or a small-market team like the Milwaukee Bucks; Detroit Pistons; and Denver Nuggets, the main goal is to make a deep playoff run.
The Larry Bird exception gives every team a chance to keep its best players to the advantage of both parties.