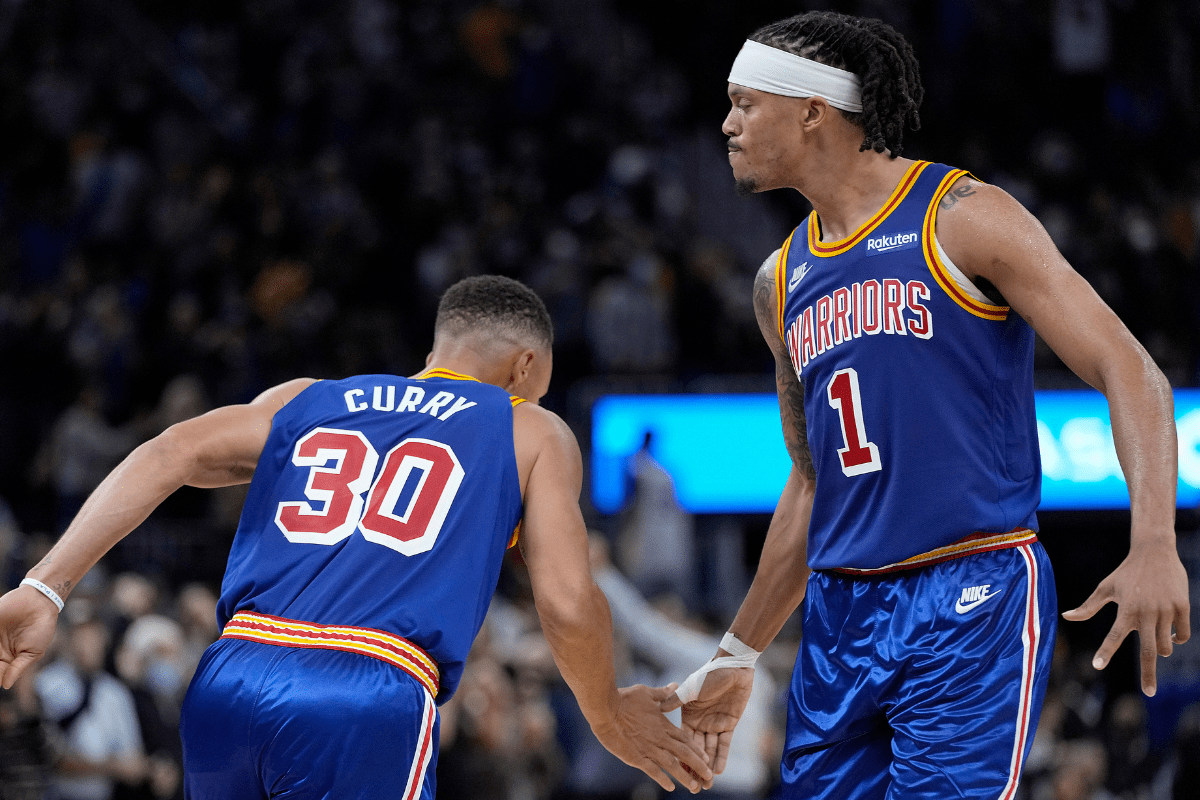 Thearon W. Henderson/Getty Images
The Curry family is becoming as well known for their significant others as they are for their performances on the court.
Dell Curry played basketball at Virginia Tech and spent 14 years as an NBA player. It was in Blacksburg, Virginia that Dell met his now ex-wife Sonya, who played volleyball.
Stephen Curry's wife Ayesha Curry is a figure in her own right. Together they share three kids.
Brother Seth Curry is married to Callie Rivers, Doc Rivers' daughter. Together they have a daughter. Seth plays under his father-in-law on the Philadelphia 76ers.
Sydel, the youngest Curry, met the familial athletic requirements and played volleyball at Elon University.
She's married to someone Steph knows quite well.
Steph Curry's Sister Sydel Curry and Damion Lee
RELATED: Steph Curry's Wife Built a Culinary Empire on Her Own While Raising 3 Kids
Sydel Curry and Damion Lee met while they were in college. Lee is from Baltimore, Maryland and played college basketball at Drexel and Louisville. He went undrafted in the 2016 NBA Draft. In the league, he's floated around on two-way contracts with the Boston Celtics, Atlanta Hawks, and currently, the Golden State Warriors.
Curry and Lee dated for five years before tying the knot on September 1, 2018.
The ceremony was held at the Charlotte Marriott City Center in North Carolina. Sydel's sister-in-laws Ayesha and Callie were both bridesmaids. Ayesha was the matron of honor.
The Warriors point guard and Seth were both groomsman. Steph and Ayesha's daughters Riley and Ryan were flower girls. The each share emotional messages on social media for their anniversary.
Lee and Curry own two dogs, Quavo and Nobu. They're expecting their first child in November 2021.
Sydel Curry-Lee was a psychology major at Elon. In a 2018 interview with The Undefeated, she expanded on her passion for the mental health field:
"I want to be a marriage and family therapist [said Curry-Lee]. I've always had a passion for people and knew I wanted to be a counselor. It's important that we really nurture ourselves and relationships, and sometimes we need someone to lead the way. I've had a counselor — since a bad relationship I was in, out of high school — and she has really helped me. So I want to be that for someone/others."
Curry-Lee talks about mental health, faith, fashion, and fitness on her YouTube channel. Ayesha and Sydel have a wine brand together called Domaine Curry.
As for Lee, the basketball player signed a three-year contract extension with the Warriors in January 2020, before the COVID-19 outbreak. Now that his brother-in-law, a two-time MVP with three NBA championships, is looking like his old self again, the Warriors teammates will look to tear it up against the LeBron James-led Los Angeles Lakers, Sacramento Kings and Los Angeles Clippers on the road to the NBA playoffs.