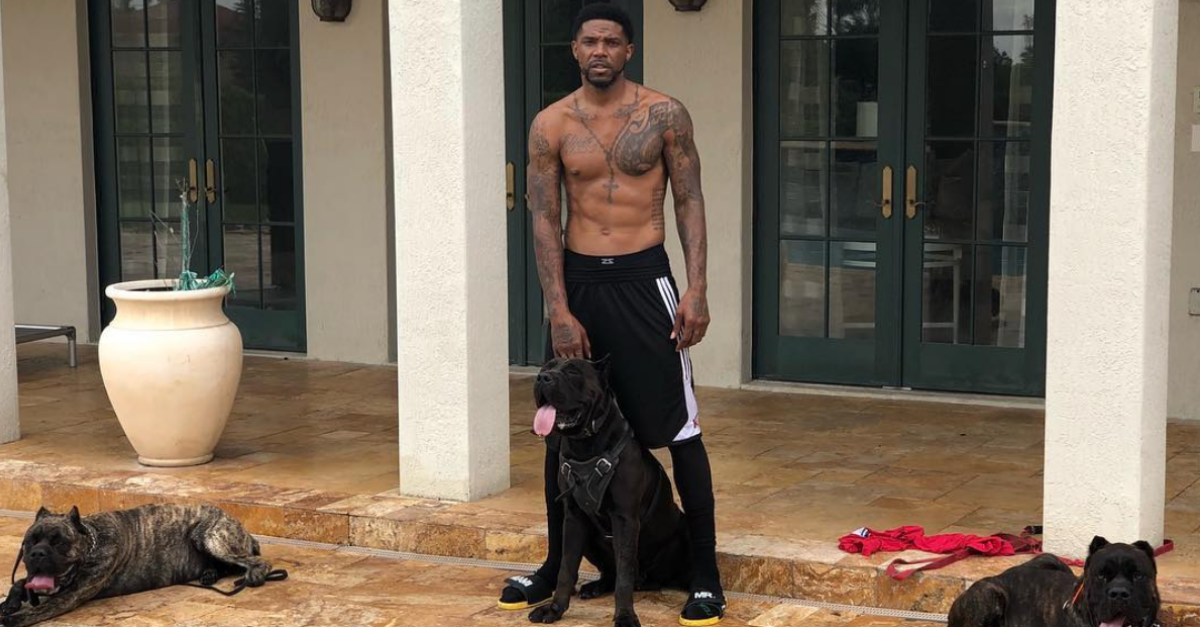 Instagram: @ud40
Miami Heat forward Udonis Haslem had some big plans before embarking on his 15th season in the NBA, but not all of them had to do with basketball. The 6-foot-8 veteran was preparing to breed his dog Juice, but now he won't be able to do.
Haslem filed a lawsuit in Broward County, Florida on Tuesday against Murbur Inc's LeadER Animal Specialty Hospital, alleging they acted negligently in treating his dog, according to the Miami Herald.
Back in May, Haslem said he took his dog, Juice, to the Murbur Inc. veterinary hospital after the pet swallowed a rope. The hospital performed surgery to remove the rope, which was obviously a good thing, but the doctor also neutered Juice "without Haslem's permission or medical necessity," which was bad because the basketball player is now seeking compensation for the alleged mistake.
RELATED: A Hard Foul Earns a 911 Call at This Pick-Up Basketball Game
Why is this a big deal? Well, in the lawsuit, Haslem describes Juice as a Cane Corso and claims semen samples from a champion bloodline Cane Corso can range from $3,500 to $10,000. Add in the fact the semen can be collected almost every day, and that's a lot of money lost for Haslem, who was preparing to breed his dog and sell puppies.
How much money? Potentially hundreds of thousands.
Additionally, Haslem already spent $30,000 in training Juice to be a family guard dog while he travels for work, and the lawsuit against the Cooper City hospital claims Juice is now "too tame," according to the Associated Press.
Juice, a show-quality Cane Corso, is now "castrated" and unable to give any semen samples, and Miami Heat veteran Udonis Haslem, a three-time champion, is looking to get paid for the lost income due to the alleged error.