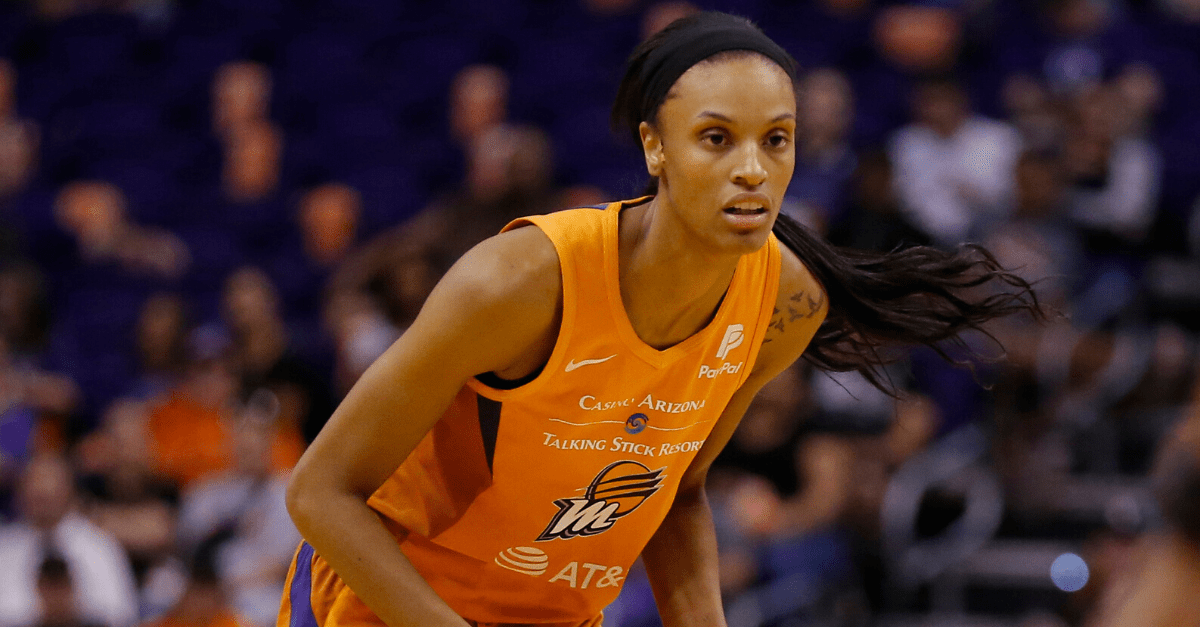 AP Photo/Rick Scuteri
Women have traditionally been paid far less than their male counterparts in professional sports. UFC fighter Paige VanZant has complained that she makes more money on Instagram than she does fighting in the octagon, and one National Pro Fastpitch player has said she earns less than the bat boy for the New York Yankees.
No one is saying every woman athlete should be making what Serena Williams — the only woman on Forbes' 100 highest-paid athletes in 2019 — takes home each year, but something seems off when rookies in the WNBA take home the minimum salary of about $42,000 while the minimum in the NBA is roughly 13 times that number.
Even the WNBA's highest-paid player in 2019 — Phoenix Mercury forward DeWanna Bonner — only made $127,500. Stephen Curry, the NBA's top earner, has a player salary of more than $40 million.
Still, the WNBA continues to make strides in this department. On Tuesday, WNBA commissioner Cathy Engelbert and WNBPA president Nneka Ogwumike announced a new collective bargaining agreement that would increase WNBA salaries to a $130,000 average salary and allow the league's all-stars and superstars to earn a maximum salary of more than $500,000.
WNBA Salary Increase
In addition, the new eight-year deal gives WNBA players improved travel conditions, fully paid maternity leave and a potential for higher league revenue sharing. As SBNation explained, players (many of which are taller than six feet) will fly in upgraded seats and will have their own hotel rooms on the road. Prior to the new deal, only veterans received that perk.
"I call it historic," WNBA Commissioner Cathy Engelbert told the Associated Press. "The CBA guarantees substantial (financial) increases. The way we are paying these players is different than the past. … The top couple players are tripling (in pay) where they were. Other players are making $200,000-300,000. The average will be over $130,000. Everyone gets an increase here."
The new CBA is welcomed news by WNBA players. Low salaries in the past meant many of the league's top players had to play overseas in the offseason to earn more money. That's great for exposure, but the year-round grind takes a toll on the body and comes with injury risk.
For example, the 2018 WNBA MVP Breanna Stewart tore her Achilles prior to the 2019 WNBA season playing in a Euroleague championship game. Meanwhile, NBA players like LeBron James and Kawhi Leonard sit out regular season games for "load management" reasons.
NBA commissioner Adam Silver said the WNBA lost $12 million in 2018, but attendance is on the incline for many WNBA teams. If the WNBA wants to attract and preserve top talent, that starts with paying its top picks (three of the last top-five picks — Jackie Young, Lou Samuelson and Teaira McCowan — earned $53,537 in 2019).
The new CBA is a step in the right direction. Now go out and support your local WNBA team.
Highest-Paid WNBA Players in 2019
1. DeWanna Bonner (Phoenix Mercury), $127,500
2. Briann January (Phoenix Mercury), $119,500
3. Jewell Lloyd (Seattle Storm), $119,500
4. Jasmine Thomas (Connecticut Sun), $118,500
5. Candice Dupree (Indiana Fever) $117,500
6. Allie Quigley (Chicago Sky), $117,500
7. Glory Johnson (Dallas Wings), $117,500
8. Elizabeth Williams (Atlanta Dream), $117,000
9. Dearica Hamby (Las Vegas Aces), $117,000
10. Chiney Ogwumike (Los Angeles Sparks), $116,500