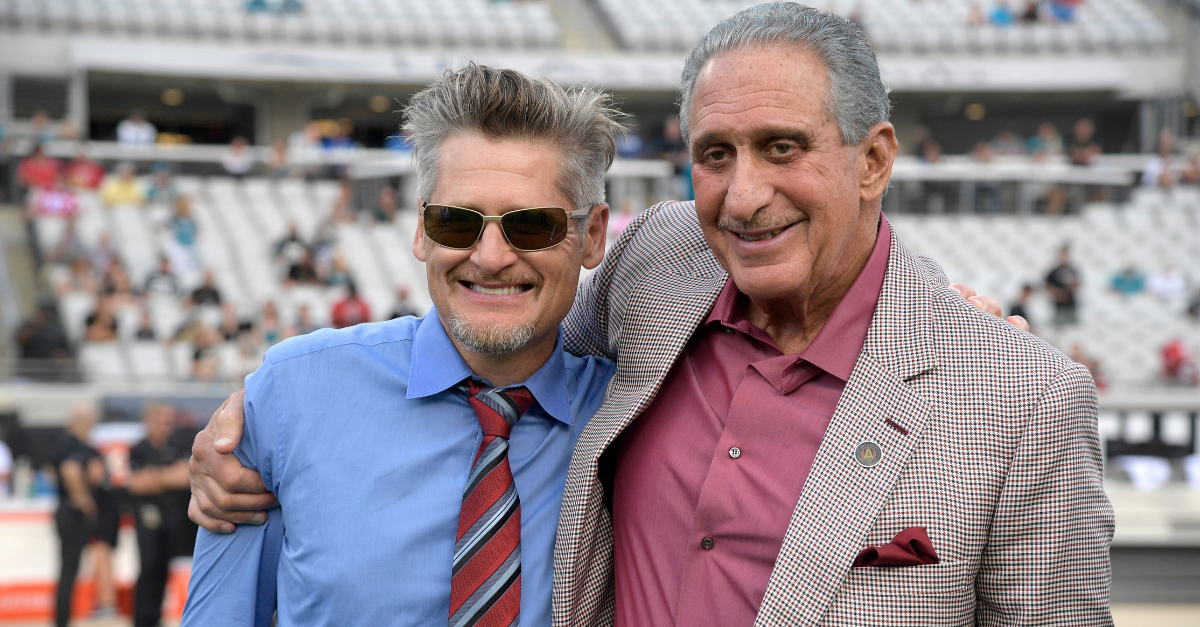 AP Photo/Phelan M. Ebenhack
While a lot of us are buying Powerball and Mega Millions tickets hoping that a piece of paper with random numbers on it will magically put millions of dollars in the bank account, NFL owners are flexing their money in a bigger way than anyone of us could even if we won the lottery.
How? By purchasing beautiful, nine-figure superyachts. Dallas Cowboys owner Jerry Jones purchased one for $250 million that?s longer than a football field, Washington Redskins owner Dan Snyder bought one for $100 million that has a freakin? floating IMAX theater, and now Atlanta Falcons owner Arthur Blank has joined the yacht fleet.
Ladies and gentlemen, meet DreAMBoat, the 295-foot yacht by Oceanco that the 76-year-old Blank just purchased for $180 million. The capital ?AMB? in her name, of course, are Blank?s initials.
RELATED: NBA Star Kawhi Leonard Drops Over $13 Million for Beautiful California Mansion
According to TMZ Sports, the new mega yacht has 11 cabins to hold 23 people and 33 crew members and comes equipped with a swimming pool and hot tub on the ship?s deck. Blank will even have his own private hot tub, too, and chances are it will be much bigger than a backyard kiddy pool.
When you are worth $4.7 billion, according to Forbes, you can buy a nice boat if you want to and that?s exactly what Blank did. He apparently flew to the Netherlands a few times to meet with the ship makers and builders to get every bell and whistle he wanted in it.
It?s truly his DreAMBoat and it will arrive just in time for summer.
In the video posted by The Nautical Lady and Dutch Yachting in mid-February, the 90-meter yacht is finally on the water and left Rotterdam for Alblasserdam in the Netherlands.
The warm weather is just around the corner and it?s now safe to assume where Atlanta Falcons owner Arthur Blank will be at.
This post was originally published on February 26, 2019.