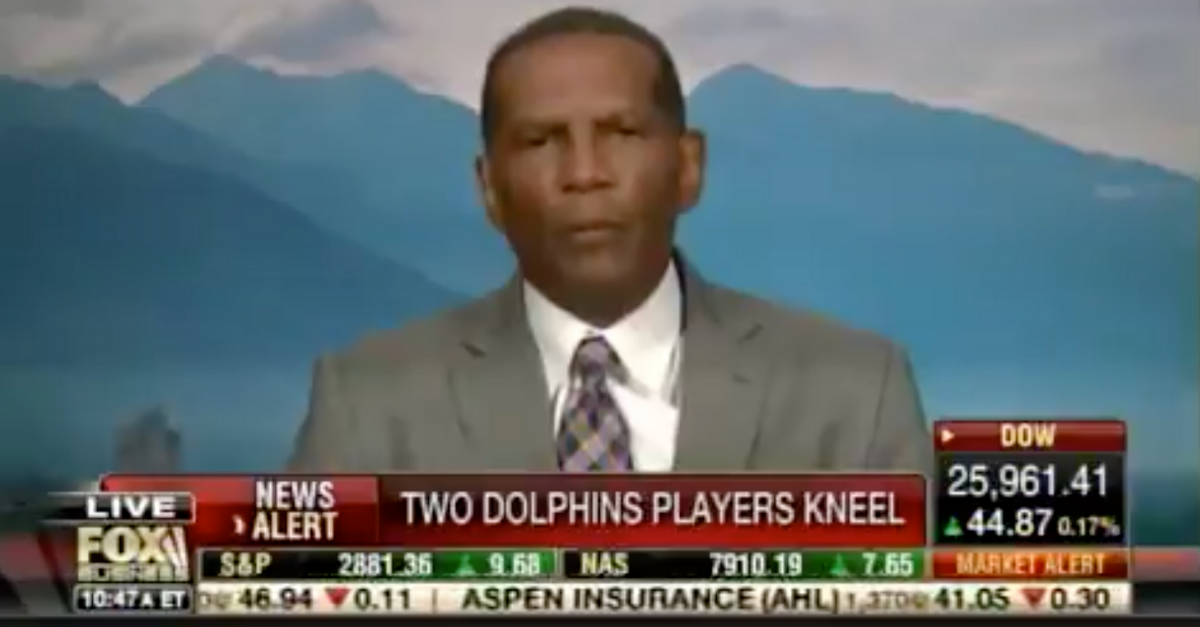 Twitter: @adamcbest
Twitter: @adamcbest
Opinions about Nike's decision to bring Colin Kaepernick further into the national spotlight is being criticized from small, private universities all the way up to the President Trump's desk in the Oval Office. The athletic apparel titan is a global brand that has captured the attention of its younger, millennial demographic in an attempt to capitalize on the social reform issues ever present in modern American society. You knew the criticism would be insane on both ends of the spectrum before the advertising campaign even began.
This latest take, though, might be the most absurd comparison you'll ever hear.
Clarence Burgess Owens played 10 seasons in the National Football League as a defensive back primarily for the New York Jets, who selected him No. 13 overall in the 1973 NFL Draft. Owens later became a Super Bowl champion in 1980 as a member of John Madden's Oakland Raiders.
Owens played college football for the Miami Hurricanes and earned first-team All-American honors during his time in South Florida.
At 67 years old, Owens has become a conservative political author and regular contributor on Fox News and Fox & Friends. His network appearance on Monday night led Owens to make some ridiculous comparisons when asked about Nike hiring Colin Kaepernick as the face of their "Just Do It" campaign.
"As we see a little bit less, probably, of the kneeling, we're still going to see the narrative by Nike, and that is a Marxist that is going to be the face and commercial in NFL games from this point moving on.

"We have to look at the bigger picture and understand, America, that we're under assault. It's like 9/11 and Pearl Harbor. We're being assaulted by the left, and we need to understand who they are." — Burgess Owens
Wait, did he seriously just compare a COMMERCIAL to the two worst domestic terrorist attacks in American history?
Burgess Owens is a known radical conservative, authoring books like, "Liberalism or How to Turn Good Men into Whiners, Weenies and Wimps." In this take, Owens has completely gone of the rails.
Sure, I'll hear the argument that Colin Kaepernick is dabbling in Marxism — he's calling for a social class realignment to better help oppressed black Americans gain support from the "ruling" white class that set the table for the racial inequalities in modern America hundreds of years ago. Problem is, Owens is finding an absurd parallel with Nike's decision to a terrorist attack, and that's downright ridiculous.
Kaepernick's kneeling during the national anthem prior to NFL games is well-documented, and it's the subject of Owens' latest book "Why I Stand." For a former NFL player and respected American to come out and say something like this though? It's just out of line.
Owens later added, "It's not American. It's not about patriotism. It's profit and politics for them."
There are no shortage of opinions on this matter, that's a fact. This one though, especially on the eve of one of the most tragic days in American history?
This opinion went too far.