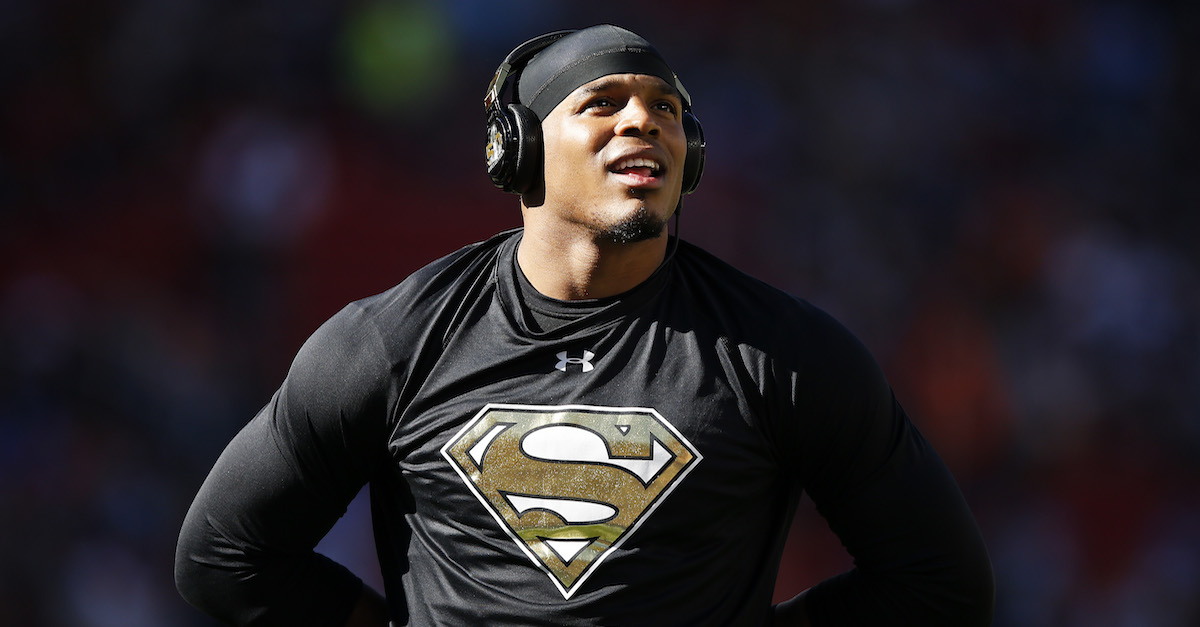 Ezra Shaw/Getty Images
SANTA CLARA, CA - FEBRUARY 07: Cam Newton #1 of the Carolina Panthers warms up prior to Super Bowl 50 against the Denver Broncos at Levi's Stadium on February 7, 2016 in Santa Clara, California. (Photo by Ezra Shaw/Getty Images)
National anthem protests aren't slowing down despite President Donald Trump's furious fight against the NFL.
According to Charlotte Observer, Carolina Panthers quarterback Cam Newton is the latest to "absolutely" consider a protest.
?The time is upon us to do something to bring people closer together,? Newton said.
"It was popular to something this past Sunday,? he said, ?but there's still an opportunity."
Newton said he was focused on the game last Sunday and hadn't considered protesting, but would have is the team had done something as a group. He and team leaders reportedly met with team owner Jerry Richardson on Tuesday, who came away feeling they'd be supported if they choose to protest.
Here?s what President Trump said Friday night:
?Wouldn?t you love one of these NFL owners? when someone disrespects our flag say, ?Get that son of a bitch off the field, right now, out, he?s fired.?
In turn, NFL, NBA and MLB athletes have responded with either comments pushing back against the president or reactionary statements such as kneeling or staying in the locker room.
The Panthers play the New England Patriots Sunday at 1 p.m. ET.