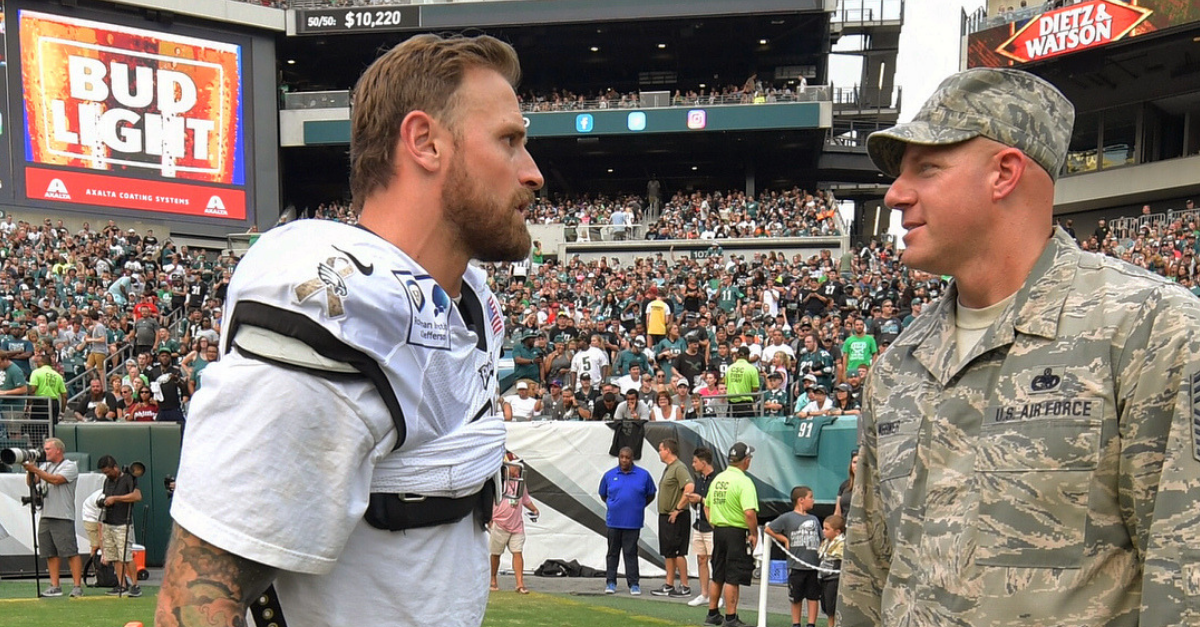 Instagram: laflamablanca95
Instagram: laflamablanca95
Off-the-field investments by NFL players do not get the attention they deserve because on-field performance, post-game interviews and national anthem protests are more visual and easily accepted, and more often than not, criticized.
What Philadelphia Eagles defensive end Chris Long does off the field with his personal foundation, and with his recent announcement to launch the "First Quarter for Literacy" drive, Long showcases that his focus on giving back to the people who need it most is more important than any sack he'll gather on the playing field this season.
Chris Long was one of the first white NFL players to visually show support during the anthem protests standing alongside his teammate and safety Malcolm Jenkins. For that, he received backlash from dissenters who do not support the reasons behind them in the first place.
As it is with every NFL professional, Long is more than football player. He's a family man, a community activist and a champion of the less fortunate. The Chris Long Foundation supports causes like bringing clean water to communities, battling homelessness, aiding former military men and women establish lives after their service ends, and providing basic necessities to youth growing up in impoverished homes.
Now, Long's foundation has partnered with the United Way of Greater Philadelphia and Southern New Jersey to support Philadelphia?s Read By 4th campaign and launch the "First Quarter for Literacy" drive to put books in the hands of young children, build excitement in parents and guardians to promote reading, and allow fans to contribute to the campaign however they can.
Long has announced he'll donate one-fourth of his salary in 2018, as well as match donations made by players on opposing team's he'll play this season up to $25,000.
"We are excited to continue our commitment to education this year through the First Quarter for Literacy drive. We are partnering with United Way and Read by 4th, not only to support their incredible efforts to get kids reading on grade level but also to amplify the message about the importance of early childhood literacy while encouraging others to join the effort. The more books we can get in kids? hands, the more kids have a greater chance of finishing high school, which means greater long-term success." — Chris Long
The "four downs" of the campaign include creating at-home libraries, increasing school attendance, understanding that reading moments are available everywhere, and creating teamwork from all involved.
Not only in the Philadelphia area, but around the country, early literacy is the foundation that builds strong minds and educated decisions as kids grow, and underserved neighborhoods need the help of people like Chris Long and local organizations. Reading at their grade level by the fourth grade helps kids do better in school, graduate on time, and even earn more money the rest of their lives.
This cause, and massive donation, by Long is another example of the good NFL players are doing off the field in their communities with the money they've worked to earn.