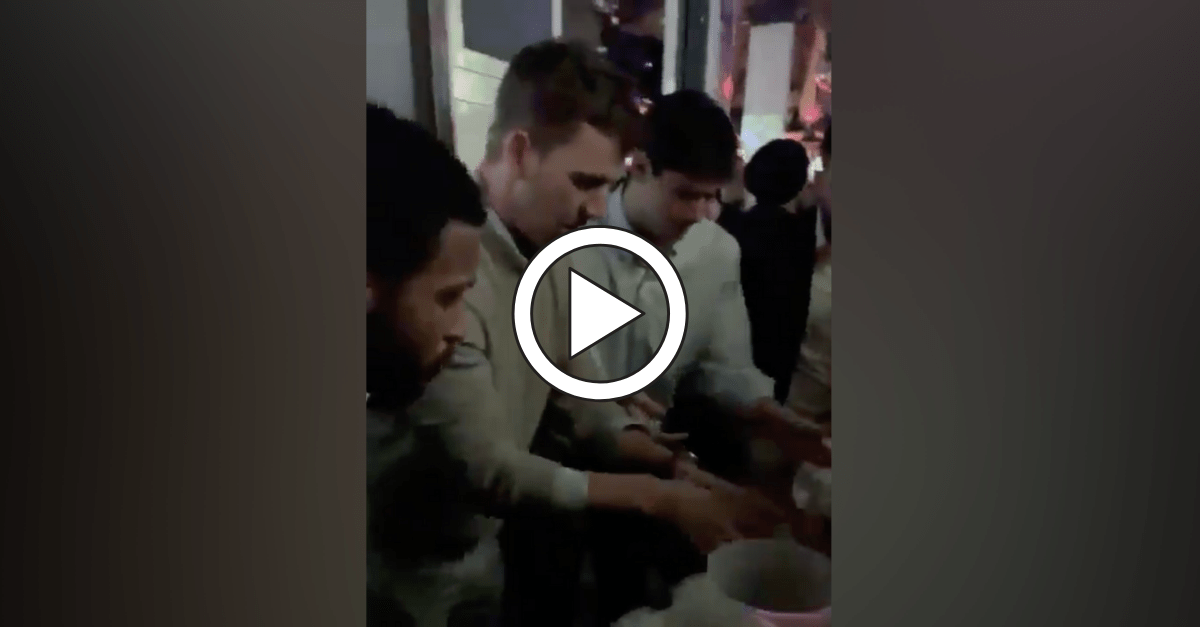 Screenshot from Twitter
The New York Giants aren?t very good. It has been three seasons since they made the NFL playoffs and eight years since their last NFC East title. But while the franchise has fallen on hard times, the players still know how to celebrate after a big win.
The Giants took down the Washington Redskins in overtime, 41-35, at FedEx Field in Landover, Maryland. Honestly, nothing about that is a huge accomplishment. When the team returned home Sunday night, however, a big party was in store.
In something that nobody could have predicted at the start of the season, Giants quarterbacks Eli Manning and Daniel Jones were seen partying and playing flip cup at Green Rock Tap & Grill in Hoboken, New Jersey.
It was quite the scene, to say the least, and it was all captured on social media for the world to see.
Eli Manning, Daniel Jones Play Flip Cup
Watching the two New York Giants quarterbacks party together after an overtime win is pretty wild. The fact they were playing a game of flip cup in front of everyone is even crazier.
Playing drinking games in a crowded bar is something you might expect from Jones, a rookie QB who tossed five touchdowns against the Redskins. But the 38-year-old Manning joining him? That?s definitely next level.
Manning didn?t just stop there, either. The two-time Super Bowl champion was captured fist-pumping during techno music and throwing bar napkins in the air. Needless to say, he was feeling himself and he didn?t even play in the game.
As for the Giants win, head coach Pat Shurmur got huge performances from Jones and running back Saquon Barkley. They host the Philadelphia Eagles next week at MetLife Stadium in what will be the final game of the season.
If they win that, you can expect an even bigger party and more stories that night.