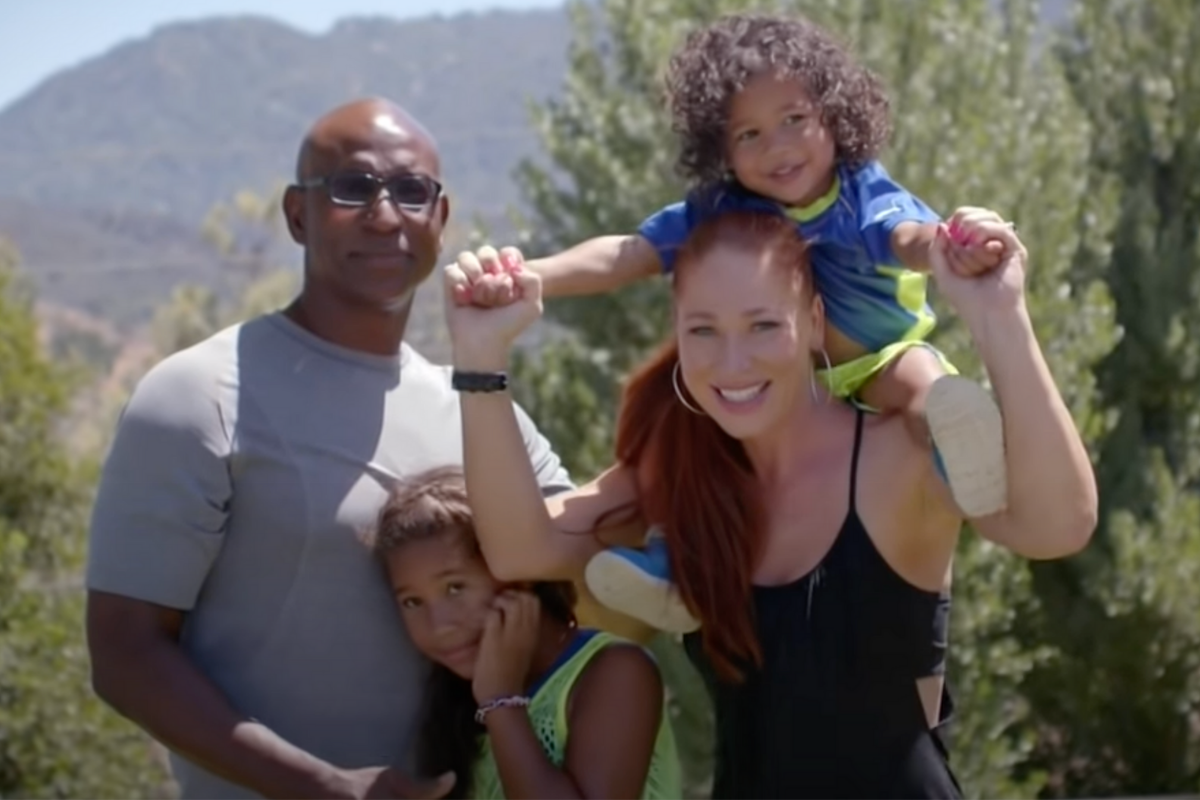 Screenshot from YouTube
Eric Dickerson rushed for more yards in a single season than any other NFL running back in history. That alone has locked him into legendary status.
However, there's more to his life than being one of the greatest American football players.
In his personal life, he has been married twice and raised multiple children, one of whom has found success in a different public-facing career.
From his NFL career and beyond, Dickerson has an interesting life.
Eric Dickerson's Football Career
Born Eric Demetric Dickerson in Sealy, Texas, all the biggest college football teams wanted Dickerson after high school.
In the 1970s, college football was the Wild West. A long-standing rumor states the new Pontiac Trans Am that Dickerson drove as a high school senior was a "gift" from Texas A&M.
While Dickerson did stay in the Lone Star State, he ended up going to Southern Methodist University. Of course, there have always been rumors that SMU made Dickerson a better offer to get him to commit to the Mustangs.
Still, the running back has always been coy, but mum on that matter. Considering that SMU received the "death penalty" not long after Dickerson's time there, skepticism is warranted.
There can be no skepticism about Dickerson's performance on the field for the Mustangs, though. Paired with Craig James in the backfield, Dickerson dominated in 1981 and 1982. He was named the Southwest Conference's Offensive Player of the Year, and he was named to an All-American team both years as well.
After his tremendous college success, Dickerson was the second-overall pick in the 1983 NFL Draft.
Dickerson came out of the gate a dominant force for the Los Angeles Rams. In his first season, he led the National Football League in rushing yards with 1,808 while scoring a personal-high 18 rushing touchdowns.
Needless to say, Dickerson was the Offensive Rookie of the Year, but he also made the Pro Bowl and was named a First-Team All-Pro. Somehow, he improved upon that in 1984.
Dickerson rushed for a staggering 2,105 yards — a single-season record. He became the first player since O.J. Simpson to rush for over 2,000 yards in a season, and his 2,105 yards remain the record today.
His 1985 season was not quite as good, but he rushed for 248 yards in a single playoff game against the Dallas Cowboys, an NFL postseason record. In 1986, he was named the Offensive Player of the Year.
Has any running back ever had a four-year run like that?
During the 1987 season, Dickerson was traded from the LA Rams to the Indianapolis Colts. He managed to rush for over 1,000 yards in only nine games for the Colts that year and, in 1988, was the leading rusher in the NFL for the fourth and final time.
Dickerson then ended his career with one-year stints with the Los Angeles Raiders and the Atlanta Falcons before retiring after the 1993 season.
Eric Dickerson's Wife & Kids
Dickerson was first married to makeup artist Rea Ann Silva. Together, the pair had a daughter, Erica Dickerson, who is an actress.
Erica has appeared in shows such as Drake & Josh, Bones, and Insecure. However, Dickerson and Silva have since divorced.
Dickerson has since found love again. The six-time Pro Bowler is now with Penny Sutton. Together, the couple has two children: a son named Dallis and a daughter named Keri.
Let's hope he gets them both Pontiac Trans Ams for their senior years of high school.
Eric Dickerson Net Worth
A Hall of Famer and a member of the NFL's 100th Anniversary All-Time Team, Dickerson has also done a bit of acting in his career.
He's popped up on shows such as Hawaii 5-0 and S.W.A.T. while running a sports memorabilia company with his former Rams teammate LeRoy Irvin.
Eric Dickerson's net worth is reportedly $10 million.