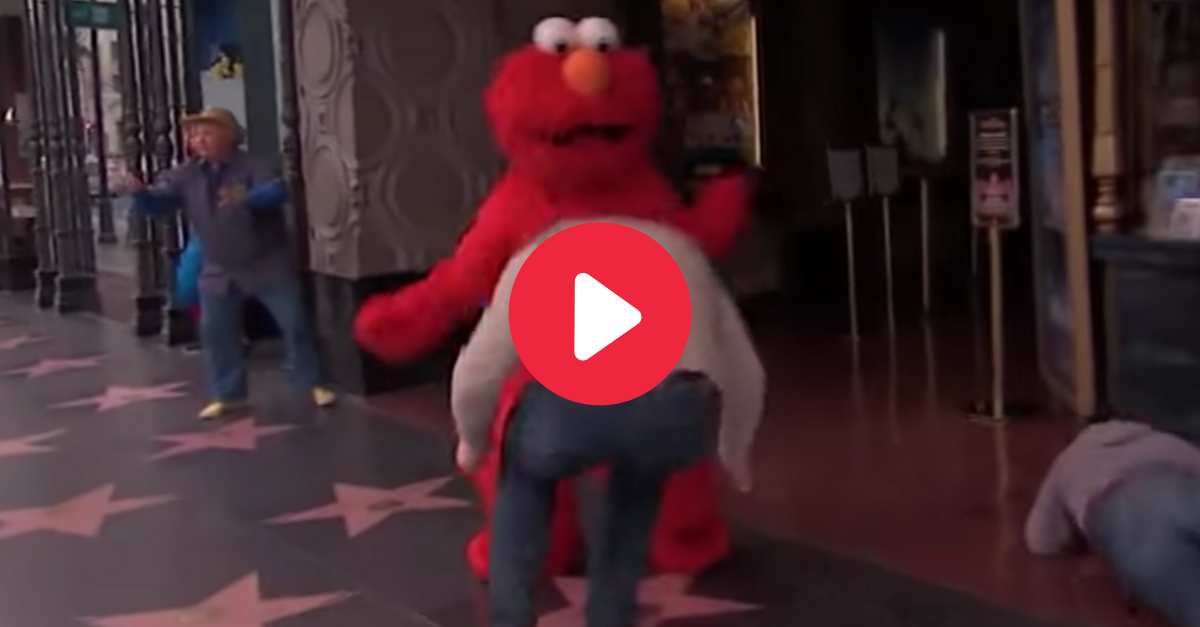 Screenshot from YouTube: Jimmy Kimmel Live
Houston Texans defensive end J.J. Watt is built like a tree and when anyone gets in his way, even if it's Elmo, they're going to get knocked out. In this case, Elmo literally got its head taken off.
During a segment on Jimmy Kimmel Live, Watt was instructed to go out onto the Hollywood streets to get Kimmel a latte. As he left the studios, Watt had to avoid pedestrians, well knock them over, en route to the coffee shop.
It was obviously staged, but still, I wouldn't want to get in J.J. Watt's way. That man is powerful.
BONUS:
Check out J.J. jumping over Kimmel while wearing a suit and dress shoes. He is freaky athletic:
This post was originally published on January 28, 2015.