Screenshot from YouTube: Jackson Mahomes (left), AP Photo/Ed Zurga (right)
Patrick Mahomes was born to be an athlete. The Kansas City Chiefs quarterback is the son of former Major League Baseball pitcher Pat Mahomes and has turned himself into a NFL MVP, Super Bowl MVP and the greatest quarterback in the league.
The bloodlines are undeniable. Pat and Randi Mahomes produced a 6-foot-3 cannon-armed son who, at 25 years old, is already looking like a Hall-of-Fame lock as the Chiefs have made back-to-back Super Bowls.
Patrick isn't their only son, though. Jackson Mahomes is Patrick's younger brother who towers over him at 6-foot-6 and is a social media star with hundreds of thousands of followers.
Who is Patrick Mahomes' Brother Jackson Mahomes?
RELATED: Lamar Jackson's Girlfriend Keeps a Low Profile
Jackson Mahomes is the 21-year-old younger brother of NFL superstar Patrick Mahomes II. He's the son of former baseball player Pat and Randi Mahomes. Jackson has a younger sister named Mia Randall and three siblings born to his father: Graham, Avery and Zoe.
He's a marketing student at the University of Missouri-Kansas City, according to a YouTube video of his.
While his brother has carved out a career on the gridiron, the 6-foot-6 Jackson has garnered quite the following on social media himself.
Most notably, Jackson has more than 900,000 followers on TikTok, an app where he posts a whole lot of videos of him dancing on. The younger Mahomes brother, influencer and Youtuber also has 250,000 followers on Instagram and another 28,000 on Twitter.
The TikTok star and college student recently released his own merchandise line and often sports his hoodies that have phrases like "Unathletic" and "Jackson From Tik Tok."
Jackson Defends Himself From Hateful Comments About Sexuality
@jacksonmahomes

I really ENCOURAGE my haters to talk, throwing that shade is only keeping me LITTT
Scroll through Jackson's videos on TikTok or pictures on Instagram and you'll find that he receives tons of hateful comments.
People have flung anti-gay slurs at him such as calling him "Mahomo" or "Patrick's sister" despite zero evidence of him identifying as gay. In fact, he's posted videos of him saying he "needs a (girlfriend)" and a few of him that appear to be in a relationship with a girl. He also asked to take TikTok star Nessa Barrett on a date in a duet.
He even said in a YouTube video that he is "not gay" and is "attracted to girls," not that it's anyone's business except his.
Jackson has spoke about the hate he gets in one trending video of him in tears.
"All of the hate that I receive really affects me. I honestly really struggle with it and am trying to stay strong, but it's become too much," he wrote.
@jacksonmahomes

all of the hate that I receive really affects me. I honestly really struggle with it and am trying to stay strong, but it's become too much.
Jackson Mahomes High School Basketball Career
While Jackson is more of a dancer than an athlete these days, that doesn't mean he never played sports. He played varsity basketball at Whitehouse High School, the same school Patrick became a star athlete at.
Fans at his games used to scream "you're not Patrick!" According to his coach, he was pretty darn good as a basketball player.
"He's had to work his tail off to get where he's at," coach Brent Kelley told East Texas Sports Network. "As an eighth grader when I first got here, he wasn't near the player he is today. He is a straight basketball kid. To see him go through that process and improve each year, being a full-time starter as a junior, it's been cool to watch him go through that, mature and live up to that last name."
Jackson graduated in 2018 but not before putting together some sick highlights of his playing days. Not bad for someone related to an MLB pitcher and NFL quarterback.
More recently, he's posted videos of him dunking and shooting basketballs. Judging from his height alone, he probably could've hooped at the next level (and, who knows, maybe the NBA) if he wanted to.
Jackson is Still Close to Patrick
Jackson may be five years younger than his older brother, but the two are still very close.
They fought often — and hard — growing up. Their mom, Randi Martin, told East Texas Sports Network that she had to replace numerous items from their fights. They even once broke an oven.
"What kid breaks an oven?" she said. "I mean, shatters an oven. I never would buy new stuff before Patrick moved out because I was like, 'They're gonna break it.'"
As a 20-year-old, Jackson attended virtually all of his brother's football games in 2020. He's called Patrick's fiancée Brittany Matthews his "best friend" and has a blast with her whether it's the offseason, regular season, playoffs, AFC Championship Game or at Super Bowl LIV and Super Bowl LV.
Jackson and his NFL star quarterback brother have even starred in a commercial together for State Farm insurance.
Kansas City Chiefs quarterback Patrick Mahomes will be scoring touchdowns in the league for years to come. Jackson Mahomes will keep posting TikTok videos and growing his social media platform. Though they have different interests, their bond seems be strong as ever.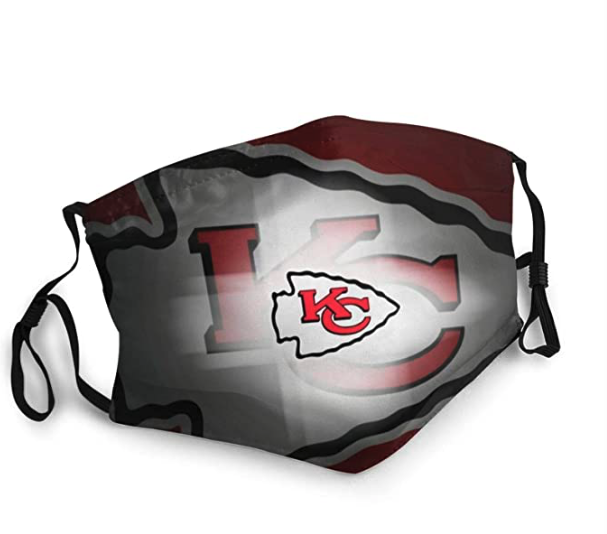 Editor's Note: Products featured on FanBuzz are independently selected by our editors. However, when you buy something through our links, we may earn a commission.
This post was originally published on January 22, 2021.