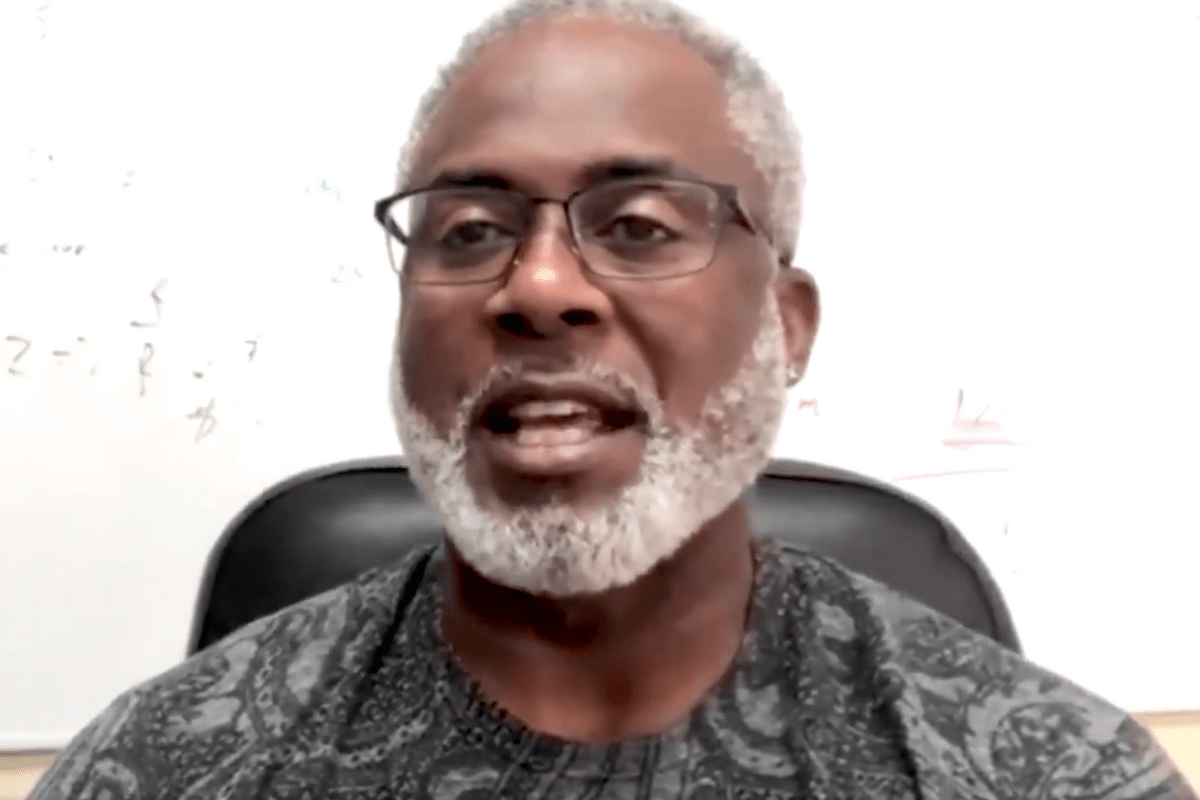 Screenshot from Twitter
Jeff Blake might be the best quarterback you've never heard of.
The retired signal caller had an arm like a rocket and legs that dance around linebackers. He sounds like the ideal starting quarterback for today's NFL, but Blake was a Black quarterback in the 1990s, way ahead of his time.
However, his arm remains timeless. He's recognized as one of the best deep-ball passers of the modern era, and rightly so.
Despite being a mainstay on ESPN highlight reels, Blake never quite caught on in the NFL. He's struggled to find a job coaching in pro football since retirement, though he continues to coach at the amateur level.
Where is the former Cincinnati Bengals quarterback now, and how did he get there?
Who is Jeff Blake?
RELATED: What Happened to Kordell Stewart and Where is He Now?
Former American football quarterback Jeffery Bertrand Coleman Blake was born in Daytona Beach, Florida. His father, Emory, had professional football experience in the Canadian Football League and helped coach Blake at Seminole High School.
The young quarterback got top-tier college offers, but Florida and Florida State University wanted the African-American quarterback to change positions. Haven't I written this story before?
East Carolina University offered a scholarship for Blake to stay at quarterback, an opportunity which Blake jumped at with gusto. He played three games his freshman season and became the full-time starter as a sophomore.
In his senior year, Blake led the East Carolina Pirates to their best season ever, 11-1. They won the Peach Bowl over NC State, and Blake finished seventh in Heisman Trophy voting.
When Blake declared for the 1992 NFL Draft, he left ECU as the East Coast Athletic Conference Player of the Year and with the school record for passing yards.
In the sixth round of the NFL Draft, the New York Jets selected Jeff Blake with the 166th overall pick. Carl Pickens was selected 31st overall in the same draft, but more on him in a moment.
Blake was traded from the Jets to the Cincinnati Bengals after three games. Blake soon replaced David Klingler as the striped starter ahead of Donald Hollas. By 1994, Jeff Blake, Darnay Scott, and Carl Pickens were in a groove.
The trio formed an explosive offensive trifecta that swept through the NFL, beginning with the Dallas Cowboys. The Touchdown Trio was led by Shake n' Blake — a nickname Blake earned during Cincy's brief but spectacular Blake Mania.
Common symptoms of Blake Mania include sudden fits of song and dance.
Just an opinion – Bengals on a Roll to the Super Bowl goes harder than the Super Bowl Shuffle. Don't @ me.
It was a fun season, but the Bengals still finished 3-13, third in the AFC Central. The following season fared slightly better with Blake's ability to throw a beautiful deep ball landing him in the Pro Bowl.
The Bengals could never muster more than a .500 season with Blake at the helm and usually did much worse. Even in his decline, Blake still had a strong enough arm to showboat at the 1999 Quarterback Challenge, an NBA Skills Challenge-esque competition that the NFL should consider bringing back.
The Bengals wanted Boomer Esiason as their new starting QB, so Blake was traded from Cincinnati after the '99 campaign. Blake never played with a team for more than one season again.
Blake bounced from the New Orleans Saints to the Baltimore Ravens to the Arizona Cardinals to the Philadelphia Eagles (three birds in a row) to the Chicago Bears. Bears starter Rex Grossman was injured early in the 2005 season, and Blake battled for the starting job with Kyle Orton.
Orton eventually won out, and free-agent Blake offered to stay with Chicago to tutor the young QB. The Bears declined his offer, so Blake retired after 13 NFL seasons with 136 touchdown passes.
Sixteen years have passed since Blake's retirement and now. The mobile quarterback has stayed just as busy as ever.
Where is Jeff Blake Now?
The above interview is from 2015, though he is doing much of the same now. Blake has remained close to the gridiron in retirement. Two years after saying goodbye to the NFL, the East Carolina University inducted Blake into their hallowed Hall of Fame.
Blake is a quarterback's coach and personal trainer. He frequently works with amateur athletes and focuses on total athlete wellness. Blake has fought to get more Black coaches into the NFL, presumably including himself.
There was a time when Blake considered getting into politics in Texas, but according to Shake n' Blake, that time has passed.
These days, Blake is a family man first and a football man second. He has three children and now a grandchild. Blake's son Emory (names after his grandfather) played wide receiver and caught the go-ahead pass from Cam Newton in Auburn University's 2010 BCS National Championship victory over the Oregon Ducks.
Previously residing in Austin, Blake now lives in Houston, Texas, with his wife Lewanna, who he married in 1992.
Blake still fights to put African-Americans in prominent positions in the NFL, just like he did with his entire career.
Blake Mania may be over, but Blake the Man continues. His deep ball may not be as pretty as it used to be, but Jeff Blake is teaching the next generation how to throw their own.