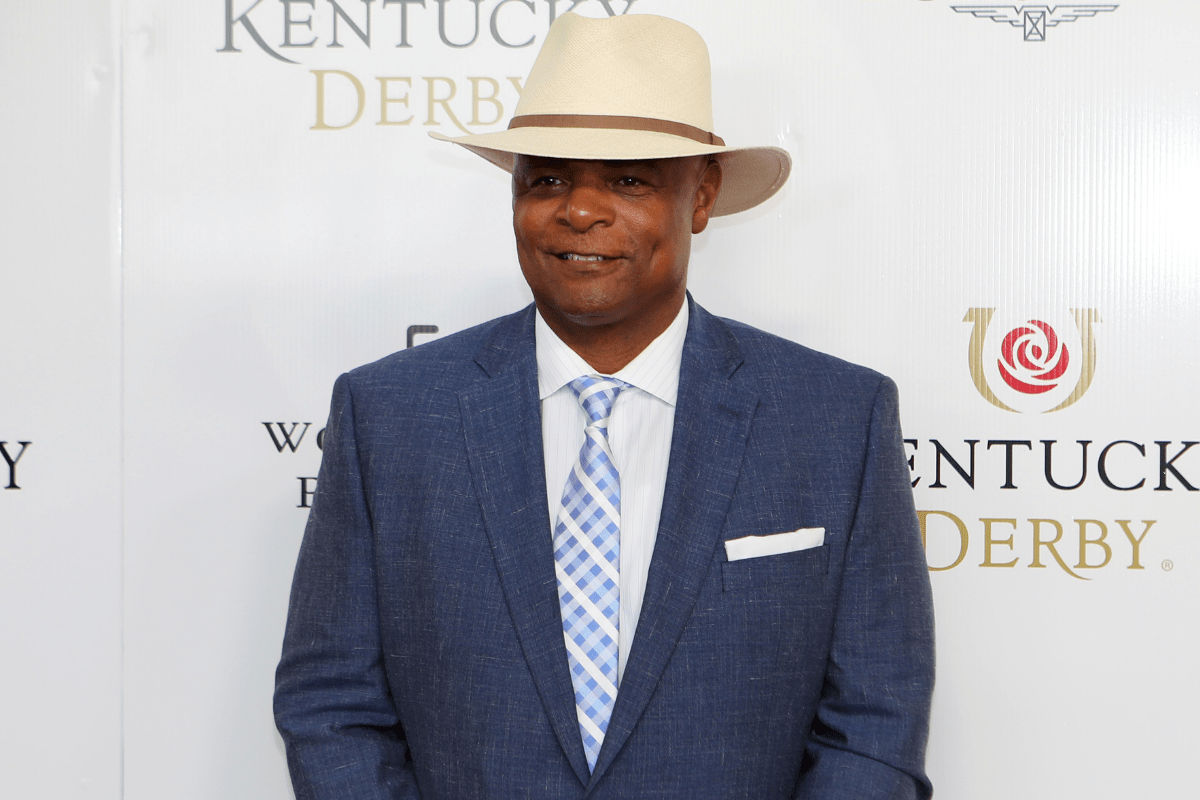 AP Photo/Gregory Payan
American football player Warren Moon had an astronomical National Football League career. Still, the retired Hall of Fame quarterback is no Space Cowboy.
Moon has always had his feet planted firmly on the gridiron. Moon excelled as a passer from a young age, though he was always encouraged to try a different position. At every level of competition, football quarterback Warren Moon proved his detractors wrong.
Warren Moon might be the origin of a worn-out football cliche. Every year, NFL scouts and commentators opine that a talented Black quarterback should be turned into a wide receiver. These conversions have been commonplace since integration and still happen today.
Back in Warren Moon's day, he was encouraged to stop throwing the ball because of his skin color. White executives and coaches thought Black quarterbacks couldn't handle the position or be the face of an NFL franchise.
Warren Moon helped prove those racist beliefs wrong.
Not recruited out of high school, Moon won a Rose Bowl in college. Undrafted out of college, Moon won five Canadian Football League championships. Unrecognized for too long, Moon was the first African-American QB inducted into the Pro Football Hall of Fame.
Warren Moon built his career on proving haters wrong. He's inspired a generation of Black quarterbacks to do the same. The Panthers might not have bet on Cam Newton, the Ravens on Lamar Jackson, or the Chiefs on Patrick Mahomes if it weren't for Warren Moon.
Early Life & College Career
Like all trailblazers, Warren Moon began his life somewhere ordinary and ended up somewhere incredible.
Harold Warren Moon's birthplace is 1950s Los Angeles, California. He made the All-City Team at local Alexander Hamilton High School but did little to arouse the interest of D-I scouts.
Moon began his college career at West Los Angeles College, where the QB put up big passing yards. A University of Washington recruiter noticed Moon while scouting another player. Warren Moon packed his bags, bought a raincoat, and moved to Seattle in 1975. There, he would make a name for himself in the Pac-8 Conference.
In 1977, Moon led Washington to one of their best seasons of the era. They won a spot in the Rose Bowl and defeated the Michigan Wolverines. The Rose Bowl Most Valuable Player (MVP) award was an excellent addition to his trophy case. Still, Heisman Trophy voters likely overlooked Moon's fantastic season due to the color of his skin. Franchises in the 1978 NFL Draft made the same mistake.
Warren Moon was an African-American quarterback before American football was ready for one. His talent, victories, and teammates all attested that Moon wasn't just playing on his own planet, he was his own planet.
Still, NFL head coaches, worried about fan perception, didn't want to give the African-American quarterback a chance. Not in the first round, not ever.
Moon was determined to not be transformed into a receiver so he moved north to play for the Canadian Football League's Edmonton Eskimos. (Now known as the Edmonton Football Team.)
The young quarterback was a long way from the L.A. heat, but that didn't stop Moon from rising.
Warren Moon's CFL Career
RELATED: What Happened to Warren Moon and Where is He Now?
Warren Moon landed in the CFL and immediately won five Grey Cup titles in a row. I know the Grey Cup isn't the Super Bowl, but still ?? that's pretty impressive.
To enter a professional sports league and win the championship on your first five tries in a row? Moon's stock shot to the moon.
After winning five Grey Cups and a Most Outstanding Player Award with Edmonton, Moon ditched his diamond-handed CFL receivers. After the 1983 CFL Season, Moon became the first and most highly sought-after NFL free agent.
Teams from Kansas City to Pittsburgh clamored for the same African-American quarterback they'd overlooked six short years ago. Moon signed a contract in Texas with the Houston Oilers, a team that became the Tennessee Oilers from 1997-1998 before becoming the Tennessee Titans in 1999.
(The Houston Texans are a completely separate entity having nothing to do with the Oilers or their Hall of Fame quarterback Warren Moon.)
Warren Moon in the NFL
The Houston Oilers had great-looking jerseys and a great-looking quarterback. It took Moon a few seasons to adjust to the NFL, but once the Oiler struck pay dirt, the quarterback was liquid gold.
Moon and the Oilers drilled touchdown after touchdown from 1987–1993. Moon won the 1989 Walter Payton NFL Offensive Player of the Year Award and was named All-Pro in 1990. The Oilers made the playoffs every year, though they never advanced beyond the AFC divisional rounds. The Kansas City Chiefs, Buffalo Bills, Denver Broncos, or Cincinnati Bengals eliminated them annually.
Warren Moon had proved his doubters wrong, setting a record number of completions for the franchise in 10 NFL seasons with Houston. Still, Moon couldn't set himself apart in the playoffs, so the Oilers traded him to Minnesota in 1994.
Moon continued to play at a Pro Bowl level for two of his three seasons as a Minnesota Viking. But his playoff problems followed him from the AFC to NFC ?? Moon couldn't even make it past the Wild Card games, losing to the Chicago Bears and Dallas Cowboys. Minnesota sent Moon to familiar Washington in 1997 to join the Seattle Seahawks.
By 1997, Warren Moon was 41. He didn't let his age slow him down and was elected to his last Pro Bowl that season. Moon played two seasons in Seattle, but never made the playoffs. The Seahawks released Moon, who signed as a Kansas City Chief back-up in 1999.
He officially threw in the towel and retired in 2001, the same year Canada inducted Moon into the Canadian Football Hall of Fame. Moon is one of two people enshrined in both the Canadian Football and Pro Football Halls of Fame. Ironically, the other person is Bud Grant, the long-time coach of the Minnesota Vikings and Winnipeg Blue Bombers.
Also, in 2001, Moon divorced his wife of 20 years, Felicia Hendricks, and married Mandy Ritter in 2005. His divorce is indirectly involved with a scandal the famous quarterback recently ended.
Personal Life Scandal
The former football player stayed busy after retirement. He was inducted into the Pro Football Hall of Fame in 2006. Always trailblazing, Moon was again the first African-American QB (and first undrafted QB) to do so.
There is much to love about Moon, but his image isn't as spotless as his football career.
Moon helped found a firm called Sports 1 Marketing with businessman David Meltzer. In 2017, Moon's former assistant filed a sexual harassment lawsuit against the retired quarterback. His accuser is Wendy Haskell of Orange County, California. Her lawyer Diana Fitzgerald claims Moon forced Haskell to sleep in thong underwear and shower with him on business trips.
Moon has dismissed the claims as extortion though he took a leave of absence from broadcasting Seahawks games to deal with the scandal. The two parties settled the case out of court in 2019.
Both sides have accused the other of misrepresenting the truth, and whatever truly happened probably lies somewhere in between.
Warren Moon Net Worth Now
Former professional football player Warren Moon was in his 40s when he ended his legendary professional football career. His stats from the CFL and NFL are each individually ludicrous, much more so when combined.
His career helped pave the way for future African-American play-callers such as Donovan McNabb and Michael Vick. Moon inspired an entire generation of North American athletes in and out of the United States.
Moon enjoys the life of a retired Hall of Famer in his adopted city of Seattle. Moon moonlighted as a Seahawks broadcaster for the local station, though he has appeared in the Associated Press or ESPN?, too.
Warren Moon's estimated net worth is $12 million in 2021.