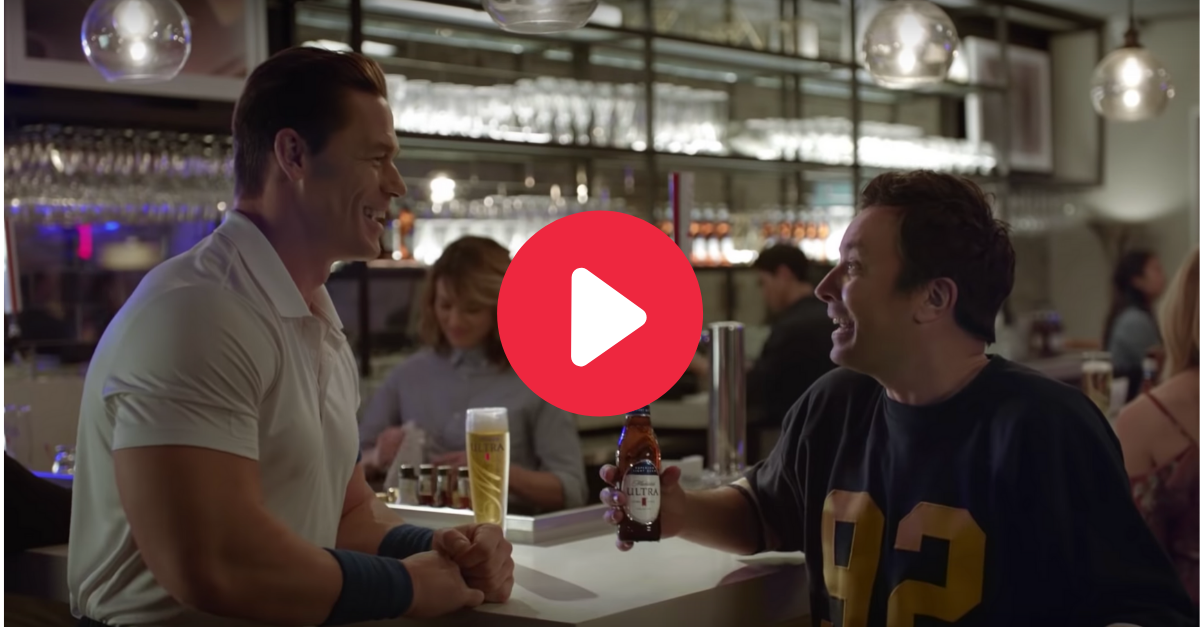 Screenshot from YouTube
When it comes to physical appearance, John Cena and Jimmy Fallon couldn?t be more on the opposite ends of the spectrum. The former WWE superstar is as jacked as they come, while The Tonight Show host is, well, not that jacked. Put those two working out together and you get pure commercial gold.
That?s exactly what happened in this Super Bowl ad for Michelob Ultra. It?s not a surprise to see celebs team up for commercials like this. These two have had some good chemistry in the past, too. Watching Jimmy Fallon pump iron alongside the 16-time WWE World Champion is exactly what the world needed to see ahead of the big NFL game.
This Super Bowl commercial is bound to make you laugh.
Michelob Ultra?s Super Bowl Commercial
RELATED: President Trump Spends $10 Million on Super Bowl Commercial
John Cena and Jimmy Fallon are certainly the co-stars of the show with tons of physical activity. The dynamic duo go to the gym together, drink at the bar, run on a track, hit the golf course, play beach volleyball, work on some football moves and go to the bar to drink again.
The whole point is for Cena to show Fallon the lighter side of things, like Michelob Ultra, but it?s a pretty demanding workout.
The commercial also features a ton of guest appearances. The Roots, volleyball star Kerri Walsh Jennings, former Olympian Usain Bolt, and golfer Brooks Koepka are all included.
The Tonight Show starring Jimmy Fallon, which is in New York City, is always a treat. His stand-up alone makes him one of the best late night hosts in the country. So to see his personality mesh so well with John Cena is what makes this even better.
Sure, the focus will be on Super Bowl LIV between the Kansas City Chiefs and San Francisco 49ers, but the commercials definitely have a way to make it even more entertaining.