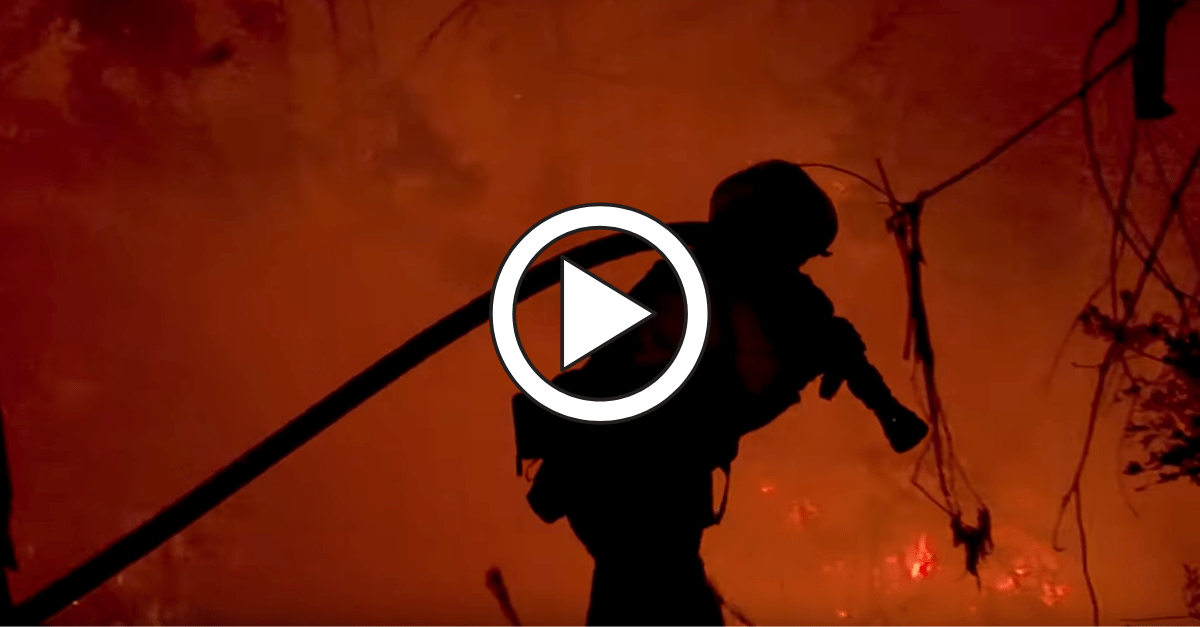 Screenshot from YouTube: Budweiser
Anheuser-Busch InBev cranks out iconic Super Bowl commercials better than anyone. Headquartered in the Heartland in St. Louis, Missouri, the American brewing powerhouse plays a pivotal role in pop culture seemingly every year. We all know the Budweiser clydesdales. They created this tear-jerking advertisement celebrating Father's Day. At one point, the iconic beer even changed its name to 'America.'
It makes perfect sense, then, that Anheuser-Busch should be the one to challenge American stereotypes with a powerful look at our country. When other countries see Americans who "show up uninvited," we see a soldier coming home and surprising their family. Americans can yell and be loud, but we are affecting change thanks to rights granted by the most kick-ass country on the planet.
During this year's Super Bowl LIV in Miami, Florida, the Kansas City Chiefs will face the San Francisco 49ers in a classic NFL matchup. Both franchises are primed for years of success, spearheaded by young, MVP-caliber quarterbacks Patrick Mahomes and Jimmy Garoppolo. But while the game rages on, casual fans will dive into snacks and Super Bowl ads during game breaks.
Budweiser released its annual Super Bowl commercial about a week before the game. There were no clydesdales. There was no puppy bowl. There was, however, nurses and firefighters and soldiers and the Washington Nationals and the U.S. women's soccer team and everyday Americans — just like you and me — doing extraordinary things "that represent the best of America."
Proving, once again, that we are anything but "typical."
Budweiser's 'Typical Americans' Super Bowl Ad
RELATED: Budweiser Reboots Classic "Whassup" Commercial
The 60-second Super Bowl spot will air during The Big Game on February 2, 2020 on FOX.
Other 30-second spots and teasers circling social media that you'll see Super Bowl Sunday include Bud Light Seltzer, Doritos, Avocados from Mexico, Olay, Snickers, and even a full minute from President Donald Trump. We'll get Sam Elliott singing Old Town Road, rapper MC Hammer eating Cheetos, and even the death of Mr. Peanut when kickoff gets underway.
Jennifer Lopez and Shakira will be headlining what's sure to be another iconic Super Bowl halftime show, too.
To show how iconic Budweiser's advertisements have been in recent years, how many of these classic commercials do you remember?
Budweiser's Super Bowl Commercials
Clydesdale Reunion: Super Bowl 47 (2013)
Puppy Love: Super Bowl 48 (2014)
Lost Dog: Super Bowl 49 (2015)
Not Backing Down: Super Bowl 50 (2016)
Born The Hard Way: Super Bowl 51 (2017)
Stand by You: Super Bowl 52 (2018)