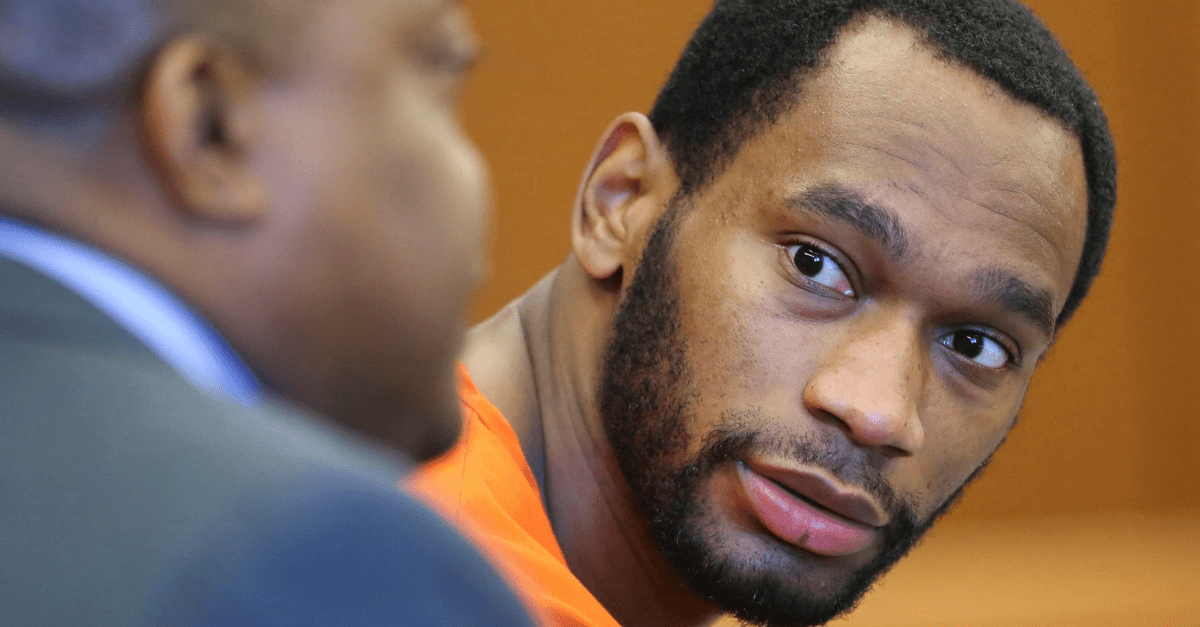 Travis Heying/The Wichita Eagle via AP, File
Joseph Randle has been in plenty of legal trouble since entering NFL after a successful college career at Oklahoma State. In fact, he has been arrested almost as many times as he has scored touchdowns. The latest arrest early Friday morning is very serious, too.
Randle, the former fifth-round pick in the 2013 NFL Draft and Dallas Cowboys running back from 2013-15, was arrested on a suspicion of rape charge by the Sedgwick County Sheriff?s Office in Kansas.
The 6-foot, 210-pound Randle was arrested at 3:45 a.m. in his hometown of Wichita, Kansas.
This is far from the first time Randle has been in trouble. Very far from it.
Randle was arrested in 2014 for theft, arrested two different times in 2015 for unlawful possession of marijuana and being allegedly drunk and refusing to leave the Kansas Star Casino, and was arrested two more times in 2016 on an outside warrant for speeding and then for aggravated battery, possession of drugs, and criminal damage to property.
In February 2017, Randle was arrested on charges of aggravated battery and disorderly conduct after an altercation in a Kansas jail. He was convicted two months later of aggravated battery, aggravated burglary, criminal threat and possession of marijuana.
Randle was released on probation in June under a plea deal that allows prosecutors to seek to have him put in prison if he gets into trouble again, according to the Associated Press.
Now, with the suspicion of rape charge from Friday, that?s seven arrests in less than four years for the troubled former NFL player.
After a three-year career with the Oklahoma State Cowboys, where he tacked up 3,085 rushing yards with 40 touchdowns and was a two First-Team All Big 12 selection, Randle enjoyed a short NFL career.
In three seasons with the Dallas Cowboys, Randle rushed for 822 yards with nine touchdowns, while also catching 22 passes for 170 yards.
A star running back at Wichita Southeast High School, Randle had so much talent. The 26-year old just cannot seem to stay out of trouble, and it's unfortunate to see.