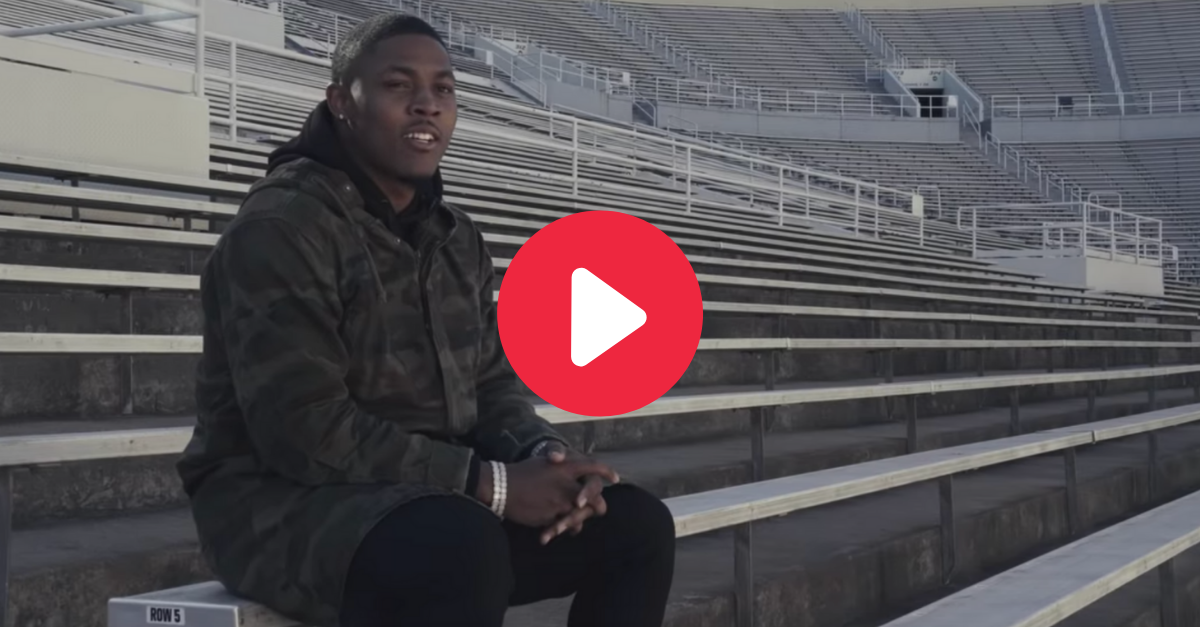 Screenshot from YouTube
The story of Oakland Raiders running back Josh Jacobs is truly amazing. From growing up homeless to playing for the Alabama Crimson Tide to starring in the NFL, it?s hard to find a better success story anywhere. He?s certainly made an impact on many lives early in his career, and it?s just the beginning.
After a stellar rookie year when he ran for 1,150 yards with seven touchdowns, the 5-foot-10, 220-pound Jacobs turned his attention to the television screen to start the offseason ahead of Super Bowl LIV in Miami.
Jacobs starred in Kia?s Big Game ad for the Kia Seltos AWD SUV called ?Tough Never Quits,? and it?s incredibly powerful.
Josh Jacobs Super Bowl Commercial
A Tulsa, Oklahoma native, Jacobs lived in the back seat of his father?s car at times. He wasn?t a big-name coming out of McClain High School, either. However, he got a chance at Alabama, worked hard, and ultimately became the No. 24 overall pick in last year?s NFL Draft.
He then shared his story in a Super Bowl commercial.
?Sometimes I wonder what I?d tell my younger self if I ever saw him?

?I?d tell him, ?Josh, it?s going to be hard growing up homeless. But you?ve got to believe in yourself. Be tougher than the world around you.

??And that field? That?s your proving ground. Push yourself to be someone, and I promise someday you will.??
This Super Bowl ad is definitely special, and Kia is taking it an even step forward to tackle youth homelessness.
According to Adweek, Kia Motors created the Great Unknowns Scholarship to help underprivileged young people get higher education. It also created Yards Against Homelessness and will donate $1,000 for every yard gained in the Super Bowl to three charity partners, including Covenant House, Positive Tomorrows and StandUp for Kids.
Josh Jacobs Kia's Big Game Ad Documentary
As it turns out, Kia's commercial starring Las Vegas Raiders running back Josh Jacobs was part of a much bigger project. It ultimately became a powerful six-minute documentary.
The documentary included interviews from Jacobs, father Marty Jacobs, former McLain High School football coach Anthony "Skip" Patterson, McLain athletic director Philip Johnson, and friend Bishop "B Lou" Louie.
What Jacobs continues to do on the football field is inspiring. What he?s doing off the field, especially with this Super Bowl spot about the new Seltos and the documentary, is adding to his legend.