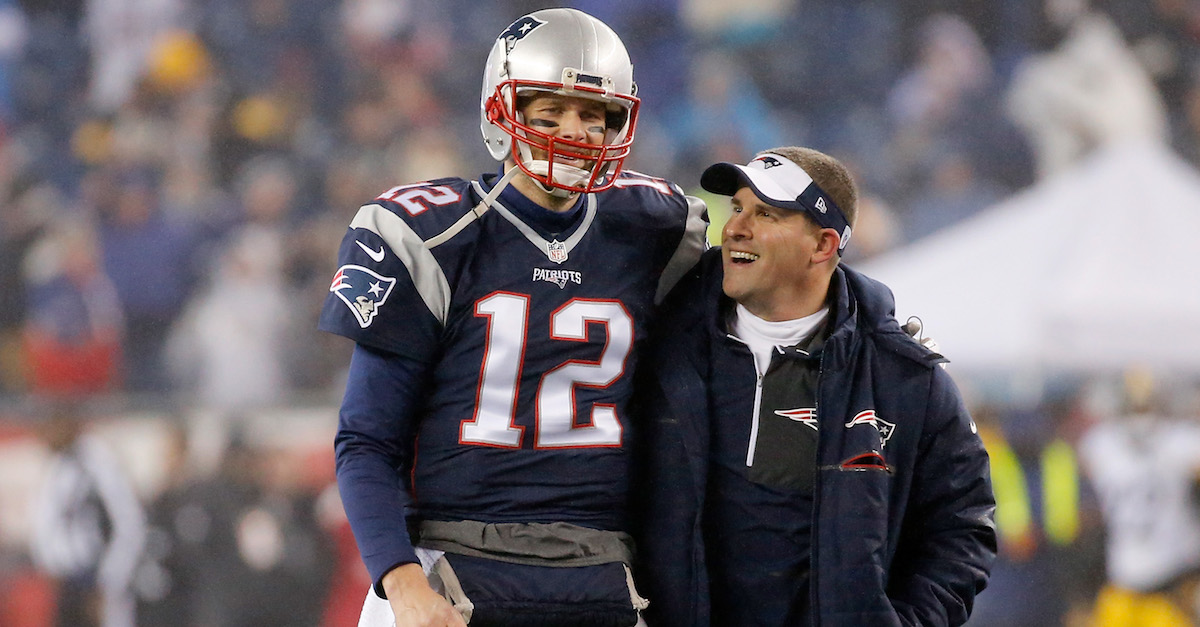 Jim Rogash/Getty Images
FOXBORO, MA - JANUARY 22: Tom Brady #12 of the New England Patriots talks with offensive coordinator Josh McDaniels prior to the AFC Championship Game against the Pittsburgh Steelers at Gillette Stadium on January 22, 2017 in Foxboro, Massachusetts. (Photo by Jim Rogash/Getty Images
Josh McDaniels' agent, Bob LaMonte, is terminating his relationship with the New England Patriots assistant after the stunning Indianapolis Colts debacle, per ESPN.
LaMonte was reportedly stunned by McDaniels' decision and called it "committing professional suicide."
McDaniels received quite a bit of backlash in the wake of his decision to leave the Indianapolis Colts at the altar in favor of continuing with the New England Patriots. After all, it had been widely assumed and reported for weeks that McDaniels was taking the franchise?s head coaching job and there was even a press conference scheduled and announced to make things official.
McDaniels had reportedly already starting building his staff, with assistant coaches from New England and Dallas.
As more information comes out, this situation continues to look even worse.