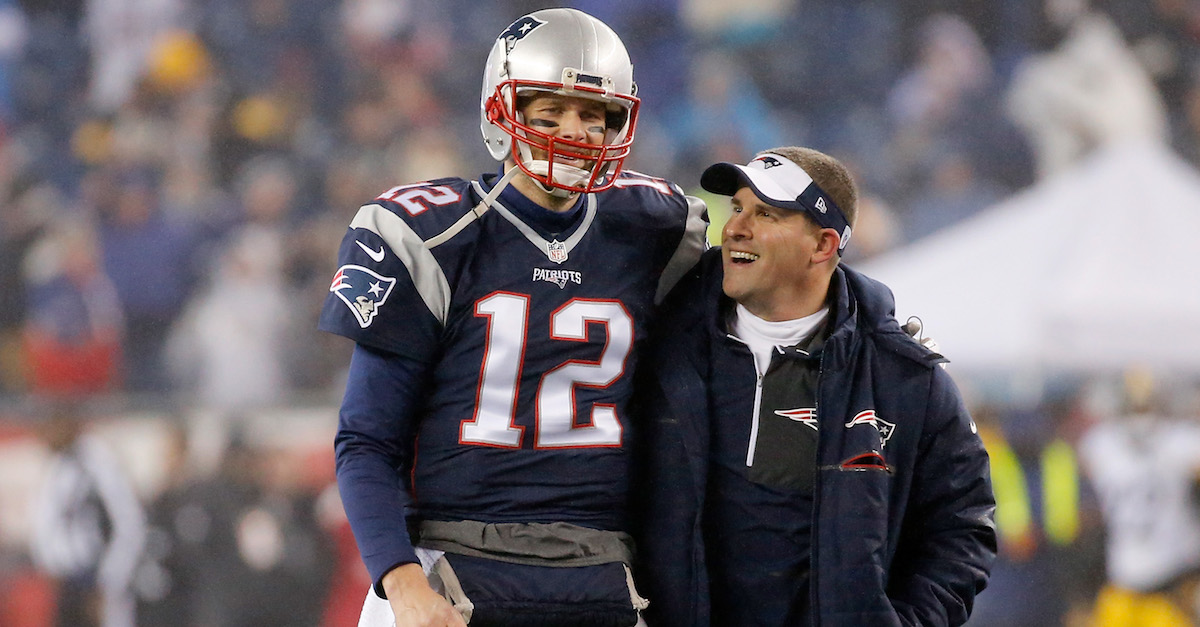 Jim Rogash/Getty Images
FOXBORO, MA - JANUARY 22: Tom Brady #12 of the New England Patriots talks with offensive coordinator Josh McDaniels prior to the AFC Championship Game against the Pittsburgh Steelers at Gillette Stadium on January 22, 2017 in Foxboro, Massachusetts. (Photo by Jim Rogash/Getty Images
New England Patriots offensive coordinator Josh McDaniels spurned the Indianapolis Colts the same day he agreed to become their next head coach.
That decision caused an uproar on his coaching future, with his agent eventually leaving McDaniels with the idea that he may never find another head coaching job again after his debacle with Indianapolis.
Weeks later, NFL execs aren't thinking things are that drastic:
Apparently there is no "agreement" in place for McDaniels to take over as Patriots head coach once Bill Belichick is done, leaving his options endless.
McDaniels has been tight-lipped about the situation since his return to New England, but according to at least a handful of execs, the frustration around McDaniels seems have died down a bit.