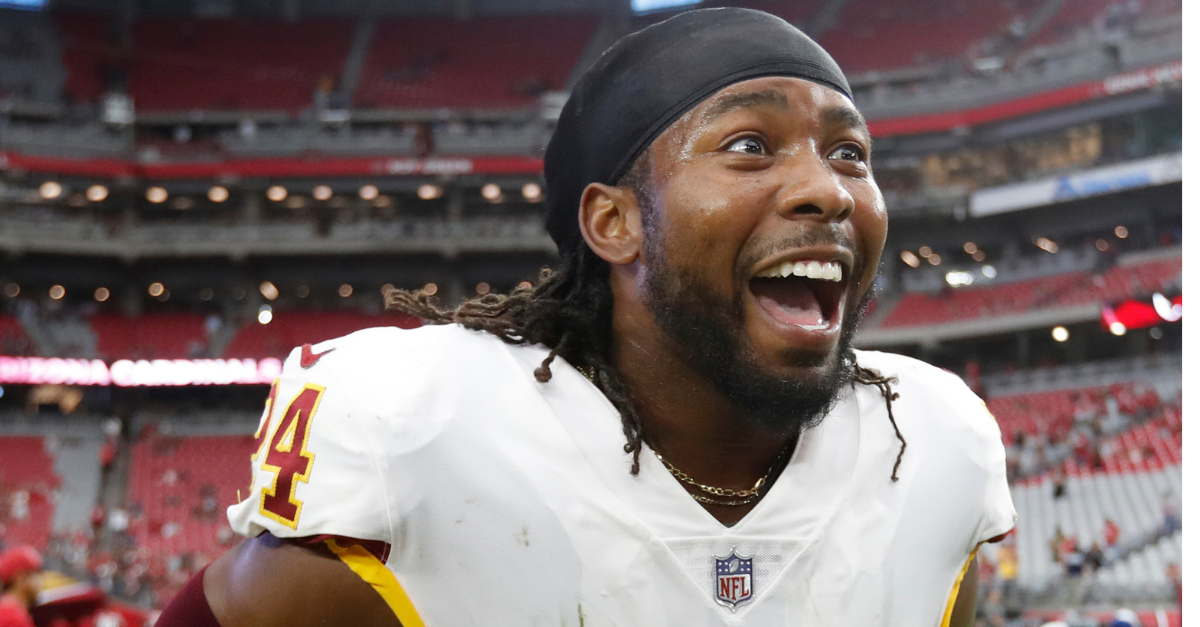 AP Photo/Rick Scuteri
Josh Norman was born in Greenwood, South Carolina. He stayed home to play college football at Coastal Carolina. He was drafted in the fifth round of the 2012 NFL Draft and has played for the Carolina Panthers and Washington Redskins. There's really been no stop in his career that has connected the 31-year-old to McAllen, Texas… until now.
With countless migrant children and families detained at the U.S.-Mexico border, the 6-foot, 200-pound defensive back decided to help out in a big-time way during the border crisis. The Pro Bowl cornerback just donated $18,000 to the Humanitarian Respite Center in the American city.
Norma Seni Pimentel, the Executive Director for Catholic Charities of the Rio Grande Valley, tweeted a picture of the 2015 NFL All-Pro with a group of children and a giant check of support.
According to its website, Humanitarian Crisis Response is an organization which responds to families in crisis, whether it's food, shower, or shelter. And Washington Redskins cornerback Josh Norman is the latest to step up during a time of need at the detention center.
"Kudos to Josh Norman with the Washington Redskins for visiting the Humanitarian Respite Center/McAllen today & contributing to our response to restore human dignity."

— Norma Seni Pimentel, via Twitter
This is not the first time Norman has donated. Far from it, actually. According to the Washington Post, when he saw immigrant parents and their children being separated last summer, he flew to San Antonio, went to Walmart, and began filling up shopping carts with toys and backpacks for the children.
"We all see it, but nobody's moving to action," he told The Post. "And to be honest with you, I would actually like to have done more… Because it was needed."
Well, when the time came, Josh Norman did more, and he's another example of NFL players taking action and not just talking about it on social media.