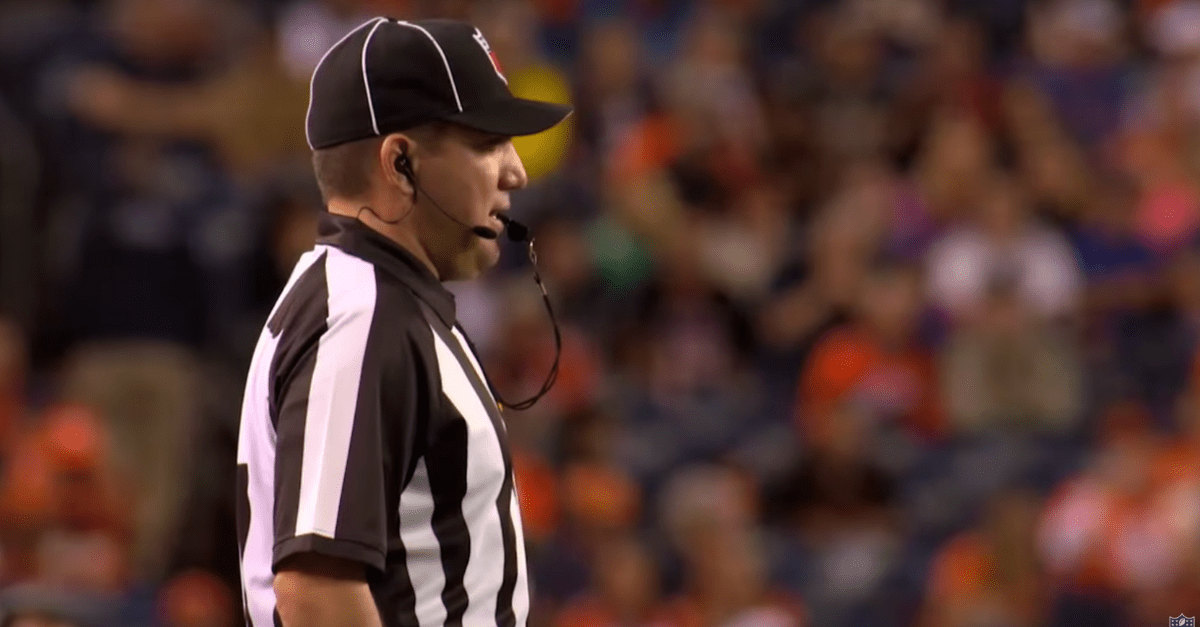 YouTube: NFL
In football, and in life, no job is safe if you don?t perform, even in the middle of the season. Former Arizona Cardinals offensive coordinator Mike McCoy couldn?t even have breakfast before he was fired after a loss, for crying out loud. The same rules apparently now apply to officials, too
In a rather bizarre and absolutely unprecedented move, the NFL has fired official Hugo Cruz for performances reasons, according to ESPN. The story was first reported by Football Zebras and confirmed by multiple outlets.
RELATED: How Giving Up The Most Points Ever To Your Rival Can Get You Fired
How crazy is this? It?s the first time the league has fired an official in the middle of the regular season based on performance in the Super Bowl era.
NFL down judge Hugo Cruz last worked in Week 6 and was responsible for a rather large error, when he missed calling a blatant false start on Los Angeles Chargers left tackle Russell Okung late in the second quarter. The play resulted in a 29-yard touchdown pass from quarterback Phillip Rivers to wide receiver Tyrell Williams.
The Chargers went on defeat the Cleveland Browns, 38-14, on October 14 at Browns Stadium in Ohio.
Cruz, who was in his fourth season as an NFL official, did not work Week 7.
The NFL Referees Association (NFLRA) said it will challenge the firing and has 90 days to file a grievance.
"The NFL has a troubling history of knee-jerk reactions with an eye on public relations, and clearly it has not learned from past mistakes. The NFLRA will protect the collectively bargained rights of all officials and will challenge this reckless decision through the grievance process.? ? NFL Referees Association Executive Director Scott Green
This cannot possibly be just one isolated innocent. Cruz must have had a string of bad performances or missed calls that led to this decision and the missed false-start penalty was the final straw.
But was it really that bad he had to be fired and not suspended, which has been common through the years. Perhaps most importantly, what kind of message does this send to the rest of the NFL officials?
It's just wild to know this can actually happen because it never has before.