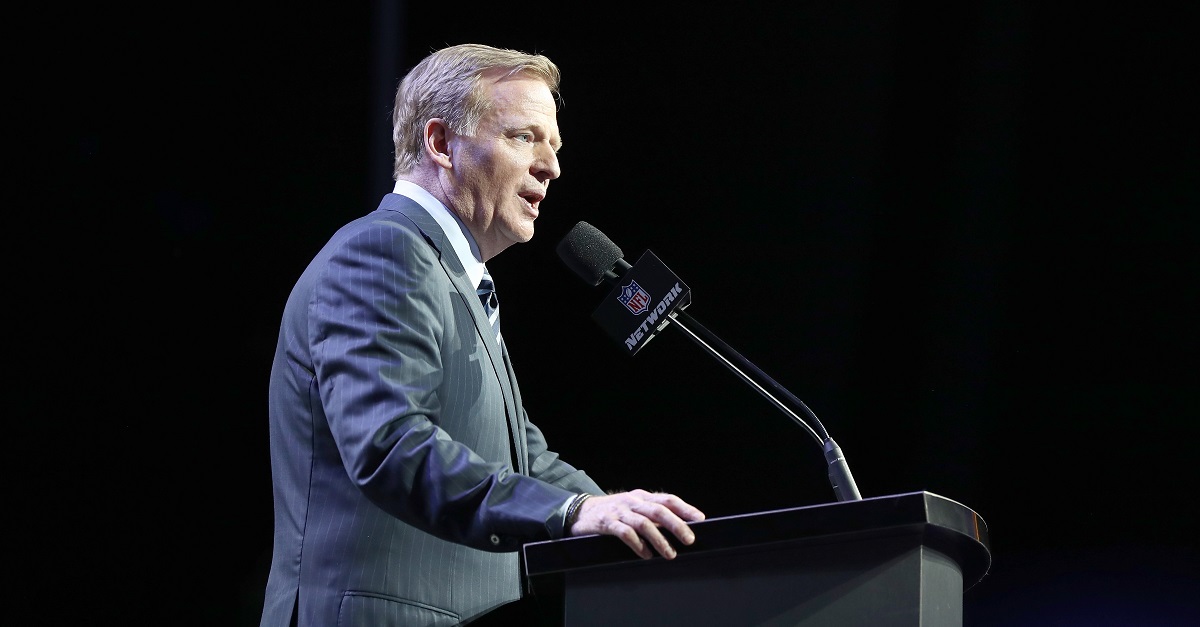 Elsa/Getty Images
PHILADELPHIA, PA - APRIL 27: Commissioner of the National Football League Roger Goodell speaks during the first round of the 2017 NFL Draft at the Philadelphia Museum of Art on April 27, 2017 in Philadelphia, Pennsylvania. (Photo by Elsa/Getty Images)
The NFL is reportedly losing a major deal from one of its sponsors for this upcoming season. It comes in the form of Papa John's pulling its sponsorship according to ESPN's Darren Rovell.
The CEO of Papa John's, John Schnatter, made the decision to blast the leadership of the NFL for its handling of protests during the national anthem this past season. Since then, Schnatter reportedly lost a staggering $70 million in just one day and, in short, things haven't gone particularly well in a financial sense.
That might be one of the main reasons for pulling out of its deal, but also because of the public backlash Schnatter took after he blasted leadership. He also stepped down from his position at the company after the public outcry. The NFL will surely find a replacement sponsor, but it won't be easy considering all the issues the league has to figure. That includes its handling of domestic violence from its players, its own commissioner making outrageous demands for his contract and an owner trying to block that contract from getting done.