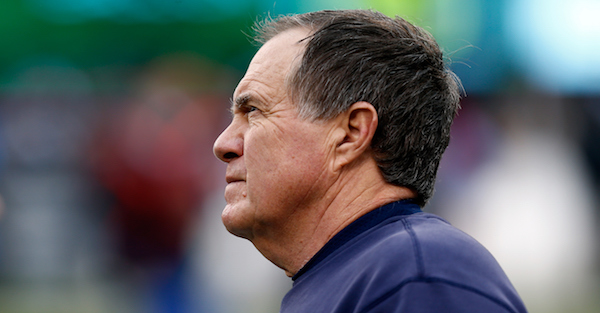 Jeff Zelevansky/Getty Images
EAST RUTHERFORD, NJ - DECEMBER 27: Head coach Bill Belichick of the New England Patriots looks on against the New York Jets during their game at MetLife Stadium on December 27, 2015 in East Rutherford, New Jersey. (Photo by Jeff Zelevansky/Getty Images)
In the aftermath of the team's Super Bowl loss to the Philadelphia Eagles, the New England Patriots have experienced something of a whirlwind when it comes to the coaching staff working under Bill Belichick. Prior to the big game, the Patriots were expected to lose both coordinators, with defensive coordinator Matt Patricia taking the Lions head coaching job and offensive coordinator Josh McDaniels bound for Indianapolis in a head coaching role.
Of course, much has changed since then, with McDaniels electing to stick around Foxborough amid strange circumstances. Still, Belichick is left looking for a replacement on the defensive side and, at least to some degree, some worry existed that special teams coordinator Joe Judge could flee for greener pastures.
That does not appear to be the case, though, as Mike Reiss of ESPN brings word that Judge and the Patriots are "ironing out final details for him to return to the team in 2018." While special teams do not garner the attention of offense and/or defense, New England's unit has always been recognized as a strong one under Belichick and, since Judge was promoted in 2015, he has been a popular figure in Foxborough.
Prior to his stint with New England, Judge was a player at Mississippi State in the early 2000s and he remains quite young at the age of 36. It will be interesting to see how long the Patriots can lock him down for but, in the grand scheme, the team's position seems to be filled for 2018 and that could be a pivotal campaign given just how many moving pieces need to come together.