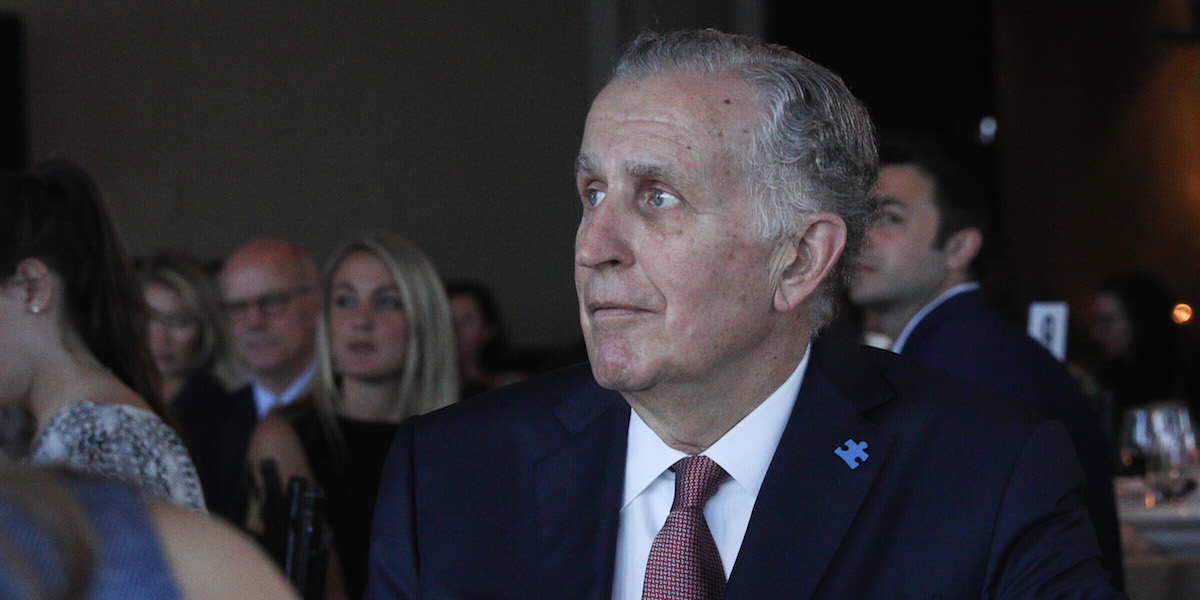 Rob Kim/Getty Images
NEW YORK, NY - JUNE 13: Paul Tagliabue attends the Autism Speaks: Game Changers Gala 2017 at Mandarin Oriental New York on June 13, 2017 in New York City. (Photo by Rob Kim/Getty Images for Autism Speaks)
Former NFL commissioner Paul Tagliabue responded to President Donald Trump's critical comments of NFL players decision to protest social injustices prior to Sunday's game between the New Orleans Saints and Carolina Panthers.
Tagliabue, who served as the NFL's commissioner from 1989-2006, called Trump's comments "insulting and disgraceful."
"For me, to single out any particular group of players and call them 'S.O.B.s,' to me that's insulting and disgraceful. So I think the players deserve credit, they should get credit for what they do and when it comes to speech they're entitled to speak. We're entitled to listen and disagree or agree for that matter, but we're not entitled to shut anybody's speech down and sometimes you don't like what you hear, that's true in life in lots of context, but you can't shut people down and you can't be disgraceful when you're doing it."
On Friday, Trump made headlines during an appearance in Alabama in which he commented on the league-wide national anthem protests by saying that NFL owners should respond to the player protests with the phrase ?get that son of a bitch off the field.?
Wouldn?t you love one of these NFL owners? when someone disrespects our flag say, ?Get that son of a bitch off the field, right now, out, he?s fired.?
The President doubled down on Saturday amid another battle he waged with former NBA MVP Stephen Curry of the Golden State Warriors, claiming he withdrew his invitation to visit the White House, which Curry and the team have stated they have no interest in previously.
So far, we have seen statements from commissioner Roger Goodell, New England Patriots owner Robert Kraft, and the Cleveland Browns' Dee and Jimmy Haslam, among others.
Even former Ravens legend Ray Lewis, who criticized Kaepernick before, has reverse his position to join in solidarity with those in the NFL.