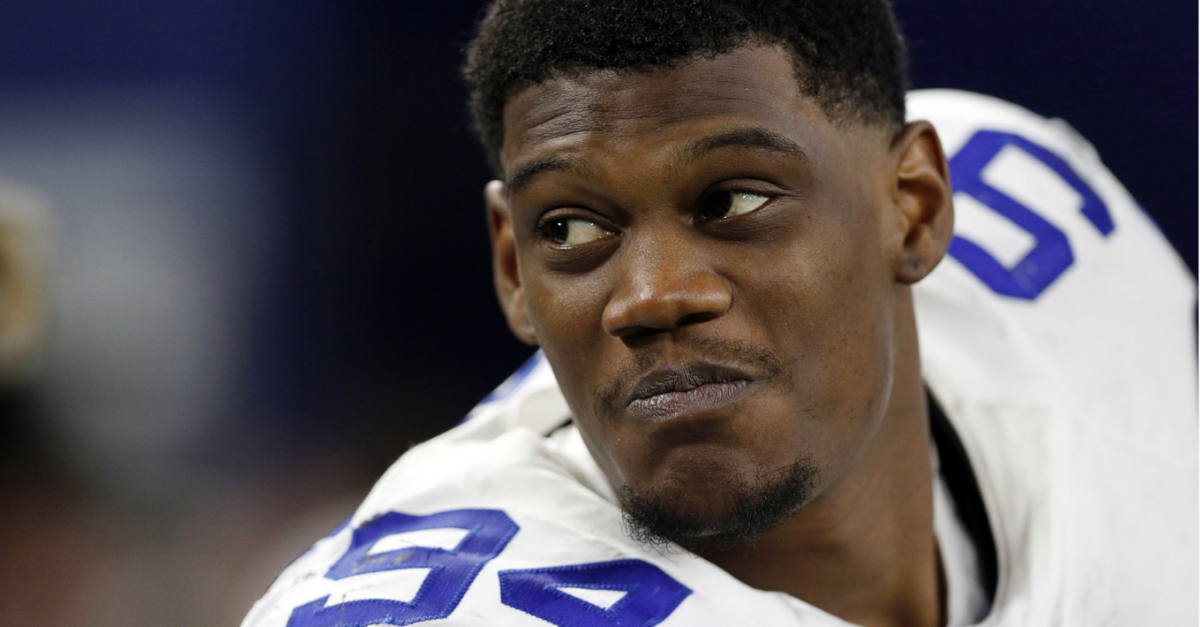 AP Photo/Brandon Wade, File
It wouldn?t be a true Dallas Cowboys offseason without a player getting suspended for something, and it just wouldn?t be life without defensive end Randy Gregory getting into trouble with the NFL. Mix those two together and let?s just say America?s Former Team should be looking for a new defensive end at the NFL Combine.
For fourth time since being taken in the second round of the 2015 NFL Draft, the 6-foot-5, 240-pound Gregory has been suspended by the NFL. This time, the 26-year-old is suspended indefinitely for violating the league?s substance abuse policy and the terms of his conditional reinstatement.
All Randy Gregory had to do was stay clean and out of trouble. That didn?t last long for the skilled pass-rusher.
RELATED: McDonald?s Fight Costs NCAA?s All-Time Sack Leader His Combine Invite
Seriously, this is ridiculous.
It all started at the 2015 NFL Scouting Combine, when the former Nebraska Cornhuskers star failed a drug test. Not only did Gregory slip from the first round to a late second-round draft pick, that failed test set the tone for the rest of his career.
In 2016, after a very ho-hum rookie season plagued by injury, Gregory was suspended for the first four games for violating the NFL?s substance abuse policy. Then, he failed another drug test to get 10 more games tacked on. Then, he supposedly failed another one and was slapped with a year-long suspension for the entire 2017 season.
In all, Randy Gregory has been suspended more games (30) than he?s played (28) in the NFL.
He was finally reinstated by the NFL last summer under the condition he would stay clean. Gregory enjoyed a fine season, too, recording six sacks and earning 28 quarterback pressures playing on the opposite side of defensive end DeMarcus Lawrence last year.
For his career, Gregory has 45 total tackles, including 7.0 sacks, and two forced fumbles.
Sadly, those should be his final NFL career numbers.
Randy Gregory should never be allowed to play football again. Not in the NFL. Not in the AAF. Not in the XFL. Not in the CFL. It?s that simple.
There?s never a problem with giving someone another chance, but Gregory has already had multiple chances and the same result keeps happening.
It?s borderline insanity and a blatant disrespect for rules.
Hopefully Randy Gregory finds the help he needs and gets everything figured out in life, but it just shouldn?t be on a football field. With actions come consequences, and his repeated offenses of the league?s substance abuse policy means his joy ride with the Dallas Cowboys is officially over.