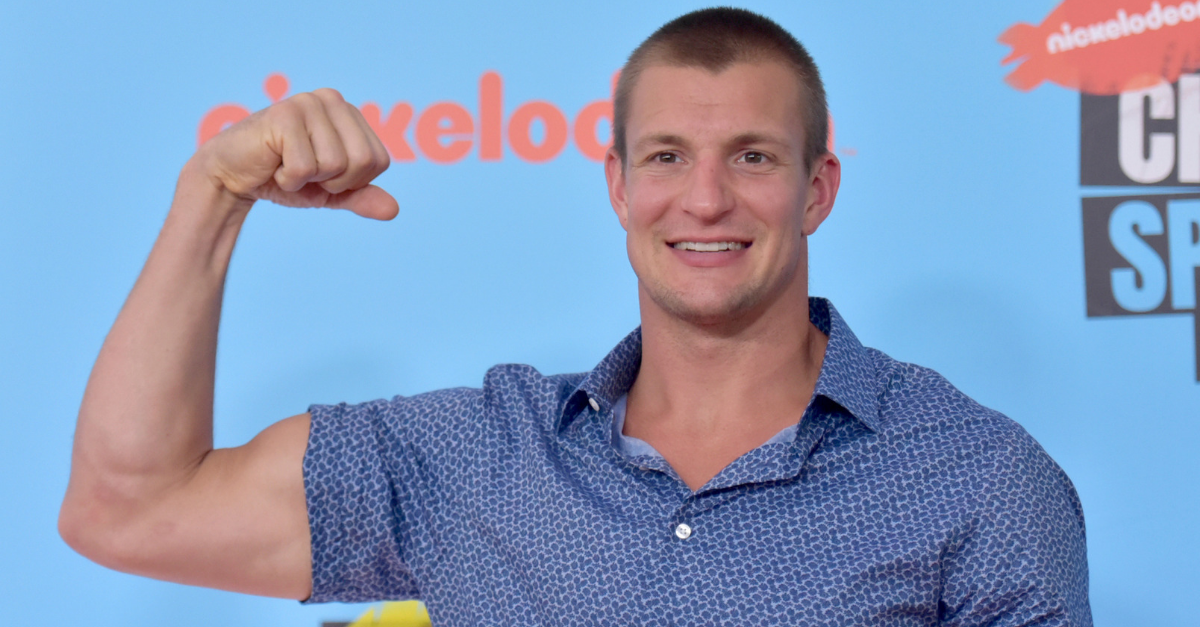 Photo by Richard Shotwell/Invision/AP
When it?s all said and done, whenever the time comes, former New England Patriots tight end Rob Gronkowski will be in the Pro Football Hall of Fame. Gronk, with three Super Bowl rings to his name, was simply too dominant not to have a bronze statue in Canton, Ohio one day. What the 30-year-old does between then, however, has been the subject of many debates.
Would Gronkowski make an NFL return to catch passes from quarterback Tom Brady again? What if he tried out for the WWE? How about spending his free time dressing up like a clown and surprising kids at their birthday parties? Nothing is entirely off the table because, well, it?s Gronk we are talking about, but we did get a little insight into his next business venture.
Gronkowski is entering the CBD business and wants other professional sports leagues to change their policies on the use of it.
RELATED: Tom Brady?s ?Tom Terrific? Trademark Request Gets Denied
When Gronkowski walked away from football back in March, he admits he was ?not in a good place,? according to the Boston Globe. That?s why he announced his new partnership with CBDMEDIC and Abacus Health Products at a press conference in New York City on Tuesday morning.
On the company?s website, CBDMEDIC products are designed for ?safe, fast, and effective pain relief.? And now they have Gronkowski, a five-time Pro Bowl selection, as a spokesman.
According to NBC Boston, Gronk has been using the CBD products and said he is pain-free for the first time in a decade.
?I needed to recover. I was not in a good place. Football was bringing me down, and I didn?t like it,? Gronkowski said, via the Boston Globe.
Although the NFL has banned products such as CBD, Gronk is officially on a mission for every sports governing bodies to allow use of CBD.
With the sudden retirement of Indianapolis Colts quarterback Andrew Luck, in addition to his own announcement, perhaps Gronk?s next chapter in life could help keep some the game?s biggest stars around longer.