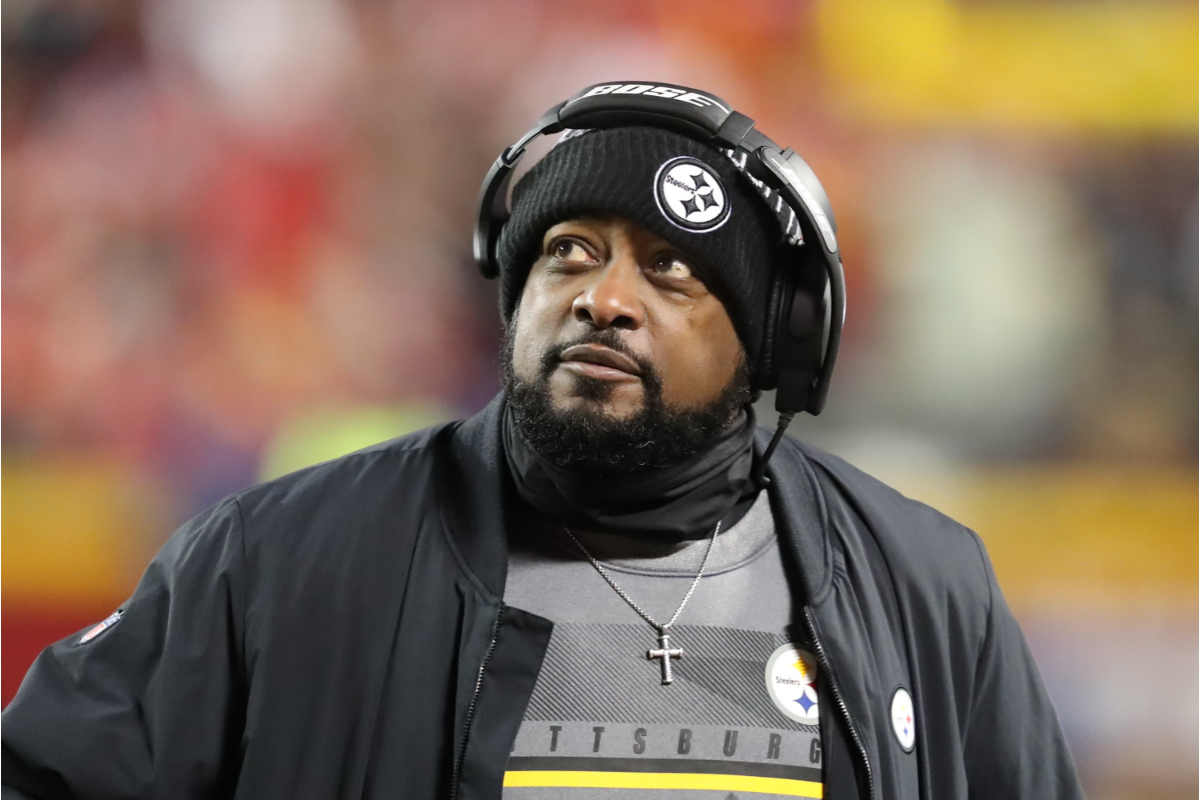 Photo by Scott Winters/Icon Sportswire via Getty Images
Inside this Column
What are the qualifications for a head coach?
Latest trend in coaching: Old guys who failed
Second round playoff predictions
NFL teams should be hiring the most qualified candidates for head coach, general manager and all other management positions regardless of race.
So, what are the qualifications?
That's where people who criticize the Fritz Pollard Alliance and other efforts to increase equality in hiring around the NFL miss the mark. Ask people what makes for a good coach and you get either a lot of uncomfortable silence or you get answers like one of my Twitter followers, who rambled on about "moxie" and the ability to get players to "buy in." Those qualities are about as measurable as looking at a beach and trying to guess the number of grains of sand.
The NFL's Head Coaching Diversity Problem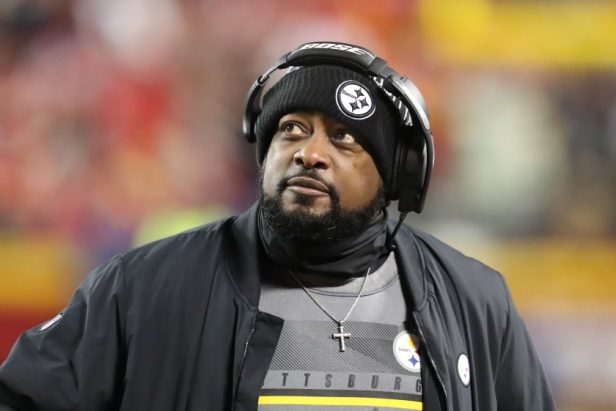 To be frank, if you're one of those people yammering about "hiring the most qualified candidate," you're full of it and you're not recognizing how lazy the hiring practices of the NFL have been even as the league marks the 20th anniversary of the Rooney Rule.
That's because one factor that seems to keep candidates from being taken seriously is being a minority, specifically being Black. Of the 24 NFL teams with coaches, only three (Washington, the New York Jets and Pittsburgh) have a minority coach and only Mike Tomlin of the Steelers is Black. While there are eight teams with coaching vacancies, it is hard to imagine that the league is going to make any type of serious progress in hiring.
In 2002, when the rule was established, there were two Black head coaches (Tony Dungy of Indianapolis and Herm Edwards of the New York Jets). While Dungy and Tomlin are among 14 coaches who have won Super Bowls in the past 20 years and have proved that Black coaches are capable of the most important objective in the NFL, the hiring of Black head coaches remains largely stagnant.
Embarrassingly stagnant to one of the sons of the late Dan Rooney.
Rooney's Son on Rooney Rule: "The Results Aren't Good"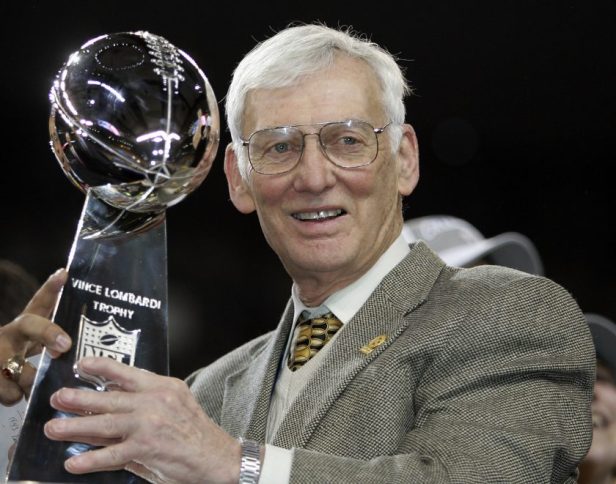 "I don't like to speak for anyone who is no longer with us, but I don't think there's any way that my father … would say this is working," Jim Rooney told me. "The launch was good and there have been good steps, but the results aren't good. My father was a good manager. He was patient and got to know people. But he also understood outcomes and the outcomes aren't there. That's where I would start the conversation.

"My father's goal was to get to a point where there was no longer a need for the Rooney Rule and I think, in some ways, you could say we are close to the opposite."
It comes despite the fact that hiring the perceived "next big thing" in coaching remains completely erratic.
There were plenty of people two years ago who were predicting that Joe Judge, who was 38 at the time, was going to be great and that he had done all the right things to make the jump from special teams coach to head coach. He had the "it" factor, which is about as relevant as "moxie." He was a leader of men and had a vision to running a team. He had trained under both Nick Saban and Bill Belichick, although the Belichick coaching tree is about as formidable as a Bonzai plant.
When the New York Giants hired him, visions of the next Tom Coughlin danced in people's head. Then Judge melted down faster than a stick of butter in a microwave. By the end of his tenure with the New York Giants, Judge was going on babbling, 11-minute soliloquies that sounded like a high schooler trying to do "Macbeth." Worse, the Giants were getting blown out.
It was so bad that after firing Judge, owner John Mara said, "I kept thinking we had hit rock bottom and then each week we got a little worse."
Judge's failure stands as an example of multiple issues that minority coaches complain about. The prescribed route for so many was that a coach should work his way up the ranks and go through the process. There is a natural progress from low-level assistant to position coach to coordinator and then to head coach. Judge jumped the coordinator part and, suddenly, the message changed.
"Every time the league says it's looking for one thing, then it's another," one long-time minority assistant said. "They constantly move the goalposts."

Said another long-time assistant: "The bigger issue is that you have 32 owners and 32 general managers and they all have their own ideas about what they think a head coach is supposed to be."
And, generally, where there is so much confusion about what constitutes a leader, the people in charge of hiring return to what they are most comfortable with. In an environment where white people are in charge, that usually means that white guys get hired.
Is that pure racism in the form of hatred? No, it's just being shallow. Right now, the best the league seems to come up with are trends about successful coaches. Most of those trends change as fast as social media platforms.
What the NFL has never done effectively is train people to become coaches. Worse, the increase in the number of absentee owners makes it harder for assistant coaches to develop relationships with the guys doing the hiring. Worse, absentee ownership makes it harder for owners to really know who can teach or who has leadership skills. New England owner Robert Kraft may never have gotten to know Bill Belichick is Kraft hadn't been around so much to run the team when Bill Parcells was the head coach in the 1990s.
Likewise, Dan Rooney's constant presence (and now his son Art as the team president) around the Steelers was a key for the stability of the Steelers. Having the owner in the office creates a sense of accountability for any organization.
Not having the owner around on a regular basis does just the opposite.
RELATED: Who Was the First Black Player in NFL History?
"That is one of the biggest problems that we face," Jim Rooney said. "We have a lot of owners now who are so wealthy, and we are doing so much to push the value of teams that we put our league in a situation where only the richest can be involved and they are usually people who make their money elsewhere … it's very hard."
The bottom line is that minority coaches are trying to make sense of what makes someone qualified to be a head coach.
"I have no idea what the qualifications are because you have 32 different owners and 32 general managers setting the standard for what they want," one Black assistant coach said. "There are so many variables. It should be about teaching ability, accountability and leadership and I'm not sure how you measure that. You have the Myers-Briggs personality test, but you still have to be able to establish relationship with the people who are going to hire."
Current Trend: Old Guys Who Failed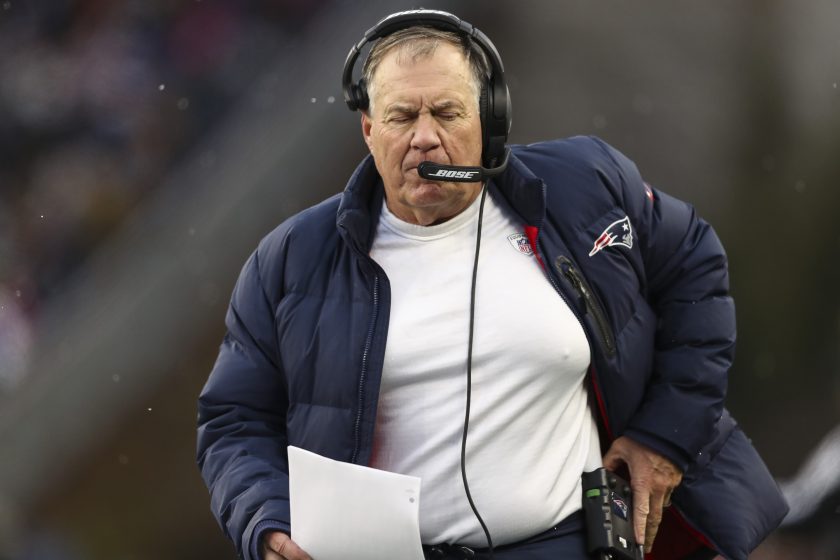 On the subject of hiring head coaches, there has long been a desire to hire the hot, young candidates who are seen as extremely energetic and innovative. The hiring of Sean McVay by the Los Angeles Rams in 2017 set off the latest such flurry.
The only problem is that the guys who are winning titles recently are mostly old guys who didn't achieve success their first time around as head coaches. Seven of the past 10 Super Bowls have been won by a group of five coaches all over the age of 60. That includes Belichick with three titles and Bruce Arians, Andy Reid, Pete Carroll and Tom Coughlin with one each.
The other three coaches to win Super Bowls in that time were all at least 50 years old (Doug Pederson, Gary Kubiak and John Harbaugh). Additionally, of that total group of eight coaches, six of them were on their second job after failing to win a title the first time around as head coaches. Belichick famously flamed out in Cleveland.
"That is really surprising. I would've expected the opposite," former Philadelphia and Cleveland executive Joe Banner wrote in a text. "Not sure how to explain it."
If you go back a little further, the trend is even more pronounced. In the past 22 years, only four Super Bowls have been won by coaches under the age of 50, and nine were won by coaches over the age of 60. Yes, a lot of that has to do with Belichick and him accumulating titles, but he is hardly alone.
That trend is in stark contrast to the first 33 years of the Super Bowl era. In that time, 22 titles were won by coaches who were under the age of 50. Additionally, only one was won by a coach over the age of 60 (Weeb Ewbank of the Jets in Super Bowl III).
All of which begs the question about if there is a discernible reason for the trend? Again, in a game where there are so many factors in play and many that are out of a coach's control (like, who is your quarterback?), it's hard to know. However, one issue that has come up again and again is the execution of in-game strategy.
Some younger coaches tend to panic. For instance, Matt LaFleur and the staff of the Packers made two significant strategy mistakes last year in the loss to Tampa Bay in the playoffs. McVay admitted after the Super Bowl loss to New England that he was outcoached by Belichick.
In short, experience under fire can matter and owners need to take that into account. In a league where winning quickly is much more in demand, having a young coach who learns on the job is problematic.
NFL Playoff Predictions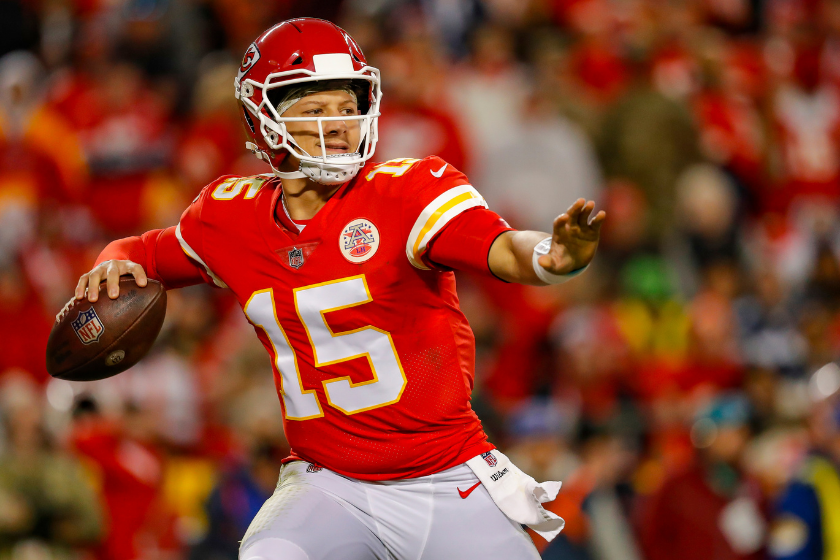 I'll brag about the fact that I was 6-0 picking games in the opening round of the playoffs, including what would have been a perfect mark against the spread if I had taken that into account.
AFC
Kansas City 33, Buffalo 29: This is, by far, the toughest game of this round to pick. The Chiefs are capable of dominating any game and the Bills are far from perfect. But this is playing a hunch that facing a Bills team that just hammered New England is going to get the attention of the Chiefs as they play their best game since facing Baltimore in the opener two years ago.
Cincinnati 24, Tennessee 20: The Bengals have, by far, the better quarterback in rising star Joe Burrow. Meanwhile, Tennessee's Ryan Tannehill is a younger, better version of Rich Gannon. Nice player, but not exactly dangerous. That said, if Derrick Henry can play effectively, that could determine the outcomes.
NFC
Green Bay 27, San Francisco 17: Shutting down Dallas and quarterback Dak Prescott was impressive work by the 49ers in the first round. This time, however, it's Aaron Rodgers and a team that won't give up on running the ball so easily. There is some concern that Packers coach Matt LaFleur could panic again in a close game the way he did last season.
Los Angeles Rams 31, Tampa Bay 21: The Rams are getting confident at the right time and the return of running back Cam Akers (17 carries for 55 yards and one catch for 40 yards) gave them a great complement to Sony Michel. More important, the Rams are really good at collapsing the pocket from the interior, which is the one thing that really gets to Tom Brady (and pretty much any quarterback).
This and That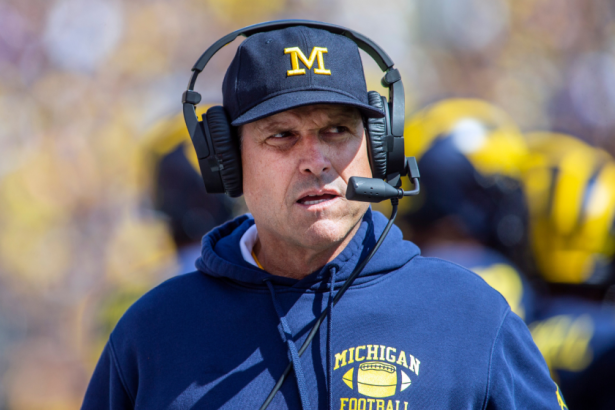 If Michigan coach Jim Harbaugh is truly serious about jumping to the NFL this year, it would be a mild surprise to some coaches who know him. As of now, there are zero rumors of Harbaugh trying to assemble a staff of coaches to take to the NFL if he makes the jump.
Denver General Manager George Paton is in his second year with the team, but he has already shown a trend in making major decisions. He hires people he knows. Last offseason, he acquired quarterback Teddy Bridgewater, who he knew from their days together in Minnesota. In the first round of the draft, he selected Patrick Surtain II, whose father he knew from their days together with the Miami Dolphins. That gives Dan Quinn, who Paton also knows from their days together in Miami, a serious leg up on being the next head coach.
The firing of Judge in New York, combined with the retirement of GM Dave Gettleman, only raises the chances that the team will move on from quarterback Daniel Jones. If that happens, Russell Wilson is watching closely.
It's nice that Dallas coach Mike McCarthy is talking about fixing the penalty problem the Cowboys had this season (the team led the league in total penalties). In particular, he mentioned the pre-snap penalties. However, why wasn't that fixed during the season?
Having mentioned McCarthy, the call from some critics to wonder if he and possibly Kliff Kingsbury could get fired is borderline idiocy. Both teams drastically improved from the previous season. While Arizona faded for the third straight year under Kingsbury, the Cardinals were the best team in the league for the first 10 weeks. Furthermore, if you're going to have Kyler Murray at quarterback, you're best playing Kingsbury's scheme. Sure, the Cardinals could go with a little more of the New Orleans style with Drew Brees by bringing in a stout center and two guards, but the spread-based system is still the best for Murray while he can still run.
While the Dolphins continue to search for a new coach, many of the assistants on staff are looking around the league for new jobs. That's not unique to the Dolphins, but that's a pretty good young staff, particularly on defense.
The Pro Football Hall of Fame held its annual selectors meeting via a Zoom call on Tuesday. The meeting is always one of the great events of the year for so many of us because it's a duty and passion. This year, the meeting lasted roughly 7 1/2 hours. While I realize there are many critics of the way the Hall determines its annual class of inductees, I think this is the healthiest process among all the varying halls. I know that fans bring up all sorts of ideas on how to do it. But there's no perfect process. For instance, some people believe only other Hall of Famers should vote. OK, but let me tell you that a large number of Hall of Famers don't really follow the game and that if it were up to them, getting into the Hall of Fame would be even harder. To put it bluntly, Terrell Owens might never have made the Pro Football Hall of Fame if only Hall of Famers voted.
Related Videos