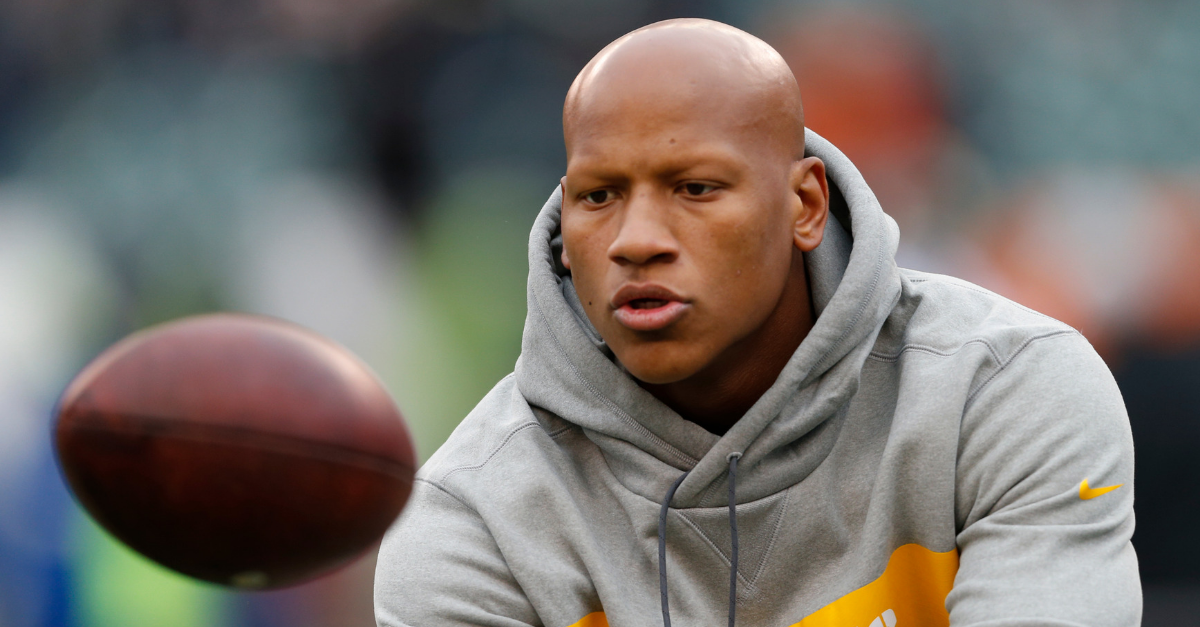 AP Photo/Gary Landers
It was just another play. On second-and-5, the Cincinnati Bengals' Andy Dalton hit wide receiver Josh Malone with a short pass over the middle. Pittsburgh Steelers linebacker Ryan Shazier stepped up and made the tackle, something he'd done 201 times already in his four-year NFL career. Tackle No. 202 proved to be anything but normal. Shazier hit the ground, reached for his back, rolled over and writhed in pain. His legs didn't move.
The 15th overall pick in the 2014 NFL Draft suffered a severe spinal contusion, which required immediate surgery. Doctors feared Shazier would never walk again, and he would be paralyzed for the rest of his life.
Fate, it seems, had other plans for Mr. Shazier.
The All-American at Ohio State University and two-time Pro Bowl selection began one of the most inspiring stories of recovery you'll ever see. The first time he publicly walked, he strode across the stage at the 2018 NFL Draft and announced the Steelers' first-round selection. In November, one year after his spinal stabilization surgery, Shazier was jogging. In May 2019, he danced at his wedding.
The Steelers designated Shazier to the Physically Unable to Perform list ? you'll hear this called the PUP list ? for the 2019 NFL season, which was expected after doing the same last season. What wasn't expected, though, was Shazier telling radio host and former All-Pro punter Pat McAfee that doctors now believe there's a chance that he could actually play football again.
"I'm doing amazing man. I literally can't complain. The same doctors that said I would never walk again, they just gave me the same amount of hope in saying that 'if you continue with the same progress, you might be able to play again.' So I'm just working my a** off and just thanking God every single day."

? Ryan Shazier, h/t The Pat McAfee Show 2.0 Podcast
RELATED: Matthew Stafford Played with a Broken Back in 2018
Simply returning to the football field isn't the only thing driving Shazier, though. He wants to strap up and play the game he loves with an even bigger goal in mind.
"I still want to make the Hall of Fame, still want to be the best linebacker in the NFL," Shazier recently told the South Florida Sun Sentinel.
At this rate, I'm never doubting anything this man says. Persevering to overcome a life-threatening spinal injury is one thing, but to be walking, jogging, jumping and dancing less than two years since that fateful Monday Night Football game at Paul Brown Stadium? That's something far greater than I could've ever imagined.
Ryan Shazier may not play in the NFL one day, but he's unquestionably a Pro Football Hall of Famer for what he's proven in his rehab and attitude towards life ever since.