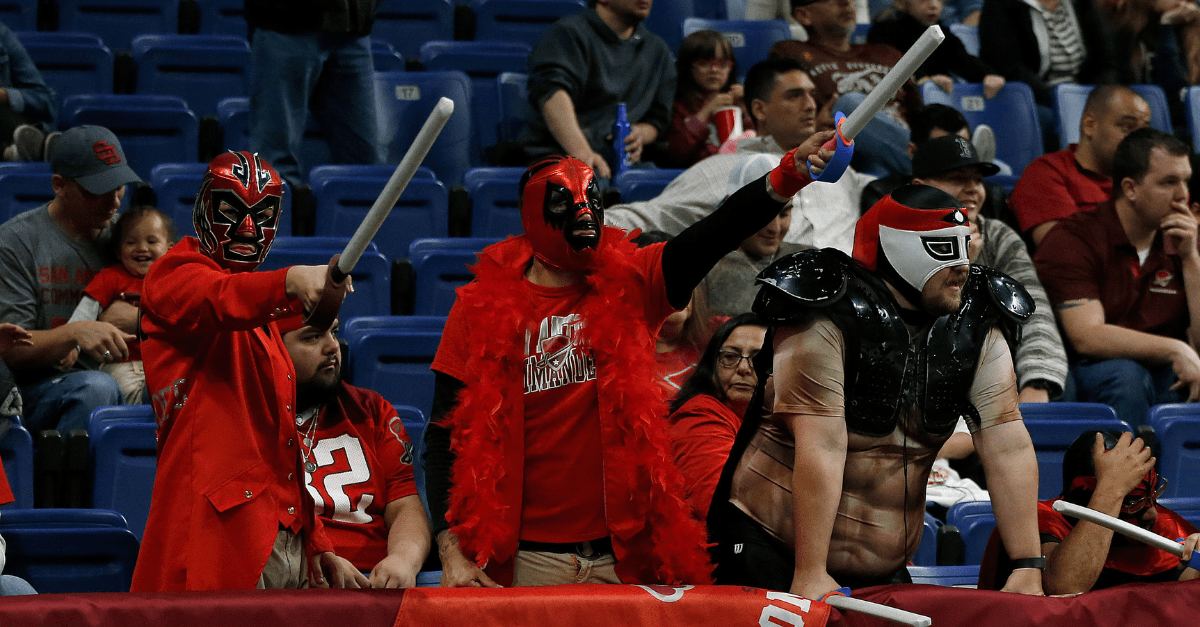 AP Photo/Chris Covatta
Living in Texas certainly has its perks. The vibe is beyond welcoming and there?s really no such thing as winter, which is perfect for those like me who pretty much despise all things snow. The amount of pride is insane, so much so that many argue it could be its own country, but there?s one thing lacking in the Texas Hill Country: an NFL team.
Sure, San Antonio has the NBA's Spurs and Austin has the Texas Longhorns. The Lone Star State?s capital will even have a Major League Soccer (MLS) team in the near future. But for as much as football rules the day in this state, it?s crazy the closest NFL franchise is no less than three hours away from two major cities with the Dallas Cowboys and Houston Texans.
Earlier this month, The Monday Morning Quarterback Staff from Sports Illustrated really drove that point home in a roundtable asking, ?Which Cities Would Deserve the Newest NFL Expansion Team??
To no surprise, the Austin and San Antonio areas were part of the discussion by Albert Breer.
RELATED: It Pays to Coach High School Football in Texas. Like, Really Pays.
Breer specifically mentions Austin as the primary city, while other writers claim Montreal, Portland, San Diego, Oklahoma City, the Quad Cities, Anchorage, and Bismark are other strong destinations for a football team.
But let?s stick to Texas. And if it?s not Austin, since professional sports is lacking, to say the least, it should absolutely be San Antonio.
Of course, to have a professional football team there, a new stadium would have to be built. The Alamodome, albeit a great place for sports events, just wouldn?t be a major attraction for home games in South Texas. It wouldn?t have to be something as massive as the stadium Jerry Jones built for the Cowboys, but it could be something similar to what the Oakland Raiders are building for the team to move to Las Vegas.
For those who question whether or not it would work, the San Antonio Commanders were one of the few bright spots in the train wreck that was the Alliance of American Football league that folded earlier this year.
You could make an argument for a lot of places for a pro football team in the United States and abroad, but San Antonio is certainly an American city that checks off all the boxes and deserves a shot.