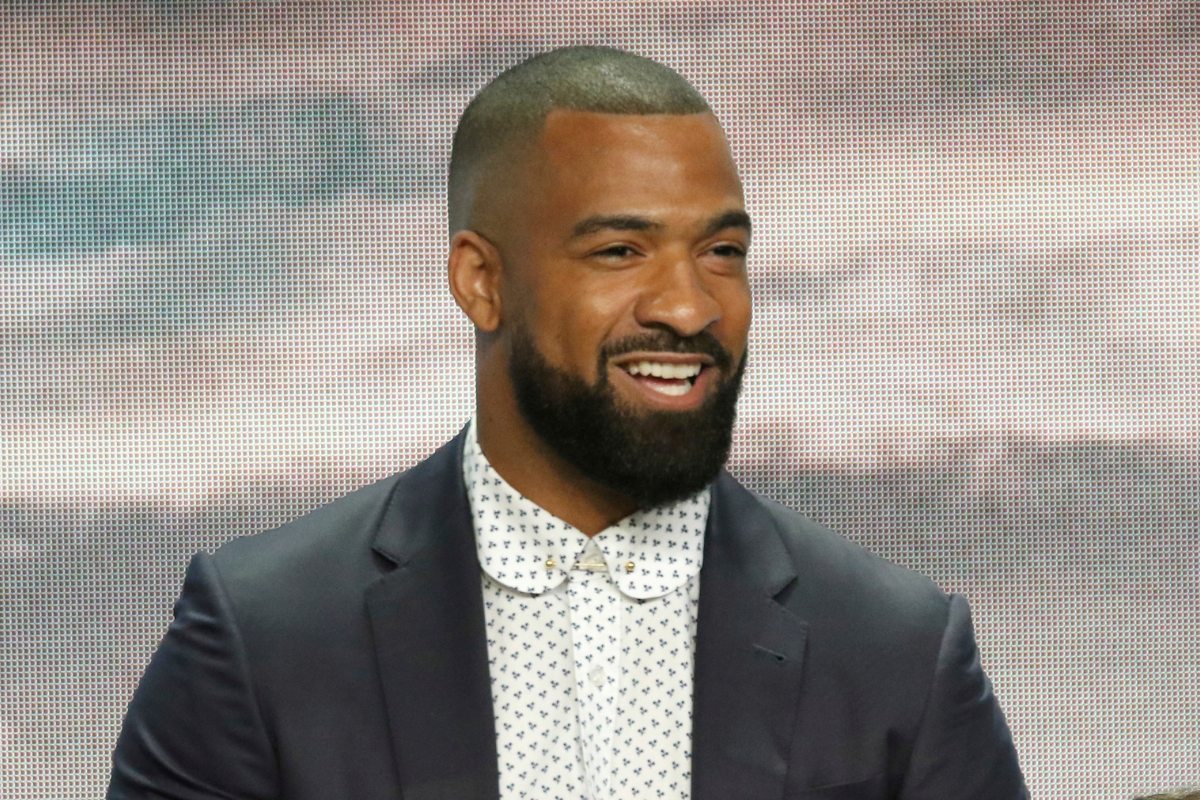 Photo by Willy Sanjuan/Invision/AP
Many football fans may be familiar with The CW television show, All American, which was added to Netflix in 2019.
The television show follows the life and high school football journey of Spencer James, played by Daniel Ezra, and also stars Taye Diggs.
What fans of the show may not know, however, is that All American is based on a true story.
Inspiration for All American
RELATED: Ray Ray McElrathbey Raised His Little Brother While Playing at Clemson
The story being told in All American is actually based on the life of NFL linebacker and Super Bowl champion Spencer Paysinger.
Paysinger grew up in the rough neighborhood South Central Los Angeles, but played high school football at the extremely affluent Beverly Hills High School.
While in high school, Paysinger played both wide receiver and linebacker, but focused mainly on defense after graduating.
Paysinger's true story follows his life as a football player and his efforts to escape the drug-ridden community in which he grew up. Paysinger revealed to ESPN that he pitched the show to the network prior to an NFL practice with the New York Jets.
Spencer Paysinger College Career
After graduating from Beverly Hills High School, Paysinger attended the University of Oregon, where he played as a college football linebacker for four seasons.
As a member of the Ducks football team, Paysinger recorded 142 tackles, 6.5 sacks and two interceptions, before declaring for the 2010 NFL Draft
NFL Career
Paysinger joined the New York Giants as an undrafted free agent in 2011. Across 62 games in New York, Paysinger started 14 games and forced one fumble, and also featured in four playoff games. He was part of the Giants' Super Bowl XLVI winning team in 2011 that stunned the New England Patriots.
Following his stint with the Giants, Paysinger signed on with the Miami Dolphins in the 2015 offseason. He spent two seasons in Miami before joining the Carolina Panthers for one year.
He spent a brief period on the New York Jets practice squad where he was competing for a chance to see snaps on special teams, though he never ended up featuring in a regular season game for Gang Green.
While Daniel Ezra was frequently finding the end zone as a high school star at Beverly Hills, Paysinger never managed to score a touchdown throughout his NFL career.