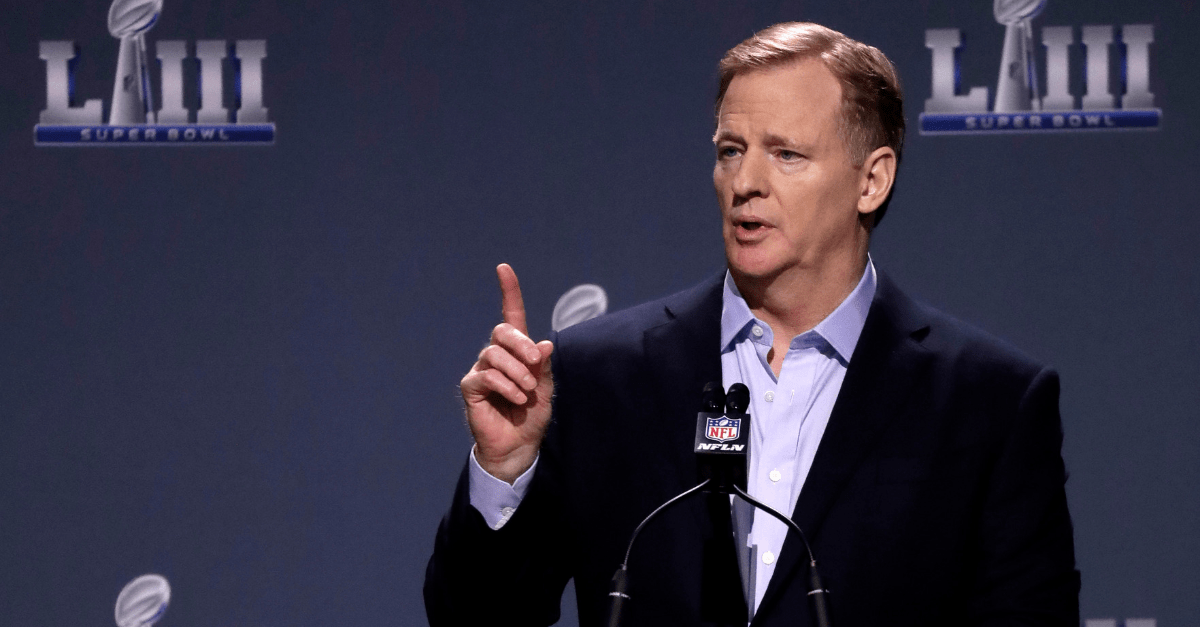 AP Photo/David J. Phillip
AP Photo/David J. Phillip
The biggest sporting event of the year can't be without some controversy. Super Bowl LIII will take place in Atlanta, Georgia with various groups and organizations descending on the city. Their goal? Either to voice their feelings on a particular cause or to counter-protest against another agenda. No matter where you look, everyone has something to say.
While smaller groups organize to stand united for their causes, the biggest question mark is the Super Bowl's musical performances. Singer Gladys Knight will perform the game's national anthem, a decision that was met with controversy for not supporting Colin Kaepernick's protests. Although some believe she may still demonstrate, the Pepsi Super Bowl LIII Halftime Show is the big ticket where the most notable protests could take place.
Prior to the Big Game on Feb. 3, the NFL canceled Maroon 5's standard press conference. Past performers like Justin Timberlake (2018) and Lady Gaga (2017) were available for media questions, but many believe the NFL deliberately canceled the band's availability this year to avoid controversial questions being asked.
Artists like Rihanna and Cardi B had previously declined the halftime performance invitation. They support the former San Francisco 49ers quarterback's protests against police brutality and racial inequality that lasted nearly two years, which were met with heavy criticism from many, including President Donald Trump. When the NFL announced rappers Travis Scott and Big Boi would co-perform during the halftime show, the chatter that some kind of demonstration would take place in support of Colin Kaepernick only grew louder.
The Super Bowl halftime show may go off without a hitch, and the National Football League can continue dodging every question that comes their way. However, outside of Mercedes-Benz Stadium, there's going to be no shortage of protesting.
The Atlanta NAACP, the Southern Christian Leadership Conference, the Southern Poverty Law Center, and the Georgia Alliance for Social Justice will be demonstrating to boycott the NFL and highlight racial injustices during a rally at Oak Hill in Piedmont Park on Saturday, Feb. 2.
RELATED: NFL Owners Reach Decision on National Anthem Protest Punishments
In a separate demonstration, a group of white nationalists and white supremacists are holding a "pro-white" rally at Stone Mountain on Saturday. According to the Atlanta Journal-Constitution, the group was denied an official permit to hold the rally, but that's not going to stop them. Michael Weaver, an organizer and white nationalist activist said, "To hell with their permit. The Constitution is our permit."
Stone Mountain is known for its carving featuring notable Confederate leaders ? Stonewall Jackson, Robert E. Lee and Jefferson Davis ? into the mountainside. Many consider it the Mt. Rushmore of the Confederacy, and it's long been petitioned to be removed.
Super Bowl Sunday will have additional law enforcement on hand just in case, which is a somber note for the NFL's biggest holiday. While the New England Patriots and Los Angeles Rams meet to decide the league's champion, many will be out in force either to stand, or take a knee, for the social causes they believe in.
It's an American right to free speech, and I guess there's no bigger stage to voice your message than at the Super Bowl.
Editor's Note: First published on Jan. 31, 2019