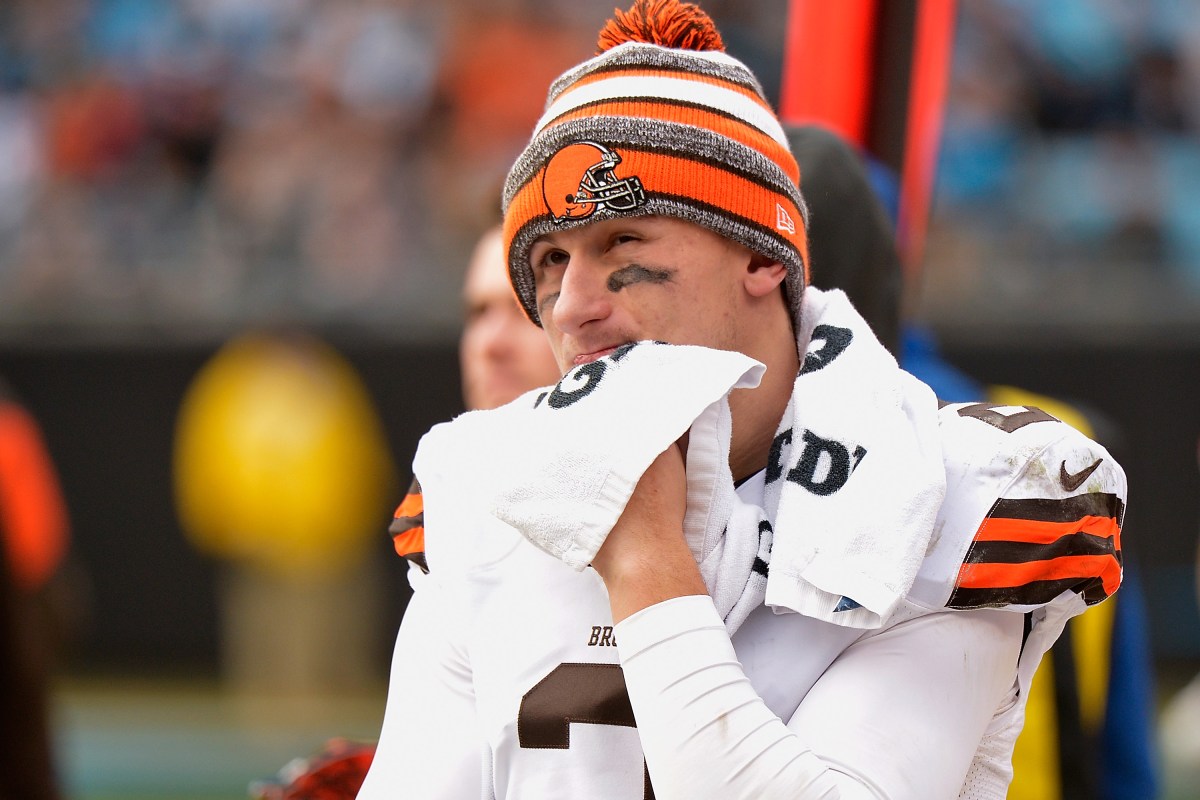 Grant Halverson/Getty Images
CHARLOTTE, NC - DECEMBER 21: Johnny Manziel #2 of the Cleveland Browns watches from the bench during the second half of a loss to the Carolina Panthers at Bank of America Stadium on December 21, 2014 in Charlotte, North Carolina. (Photo by Grant Halverson/Getty Images)
WWE CEO Vince McMahon has officially relaunched the XFL and he's made it quite clear who will be welcome and who won't. During his press conference to announce the relaunch, former NFL bad boy and first-round pick Johnny Manziel seemed interested in the league.
However, McMahon explicitly stated that anyone with a criminal record could not get into the league so that would actually leave Manziel on the outside looking in. His exact words were, "You want someone who does not have any criminality associated with them whatsoever."
He did say that if someone like Tim Tebow wanted in he could join the league and said that Colin Kaepernick could even join so long as he follows the specific rules set for the national anthem.
Manziel has had several run-ins with the law dating back to college. He was arrested and charged with three misdemeanors in the summer of 2012. In the summer of 2013 he left the Manning Passing Academy early after he allegedly overslept and was kicked out of a University of Texas fraternity party. In early 2015, he entered a treatment program for unspecified reasons and has continued to have issues with drugs and drinking.
Then in 2015, Johnny Manziel was pulled over by a policeman while he was fighting with his then-girlfriend. No charges were filed at the time, but the next year was when allegations would catch up to him as the Dallas Police Department announced it was opening a criminal investigation into Manziel stemming from domestic abuse allegations.
Manziel's father wasn't happy with Johnny's decision making and publicly outed him as a "druggie" and even said that if he had to, he would bury his son. However, the young man seems to be getting his act together as he has stayed out of the headlines since then and is even trying to negotiate a contract with the CFL's Hamilton Tiger-Cats.
You can watch the full XFL announcement here: