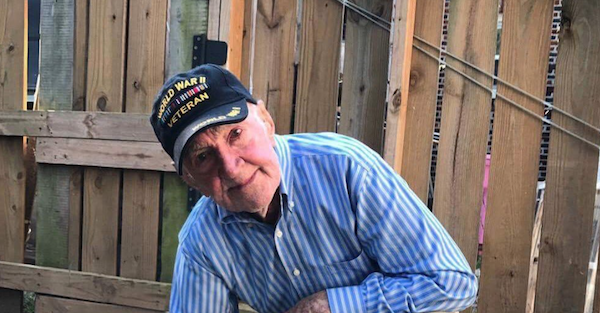 @brennanmgilmore/Twitter
National anthem protests were the main story of NFL's Week 3, and there were plenty of arguments on both sides of sitting and standing.
One World War II veteran sent a very clear message to national anthem protestors Sunday evening:
This comes after President Donald Trump made headlines during an appearance in Alabama in which he commented on the league-wide national anthem protests by saying that NFL owners should respond to the player protests with the phrase ?get that son of a bitch off the field.?
Wouldn?t you love one of these NFL owners? when someone disrespects our flag say, ?Get that son of a bitch off the field, right now, out, he?s fired.?
The President doubled down on Saturday amid another battle he waged with former NBA MVP Stephen Curry of the Golden State Warriors, claiming he withdrew his invitation to visit the White House, which Curry and the team have stated they have no interest in previously. WWE Hall of Famer Jesse "The Body" Ventura later responded as well.
So far, we have seen statements from commissioner Roger Goodell, New England Patriots owner Robert Kraft, and the Cleveland Browns? Dee and Jimmy Haslam, among others.
Even former Ravens legend Ray Lewis, who criticized Kaepernick before, has reversed his position to join in solidarity with those in the NFL.