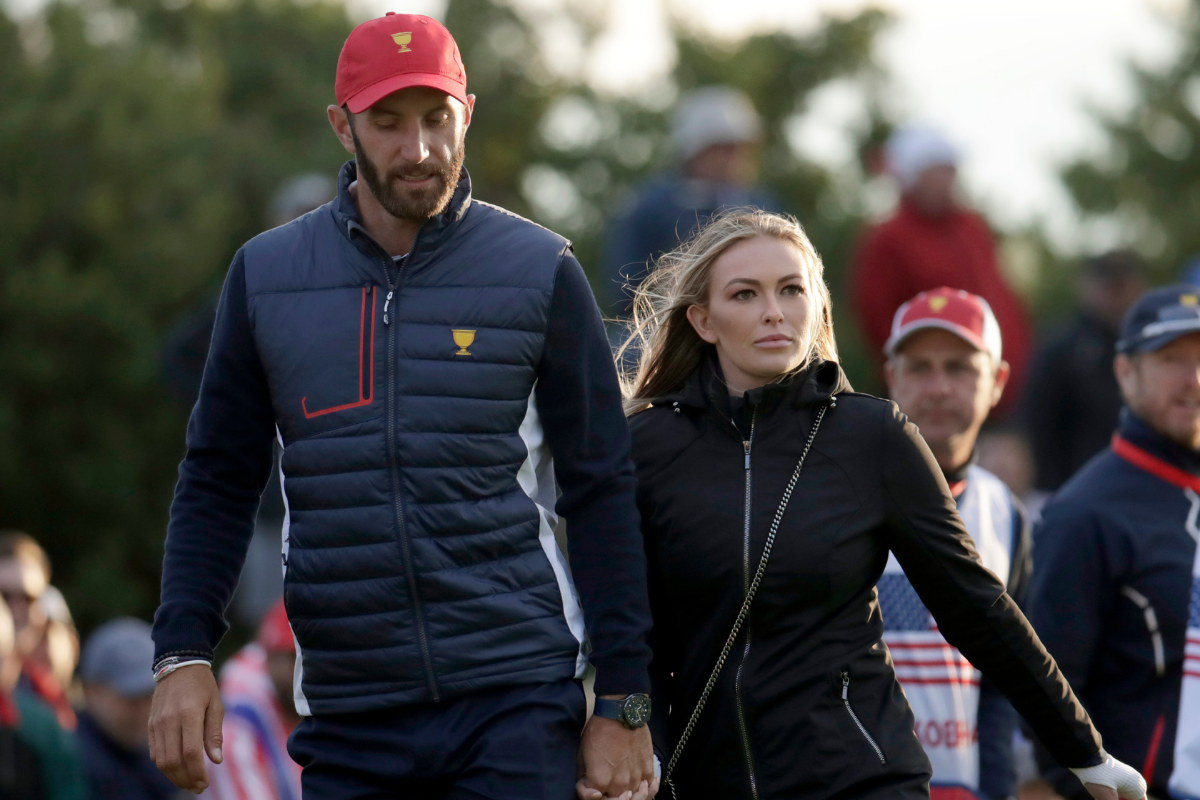 AP Photo/Julio Cortez
Hockey legend Wayne Gretzky was like a chess Grandmaster on the ice. Other NHL stars knew how to skate, how to pass, and how to shoot, but Gretzky did it better than them all and was 15 moves ahead at every turn. His 20 NHL seasons with the Edmonton Oilers, Los Angeles Kings, St. Louis Blues and New York Rangers yielded nearly untouchable records across the board.
The most regular season points, goals and assists in a career? Wayne Gretzky. The most points, goals and assists in a single season? Wayne Gretzky. The most points, goals and assists in playoffs history? Wayne Gretzky. The most Hart Memorial Trophies as the NHL's Most Valuable Player? Yep, that'd be Wayne Douglas Gretzky, who won the damn thing nine times. No other player in history more than 6 (Gordie Howe), and the most in the modern era belong to Mario Lemieux and Alexander Ovechkin. Both of them own three.
But if Wayne Gretzky was "The Great One," his daughter Paulina Gretzky should be "The Greatest One."
Who Is Paulina Gretzky?
RELATED: Tiger Woods' Parents Helped Create a Sports Icon
Born on December 19, 1988, the eldest Gretzky child is easily the most famous of Wayne and actress Janet Gretzky's (formerly Janet Jones) five children. Paulina was born in Los Angeles, California, but attended high school in New York in line with her father's career path. But Paulina didn't just settle being Gretzky's daughter. She carved a path all her own.
Gretzky's appeared in three films — Fame (2009), Guns, Girls and Gambling (2012), and Grown Ups 2 (2013) — and even sang a cover of Sarah McLachlan's "I Will Remember You" at the Heritage Classic Weekend in Edmonton, Canada back in 2003.
Her original song "Collecting Dust" was featured on season two of the TV show Laguna Beach: The Real Orange County on MTV.
In 2013, Gretzky became engaged to PGA Tour golfer Dustin Johnson, the former No. 1-ranked player in the world. The two have yet to marry, but the fiancees share two children together. Tatum Gretzky Johnson was born in January 2015, and River Jones Johnson was born in June 2017.
When it comes to the significant others of pro athletes, Gretzky is by far one of the most recognizable Instagram and social media influencers at age 31.
Paulina Gretzky Instagram
When it comes to famous celebs, Wayne Gretzky's daughter may not be the first who comes to mind, but the socialite, swimsuit connoisseur, Halloween celebrator and mother of two boys is living her very real life to fullest and enjoying it one U.S. Open victory at a time.
Paulina Gretzku, the 31-year-old daughter of the greatest hockey player ever, has been a huge part and huge supporter of Dustin Johnson, the world No. 1 golfer. She's been around the golf course for his successes and failures, from the first round to the final round.
Johnson's golf career is trending at the right time. The 2020 FedEx Cup champion is looking for the coveted green jacket at The Masters in Augusta, Georgia during the coronavirus pandemic and COVID-19 outbreak.
This article was originally published March 24, 2020.