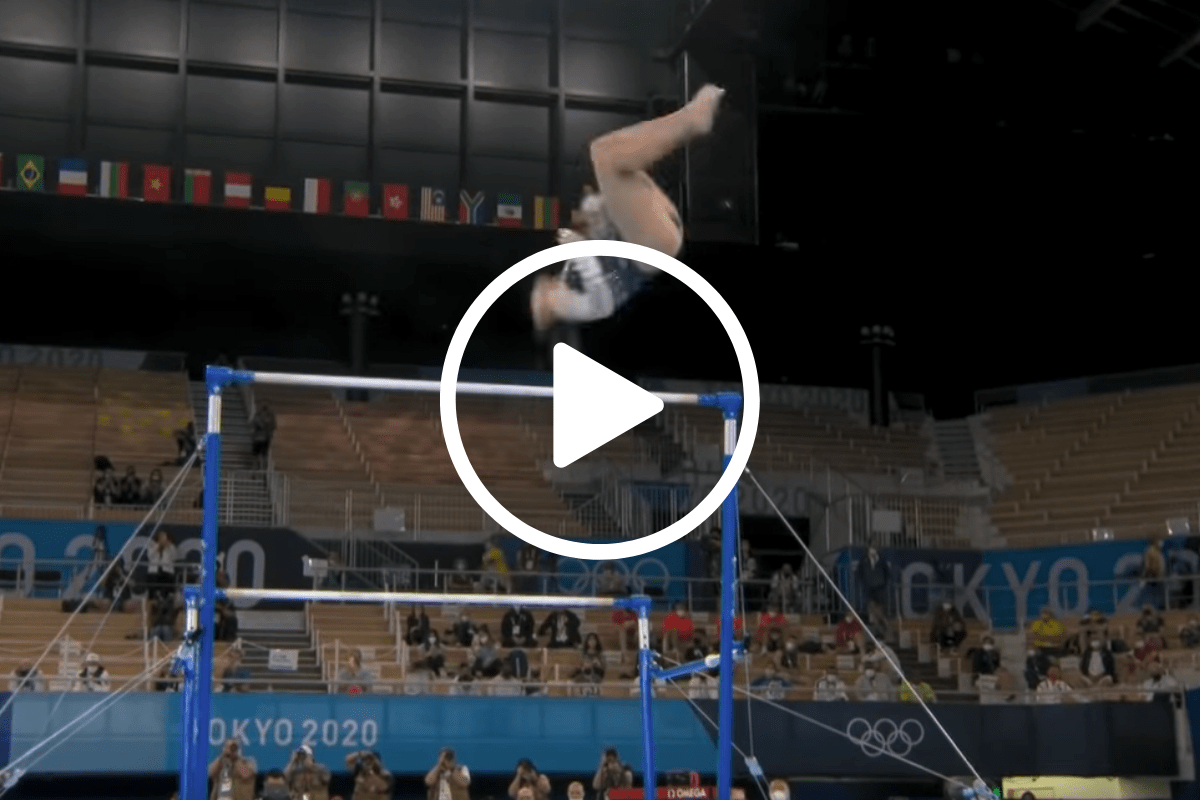 Screenshot from YouTube
The women's gymnastics all-around event has been dominated by the Americans for the past 20 years.
Carly Patterson, Nastia Liukin, Gabby Douglas and Simone Biles did their part in bringing the gold medal back to the United States.
Biles was expected to defend her title at the 2020 Tokyo Olympics before she withdrew for mental health reasons.
Her absence put the American streak in peril, but 18-year-old Sunisa Lee stepped up to the plate to make sure the hardware stayed home.
Suni Lee Wins Gold in Women's Individual All-Around
RELATED: Suni Lee Will Star at Auburn, But First She?s Representing Team USA in Olympics
Team USA took home the silver medal in the Women's All-Around Team Final for the first time since the 2008 Beijing Olympics. The Russian Olympic Committee (ROC) won the gold.
Lee was primed to lead a bounce-back performance in the individual all-around competition. She came out firing on all cylinders, scoring a 14.6 on the vault, 13.833 on the balance beam and a 13.7 on the floor exercise in her final rotation.
The U.S. gymnast's performance on the uneven bars sealed the deal.
Suni Lee's Incredible All-Around Uneven Bar Routine
The first-time Olympian saved her best for her best event. She flowed effortlessly between the bars. She flipped, she spun and she stuck the landing.
The judges award her a whopping 15.3, the highest score in the event.
Lee, a St. Paul, Minnesota native who's heading to Auburn University this fall, beat out Brazil's Rebeca Andrade and Russian Olympic Committee's Angelina Melnikova for the gold.
Suni Lee's Family Reaction to Gold
The new Olympic gold medalist became the fifth-straight American woman to win the event. She's also the first Hmong-American to not only qualify for the Olympics but also the first to win the gold medal. Her family went crazy back home in Minnesota.
She was pretty happy too when she received her medal:
The Tokyo Games are only the beginning. We have a new gymnastics star on our hands.
Suni Lee Balance Beam
Suni Lee Floor Routine